Blu-ray Player
Smooth Playback for 4K Blu-rays/Folder/ISO File/Videos.
Free Download
Free Download
5 Best TVs with DVD Players of the Year
A nice TV and a DVD player are essential to enjoy movies or shows at home. But buying these two devices separately can be expensive. That is why many of you look for a combo TV with a built-in DVD player. Meanwhile, if your smart TV comes with a DVD player in it, it will not only save you money but also the room space. For those who want to purchase a new TV for small space, here is a list of 6 top smart TVs at reasonable prices and offers built-in DVD player. Before moving on, please note that the price can vary on platforms and change over time.

Part 1. Westinghouse HD TV 2022 Model: Best HD TV for RV Camper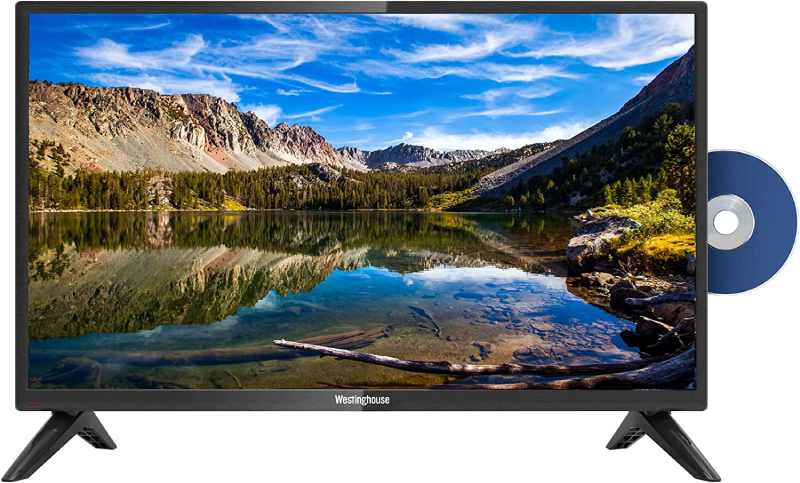 Price: $179.99 on Amazon
The 2022 TV model from Westinghouse has a moderate resolution (720P) and a flat-screen. Westinghouse HD TV with a DVD player supports streaming for Netflix, Roku Channel, Disney Plus, Apple TV, and more. The 32-inch screen size offers a great movie experience, along with true HD image and sound support.
Easy to set up.
Compact design saves more room space.
A perfect TV that can easily fit in an RV.
An easy-to-control built-in DVD player on the back.
It supports RCA and HDMI inputs.
Part 2. ATYME 320AM5DVD: 1080P Resolution with 2 HDMI Support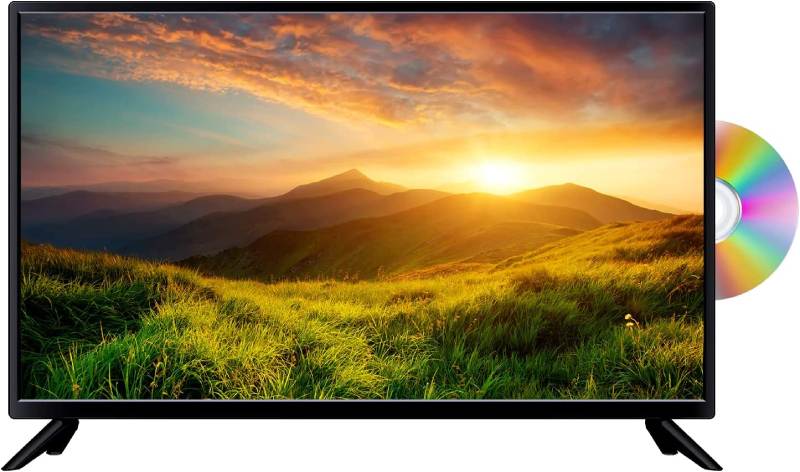 Price: $164.99 on Amazon
As a TV combined with a DVD player, this model from ATYME offers various rear inputs, including 2 HDMI (1.4 & 1.4, ARC), 1 Antenna/Cable, Composite (CVBS)/Audio x 2, VGA, PC Audio, and 1 USB. With a reasonable price, the TV offers great picture quality, and you can connect it to the game consoles easily without plugging or unplugging repeatedly. The visual quality of this ATYME TV is also great since it displays a broad spectrum of colors.
Dual channel support.
Access the internet on the TV via the browser.
60HZ refresh rate and 8.5 ms response time.
Less than 60W power consumption.
Works great as a monitor substitute.
Part 3. Supersonic SC-1912: 19 Inch TV with DVD Player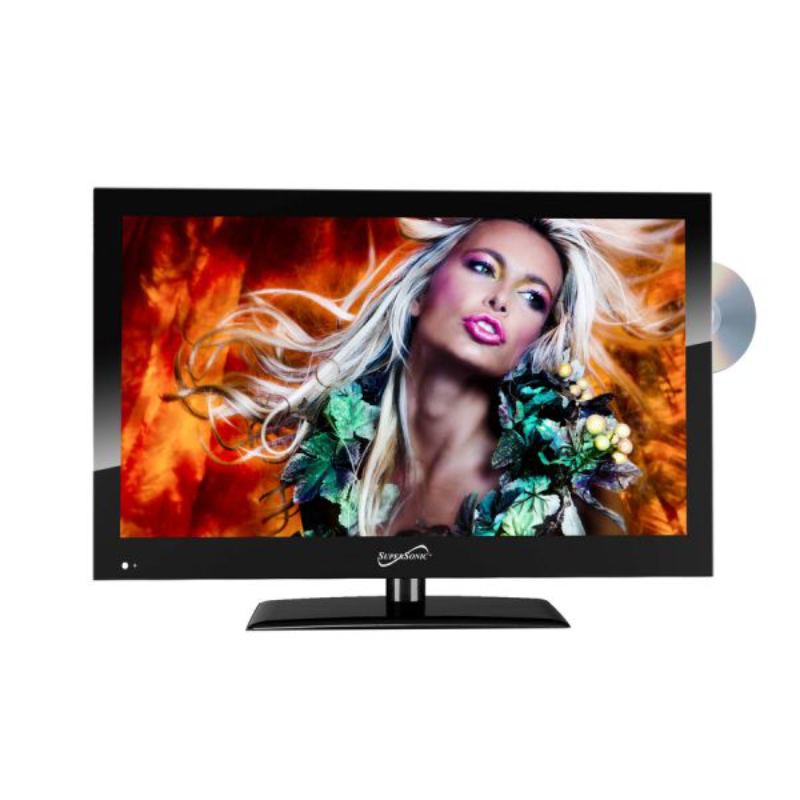 Price: $164.40 on Amazon
The Supersonic SC-1912 model is compatible with Amazon Firestick and many other game consoles. If you have a small space, this 19-inch TV with a built-in DVD player is worth consideration. Although the TV is small, the picture quality is not compromised. This Supersonic TV offers several picture modes: Standard, Dynamic, and more. You can use this TV and DVD combo to play any DVDs at home. Since the TV package comes with a DC car cord, you can set it up and watch DVDs in your car.
Takes a little space.
It is capable of 12 VDC.
Digital noise reduction.
Support HDMI, USB, and AC/DV inputs.
Compatible with DVD, CD, CDR, CDRW, DVD±R, DVD±RW, VCD, and SVCD.
Part 4. Insignia™ Class F20 Series: Alexa Voice Control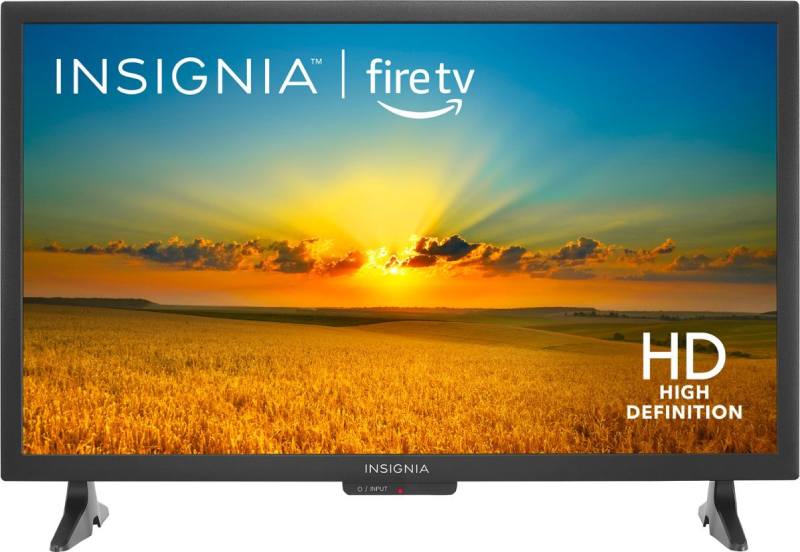 Price: $69.99 on Best Buy
This model from the Insignia Class F20 series is a smart TV with a DVD player and Alexa voice control. Using your voice via Alexa, you can launch the app, search apps, change inputs, etc. Popular shows and streaming services are also accessible on Insignia TV, such as HBO Max, Netflix, Spotify, Peacock, ESPN+, and more. Playing DVD is a piece of cake on this cheap TV with a built-in DVD player. You can connect an external Blu-ray player to it and enjoy Blu-ray movies. Apart from watching, sharing also becomes simple with this TV. The AirPlay support allows you to share videos from your iPhone/iPad to the TV.
Takes a little space.
It is capable of 12 VDC.
Digital noise reduction.
Support HDMI, USB, and AC/DV inputs.
Compatible with DVD, CD, CDR, CDRW, DVD±R, DVD±RW, VCD, and SVCD.
Part 5. Supersonic SC-3222 LED HD TV: Digital Noise Reduction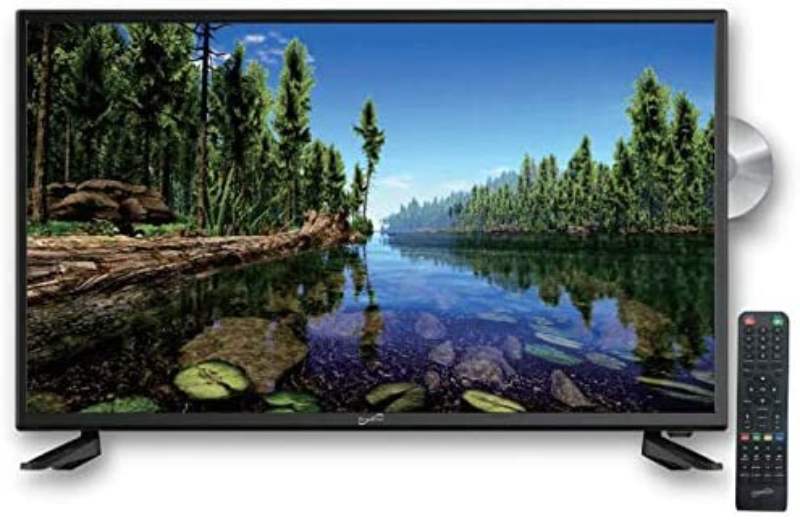 Price: $197.79
Here is another TV model from Supersonic that enables you to play any DVD on TV with a built-in DVD player. There is no requirement for extra equipment; insert the disc into the player and watch your DVD movie on this 32-inch TV. Moreover, you can freely use hardware like Firestick to enjoy multiple channels. As for the power supply, Supersonic SC-3222 is compatible with the DC 12-volt only.
Low and competitive price.
LCD screen with durable LED lightning.
Directly send sound to a soundbar or other devices without adapters.
DTS TruSurround technology offers an immersive sound experience.
Effective parental control with a simple PIN code.
100×100 VESA mounting holes for safe wall mounting.
Bonus Tip: Best DVD and Blu-ray Player for Computer
Besides playing DVDs on TV with a DVD player, why not enjoy your movie on the computer? It is more convenient, and if you have a laptop, it will be more portable than the TV. When watching DVD movies on the computer, a disc drive and the right player software are essential. Luckily, Blu-ray Software has found you the best DVD and Blu-ray player software.
Supporting DVD and Blu-ray playback, this player lets you watch movies with top audiovisual quality. Apart from the disc, you can also play 4K or 8K videos in it and get immersive sound quality with Dolby and DTS sound technology.
Blu-ray Player
Play DVD/Blu-ray/ISO/folder/ and media files.
Set up personal playlists without limitation.
Check playback history and open recent files.
Take a screenshot quickly via the hotkeys.
Control video and disc playback smoothly.
Part 6. FAQs about TV with DVD Player
Do they make a smart TV with a DVD player?

Yes, they do. Manufacturers are still making smart TV and DVD player combos. They have yet to be discontinued so far. You can find many decent TVs with DVD players at a reasonable price.

Why won't my TV recognize my DVD player?

When connecting an external DVD player to your TV, make sure the cable you use is tightly connected to the two devices. If you also connect your DVD player to a VCR, the TV will not show the picture for copyright reasons.

Is it possible to hook a DVD player to a TV without HDMI?

For old DVD players that do not have HDMI video output, it is still possible to connect it to a new TV without HDMI. Most of such players support Composite/Component Video Out. Normally, the yellow RCA is for video output, and the white and red RCA is for audio output, connect them to your DVD player based on the colors. Then plug the opposite side of the cable into your TV. It's done.
Conclusion
You have seen the top 5 TVs with DVD players picked by Blu-ray Software. Before purchasing, remember to compare the prices on different platforms, such as Amazon, Best Buy, Walmart, etc. The prices are all subject to change. Meanwhile, have a try and download the DVD and Blu-ray player for free to watch DVDs and Blu-ray seamlessly on your computer as well.