Blu-ray Player
Smooth Playback for 4K Blu-rays/Folder/ISO File/Videos.
Free Download
Free Download
Disc Comparison: Blu-ray VS DVD VS HD-DVD
Comparisons between Blu-ray and DVDs, two of the dominant discs in the market, never stop. Although DVD sales have declined more than 86% in previous years, according to CNBC news, it remains the primary choice for most Americas when purchasing movies for home entertainment. As the disc format with higher definition, Blu-ray also holds a promising market share. To fully understand the disc war and the participants: Blu-ray vs. DVD, HD-DVD comes into play as another high-definition disc format that lies somewhere in between. Continue reading and get to know the 3 disc formats better for Blu-ray vs. HD-DVD vs. DVD.

Quick Q&A
Q: Can a Blu-ray player play DVDs or HD-DVD or vice versa?
A: Yes, it can. Most Blu-ray players support Blu-ray and DVD playback. However, it does not support HD-DVD discs. Meanwhile, you can't play a Blu-ray disc with a DVD player, for DVD players are incompatible with Blu-rays.
Q: Is Blu-ray better than DVD?
A: Yes. Blu-ray is superior to DVD regarding picture & audio quality and storage capacity.
Part 1. What Are Blu-ray, DVD, and HD-DVD?
Blu-ray disc or BD, developed by Sony and Blu-ray Disc Association, is an optical disc data storage format. A standard Blu-ray disc can store high-definition videos in 720P and 1080P, while the maximum resolution in a Blu-ray is 1926×1080. It also comes in different storage sizes with single-layer, dual-layer, and BD-XL discs. A BD disc can have 4 layer maximum.
HD-DVD, like Blu-ray discs, is a high-density disc format that can also play high-definition videos. But, unlike Blu-ray which thrives, HD-DVD is an obsolete disc format abandoned by its initial supporter Toshiba. HD-DVD also uses blue laser like the Blu-ray disc and stores more data than DVD, for the dual-layer ones can keep 30 GB of data.
DVD or Digital Video Disc, first developed in 1995, is another disc format and the predecessor of Blu-ray. This compact disc can store up to 17.08 GB of data using a red laser. Meanwhile, it is also possible to see a four-layer DVD. Although a DVD has a smaller storage capacity than Blu-ray, it holds a significant market share (up to 56.8%) in disc sales, according to NPD, VideoScan, Media Play News Research statistics.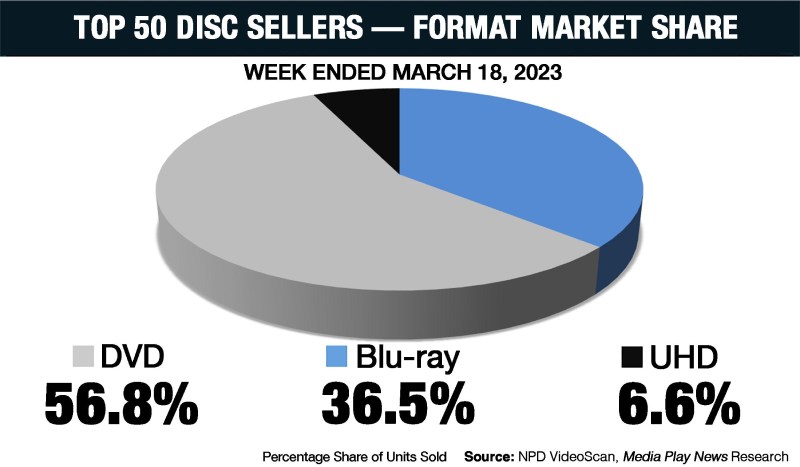 Part 2. Differences Between Blu-ray, DVD, and HD-DVD
Differences between Blu-ray and DVD and HD-DVD majorly lay in price, storage capacity, quality, region, file system, usage, and compatible players/drives. Therefore, take a detailed look at their differences in 7 aspects.
Price
Blu-ray is relatively more expensive than the rest two disc formats. For instance, the recent best sellers on Amazon are around $19 to $30, while most DVDs on Amazon are at most $20 or so. And an average price for an HD-DVD disc is around $13 based on the top 9 results on Amazon.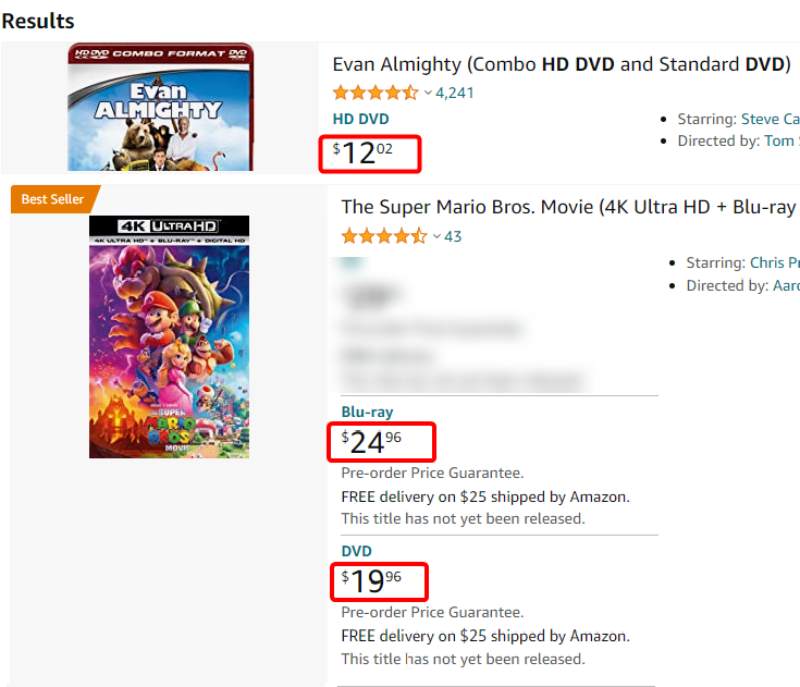 Storage Capacity
Blu-ray and DVD can have 4 layers. But the DVD and Blu-ray storage vary a lot because a single layer of Blu-ray contains 25 GB of data. In comparison, the single layer of a DVD only contains 4.7 GB of data. Meanwhile, the storage capacity for a quadruple-layer BD-XL disc is as much as 128 GB of data. What about HD-DVD? A single-layer HD-DVD disc storage capacity is 15 GB, and a dual-layer disc is 30 GB. As you can see, a DVD has the smallest storage capacity.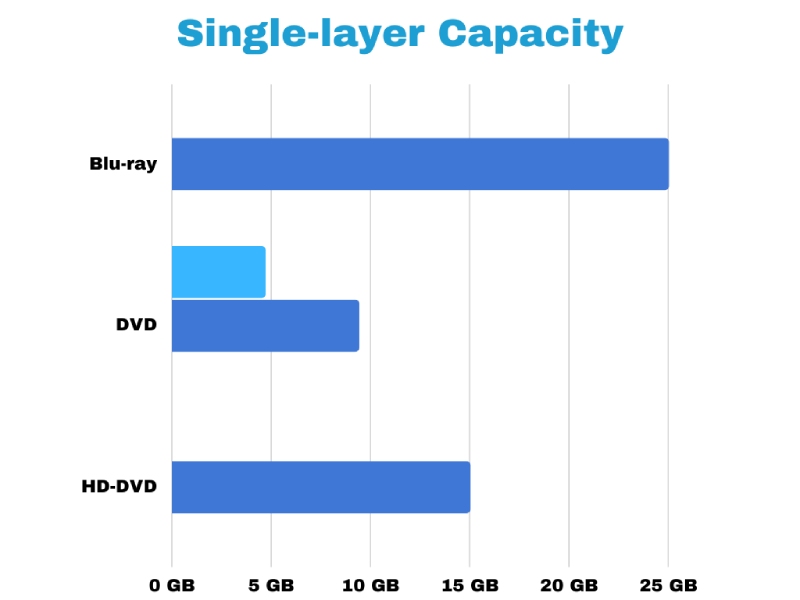 Quality
Another major difference between these three discs: Blu-ray, DVD, and HD-DVD, is their picture and audio quality. Blu-ray and HD-DVD offer high-fidelity audio like LPCM, Dolby TrueHD, DTS-HD Master Audio, etc.
For video quality, Blu-ray can hold 1080P high-definition video for video quality. At the same time, its variant Ultra HD Blu-ray can have videos up to 4K. However, the maximum video resolution in HD-DVD is 1920×1080 24/25/30p or 50/60i HDTV. Moreover, the video on a DVD is of standard definition, and you will get 480SD on a DVD instead of the 1080HD from Blu-ray.
Therefore, Blu-ray vs. DVD vs. HD-DVD regarding the picture and audio quality, Blu-ray wins.
Region
If you have ever purchased discs, you will know that most DVDs and Blu-ray are region-code protected. Playback restrictions exist, and you can only play them in certain regions. Besides, the region codes of Blu-ray and DVDs are different. DVD's region codes range from 1 to 6, whereas Blu-ray's region codes are alphabetic numbers A, B, and C. If your Blu-ray discs have a region code ABC, your disc is region-free, and you can play it anywhere in the world. Moreover, HD-DVD discs do not have region codes; you can play them everywhere.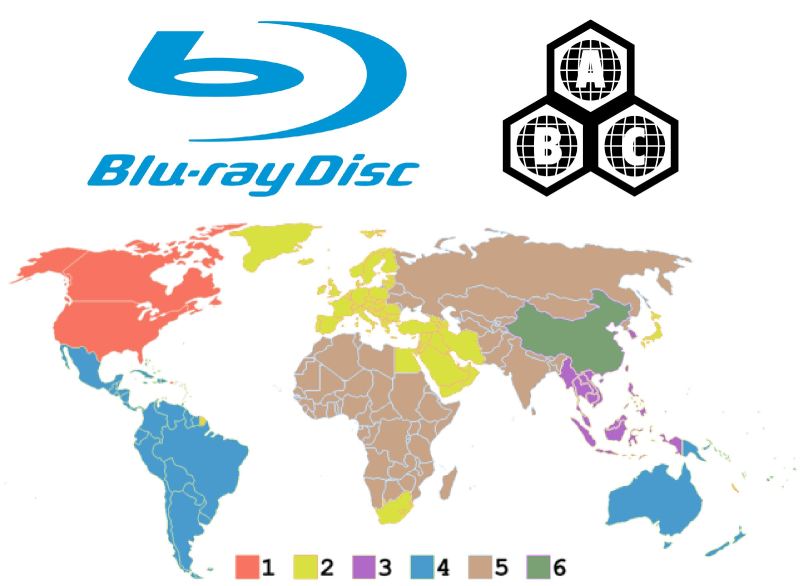 File System
The file system used by DVD and Blu-ray discs is different, while HD-DVD discs support several file systems.
Blu-ray uses two different file systems of different ages. The first BD-RE specification used BDFS (Blu-ray Disc File System). Later, UDF (Universal Disk Format) 2.50 replaced this file system and was applied to the second BD-RE specification. For BD-R discs, they can use UDF 2.50 or 2.60. The replacement was for high-definition TV broadcast recording and PC recording & playback.
DVD's file system is ISO-13346, also known as Universal Disk Format. This file system is suitable for rewritable and recordable optical media. On the other hand, HD-DVD supports both the file systems employed in Blu-ray and DVD. It supports ISO 9660 and UDF. Additionally, all titles in HD-DVD use UDF 2.50 as the file system.
Usage
In terms of usage, these three discs, Blu-ray, DVD, and HD-DVD, are all applied in many fields and are helpful in data storage. Take the Blu-ray disc as an example; you can use it to store high-definition video & audio, data, 3D, and video games. Game lovers can play Blu-ray discs on PlayStation and Xbox for video games. Moreover, DVDs and HD-DVD are commonly used for video and data storage. Data storage includes software programs and computer files.
Compatible Player
Although there are lots of differences between Blu-ray and DVD and HD-DVD, they have a common usage, which is to store videos or movies. To access such media content in those discs, you will need a proper tool to do so. They have different requirements for the proper tool or player in such circumstances. You must have a Blu-ray player if you want to play a Blu-ray disc on your TV or computer. Luckily, if you only have a Blu-ray player, you can also play DVDs. But if you only have a DVD drive/player at home, things get tricky, and either Blu-ray or HD DVD can be played.
Furthermore, you need an HD DVD player to play an HD DVD. But the manufacturing of HD DVD players had stopped long ago. But some Blu-ray players might also support HD DVD playback. You can still have a go with yours.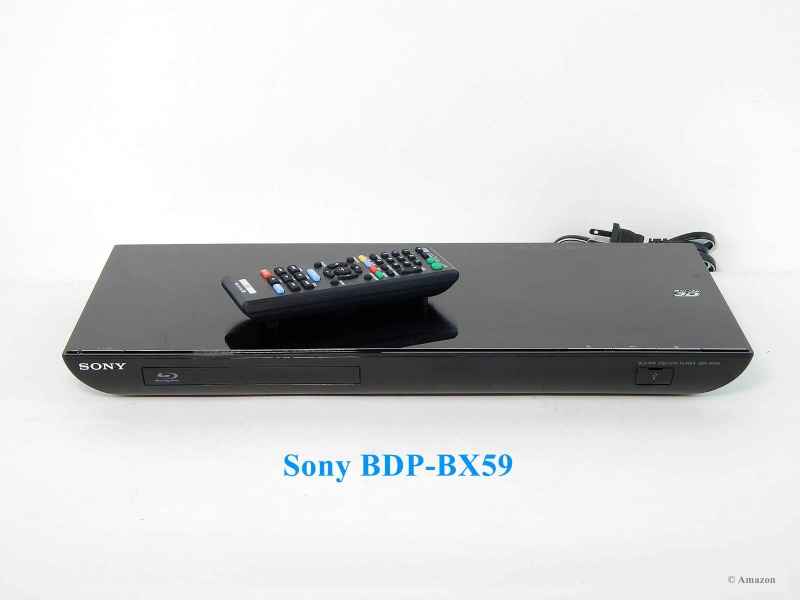 Part 3. Best Blu-ray Player Software Compatible with Different Discs
A compatible player software brings much more convenience in the playback of HD DVD, DVD, and Blu-ray discs on your computer. No more switches between different player software and no more troubling trying. One program will solve all your playback issues. Blu-ray Software has found you the Blu-ray Player. This versatile multimedia player opens multiple media files from normal MP4, MKV, and AVI videos to DVD & Blu-ray discs with different region codes. It crosses the barriers of region codes and seamlessly plays any content you import.
Blu-ray Player
Play media files of over 500 different formats.
Speed up and slow down the playback smoothly.
Create a disc playlist and an everyday video playlist separately.
Crop the video to the preferred aspect ratio.
How to Play HD DVD, DVD, and Blu-ray discs on a Computer
Prepare a compatible drive and connect the drive to your computer before following the steps here.
Step 1Insert the disc you want to play into the drive. Then, get a free download of this omnipotent player software on your computer. Launch it afterward and click the Load Disc button to open your disc.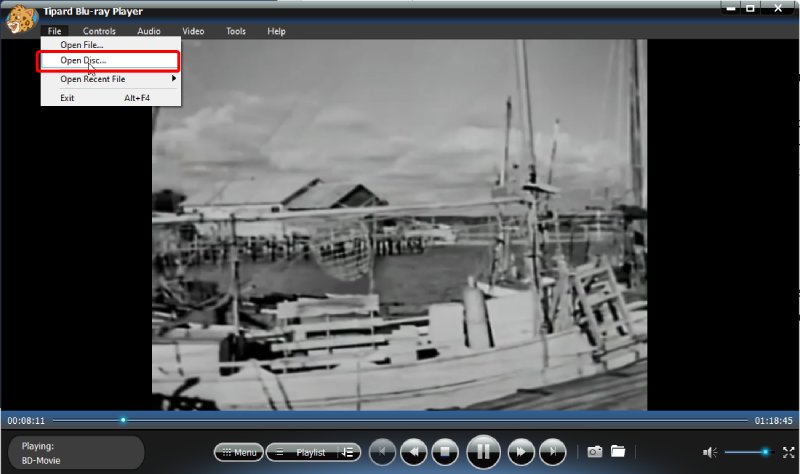 Step 2Open the disc menu by clicking the Menu button. To skip the opening titles, click the Play Movie button to jump to the main movie. You can also click the Other Titles button to check the rest of the titles.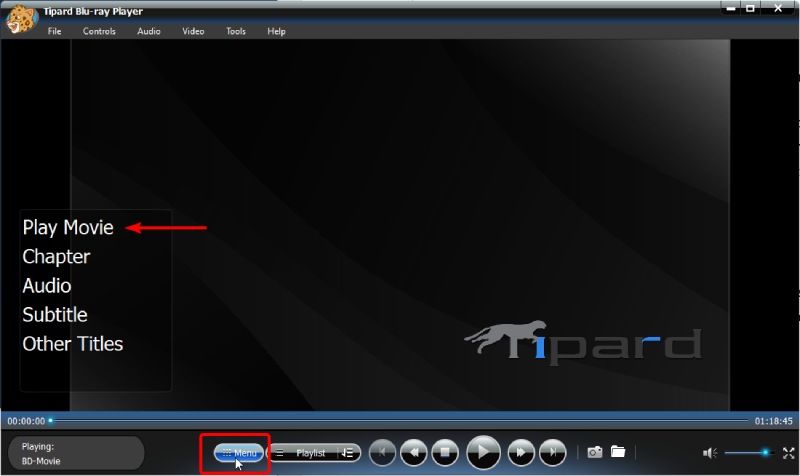 Step 3During the playback, click the camera icon or press Alt and S to capture the video. Use the four arrow keys on your keyboard to go forward/backward or adjust the video volume.

Part 4. FAQs about Blu-ray VS DVD VS HD-DVD
Are HD DVD and Blu-ray the same?

No, they are not. Although they both use blue laser, Blu-ray is superior to HD DVD and stores more data.

Does HD DVD still exist?

Yes, users might purchase this disc long ago, before 2008. But now, no one develops or manufactures such discs or related drives or players. But the after-sales service still exists for users who previously purchased the HD DVD player or drive.

Can DVD reach 1080P?

A DVD disc offers a standard definition, which refers to 480 SD. DVDs are not made for HD. Hence, you will not get 1080P on a DVD. For better picture quality with 1080P, Blu-ray is the better choice.
Conclusion
The differences between Blu-ray and DVD and HD DVD discs are clear through the above comparison in terms of 7 different perspectives. Share this article with people who want to learn more about these three different discs. Besides, if you try to play both Blu-ray, DVD, and old HD DVD discs on the computer, Blu-ray Player is an absolutely fantastic choice for optical disc playback as well as other media files.