Blu-ray Player
Smooth Playback for 4K Blu-rays/Folder/ISO File/Videos.
Free Download
Free Download
A Detailed Guide on How to Install Kodi on Blu-Ray Player
As an open-source media player, Kodi supports the playback of media files in many formats and provides users with theater-like audio and video effects. It can be added to a Blu-ray player and used to play content from your discs. But do all Blu-ray players support Kodi installation? And how do you install Kodi on your Blu-ray player? We will provide you with detailed answers in this article and present you with one of the best Blu-ray players. Following our guide, we believe you can successfully watch the wonderful content with your family and friends.

Part 1. Does All Blu-Ray Players Support Kodi?
Kodi is a software application that needs to be installed on a device, such as a computer, smartphone, or media streaming device, in order to use it. Most Blu-ray players using Android OS support Kodi installation. However, some players may not be able to adapt to Kodi. Therefore, before you start installing, you'd better read the manual of your player or go to Kodi's website to check if your player model is compatible with Kodi. Note that if you want to use a Blu-ray player with Kodi, you would need to install it on a compatible device and then connect that device to your Blu-ray player or TV.
Part 2. How to Install Kodi on Blu-Ray Player
After knowing the relevant information, you might have learned that you can install Kodi on your Blu-ray player. Next, we will sort out the detailed steps of installation for you. Before starting the process, you need to prepare a USB drive and check if the OS of your player is applicable to match Kodi. Otherwise, the installation may not be completed successfully.
Here is what you need to do to install Kodi on a Blu-ray player.
Step 1Get the Kodi installation file from its official website. Verify that the version you download is appropriate for your Blu-ray player.
Step 2Prepare a USB drive and insert it into your computer. Copy the Kodi installation file into it. Insert your USB drive into the port of the Blu-ray Player.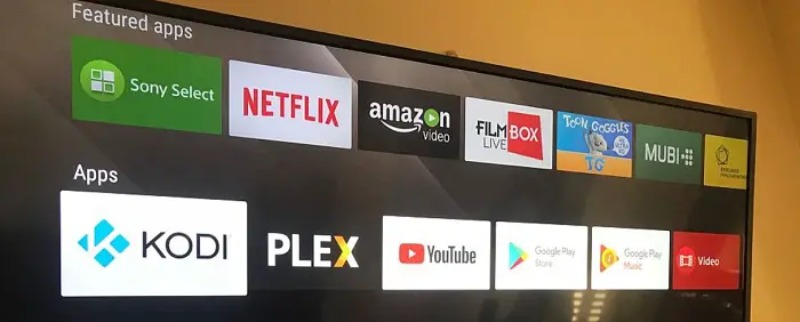 Step 3Turn on your Blu-ray Player, and choose Settings > Options > Software Update or Firmware Update. Install Kodi on your Blu-ray Player following the on-screen instructions.
Step 4After finishing the installation, you will find a menu choice of Kodi on your player. You can change the settings or add add-ons to it. Now, you will be able to play your Blu-ray discs with Kodi.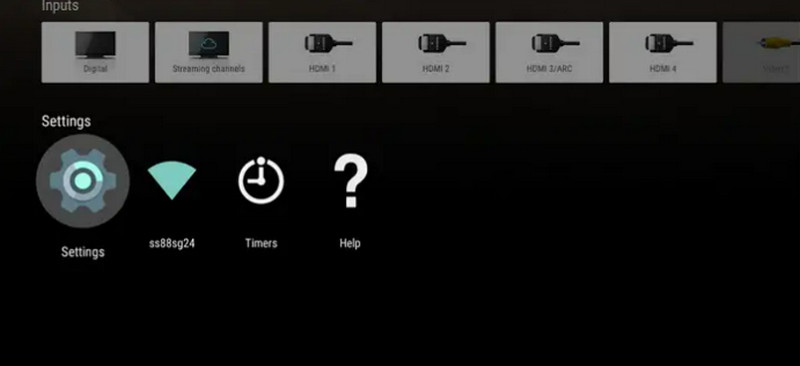 Part 3. Play Any Blu-Ray without Extra Add-Ons
If you want to play Blu-ray disks on your device and don't want to use any additional add-ons, you can try to use some professional Blu-ray playback tools. Blu-Ray Player is one of the best among them. With its help, you can play Blu-ray disks on your computer without any limitations. It supports playing videos in HD quality, and you can enjoy the most original quality of videos through it. In terms of sound, it supports DTS and Dolby digital sound technologies, which will give you an audio-visual effect comparable to that of a theater. Don't worry about the problem of mismatch; it supports many media formats, so you don't need to convert the video format additionally.
Blu-ray Player
Quickly open ISO files or Blu-ray/DVD folders and offer a smooth playback.
Supports playback for 1080P, 4K UHD, and H.265 without quality loss.
Supports over 600 multimedia formats, including common and uncommon ones.
Play Blu-ray and DVDs from all regions regardless of where you bought them.
Here are the detailed steps for using Blu-Ray Player.
Step 1Download and install Blu-Ray Player on your computer. Then, you need to insert your Blu-ray disc into the Blu-ray drive.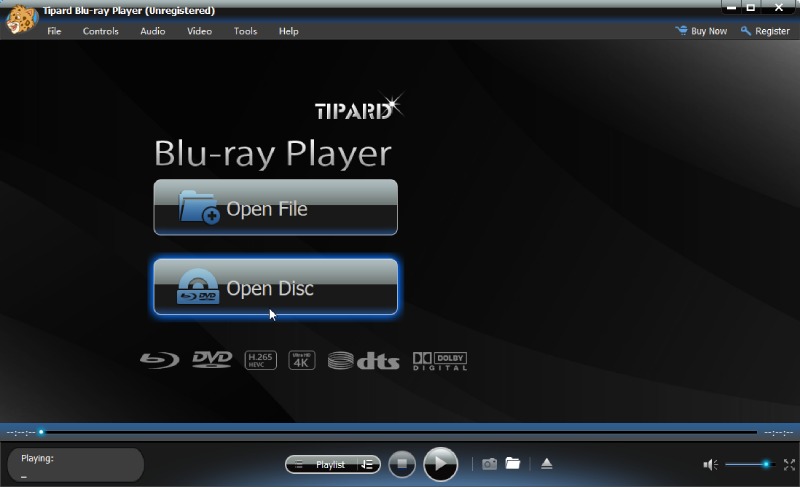 Step 2Open the Blu-Ray Player, and the program will detect the inserted disc. After loading successfully, the movies in it will be played automatically. You can also click Open Disc on the main interface and select your target Blu-ray disc.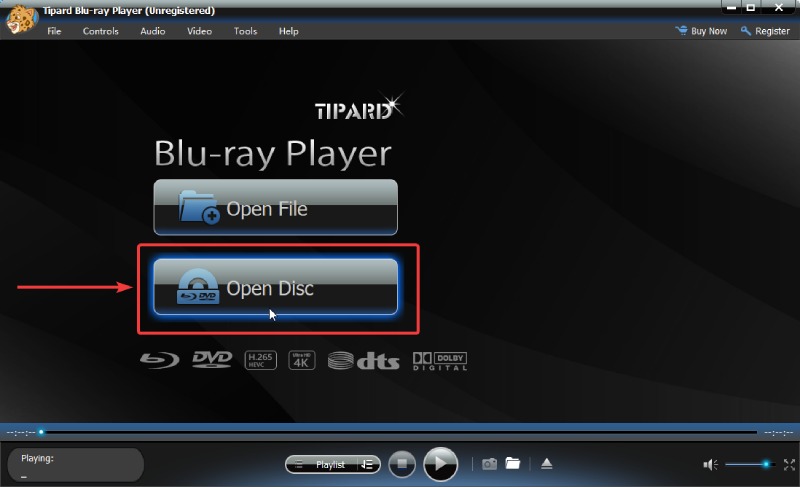 Step 3Now, your movie will be played smoothly with this best Blu-ray Player for PC and Mac. If you want to jump to any chapters or titles, click Playlist. Or you can set it to move forward and backward on the Control Panel.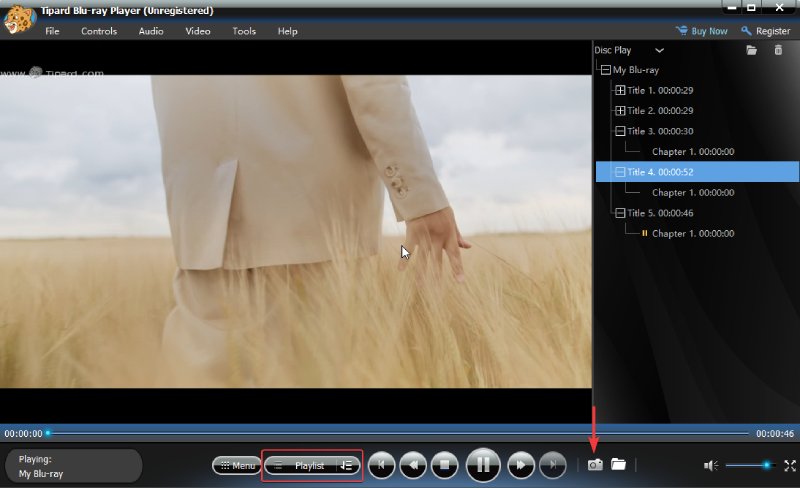 Part 4. FAQs of How to Install Kodi on Blu-Ray Player
Is it free to use Kodi?

Yes, Kodi is 100% free to use. It is an open-source media player software that can be downloaded and used without any cost. However, it's important to note that some add-ons or plugins for Kodi may require a subscription or payment to access certain content. This tool will provide users with a high degree of freedom, and you can apply it to a wide range of device models.

How does Kodi work?

Kodi allows you to organize and access media files, such as videos, music, and photos, from various sources. It acts as a center for your media collection and supports a wide range of file formats. Kodi also supports add-ons, which are third-party extensions that enhance the functionality of Kodi by adding new features or accessing additional content.

Does Roku have Kodi?

No, Roku does not officially support Kodi. Roku devices have their own operating system and app store. However, there are alternative methods to use Kodi on Roku, such as screen mirroring or using third-party screencasting apps. It's important to note that these methods may have limitations and may not provide the same level of functionality as using Kodi on other devices.

What is replacing Kodi?

There are several media player software and streaming platforms available that offer similar features as Kodi. Some popular alternatives to Kodi include Plex, Emby, and Stremio. These platforms also provide additional features such as media server capabilities and remote streaming.

Why did my Kodi app stop working?

The reasons for it not functioning are varied. First, you need to make sure that the version you are using is not outdated. The second possible reason is that the add-ons within Kodi are corrupted. If your device does not have enough memory space or the network you are connected to is not stable enough, it can also cause Kodi not to function properly.
Conclusion
In this article, we have made a detailed answer for how to install Kodi on a Blu-ray player. In addition to providing detailed steps, some Kodi-related questions are answered to help you have a more comprehensive understanding of this tool. If you don't want to install additional add-ons and want to enjoy smooth playback of Blu-ray Disc directly, you can try Blu-ray Player, the best tool we recommend. Feel free to leave a comment and express your opinion on this topic.