[Best Software] 10 Blu-ray Players for PC and Mac That Are Worth Downloading
Blu-ray discs still remain a favorite choice for home entertainment and movie enjoyment. You all get the bundled extra player software when purchasing external Blu-ray players. But they might not be filled with the features you like or do not meet your demands. Here, meet the 10 picks of Blu-ray Software and find a better Blu-ray player for PC and Mac. Whether you prefer professional players or simple ones with easy control, you need to know the following. Grab your Blu-ray disc and download one from the long list of players on Windows 11/10 or earlier or Mac.

Part 1: Blu-ray Player: Top 1 Pick from Blu-ray Software
As the top pick on the list, Blu-ray Player is a user-friendly media player suitable for everyone. You can use this program to play Blu-ray discs, DVDs, ISO files, and videos of other formats. The player's high-definition picture and sound display make every minute of watching count. The program works smoothly across platforms, including Windows 7 to the latest 11 and Mac OS X 10.9 and above. Before permanently owning this helpful player, you can try this Blu-ray media player on Windows and Mac for free with a 30-day free trial. The history playlist also lets you open previous videos on the computer quickly.
Blu-ray Player
Smooth forward and backward features with no frozen.
Take snapshots during Blu-ray playback for sharing.
Load Blu-ray or DVD automatically when inserted.
Offer different screen sizes for media playback.
Play previous videos from where you left off.
How to Play Blu-ray on PC and Mac with Blu-ray Player
The process of watching Blu-ray on Windows 11, 10, or earlier Windows or Mac with this player is the same. Follow the lead here to enjoy your movie.
Step 1Pick a Blu-ray disc, insert it into your drive, and download this player here. Launch the program after installing it. Click the Open Disc button to choose the disc to load and play.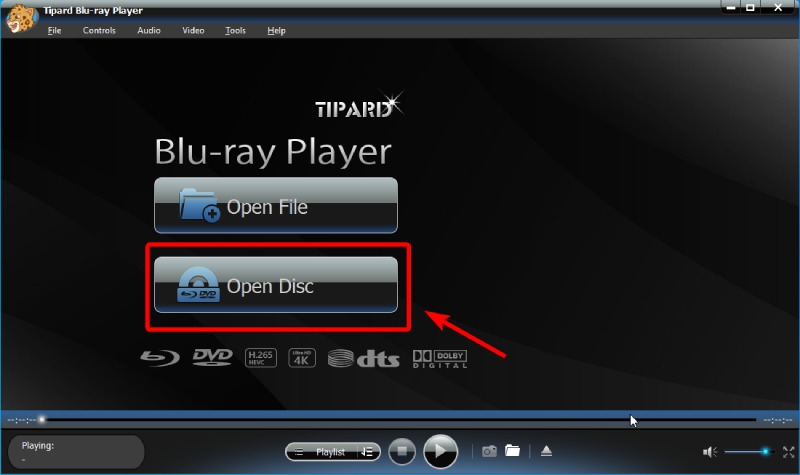 Step 2The playback will start with the Blu-ray menu. Click the Play button to watch from the start, or click the Scene button to select a title. The second button may vary on different discs.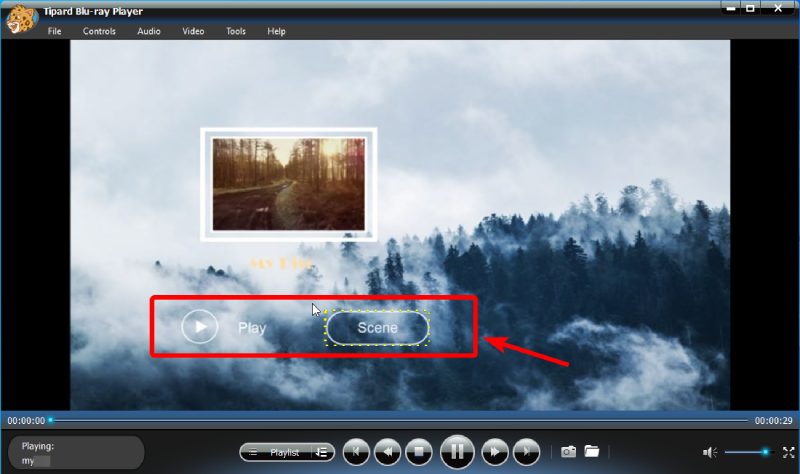 Step 3You can also see the title through Playlist and Menu. Meanwhile, go to Preferences in the Tools menu and tick the option below Others. The player will directly play your disc next time when you insert one. Click the OK button to confirm.

Part 2: VLC Media Player: Freeware with Streaming Protocols
VLC Media Player is a free Blu-ray player for Windows 10, 11, Mac, and mobile phones. VLC is best for its open-source, which allows you to add extra plugins and make customized adjustments to this player. Apart from being free, VLC has other advantages. For example, the VLSub feature can help you search for subtitles for your Blu-ray movie. Meanwhile, VLC is also a professional Blu-ray player program offering a built-in converter, recorder, frame-by-frame playback, etc. Although there seem to be many merits, VLC always plays videos from the beginning. You must manually click the Continue button to start from the last playback position.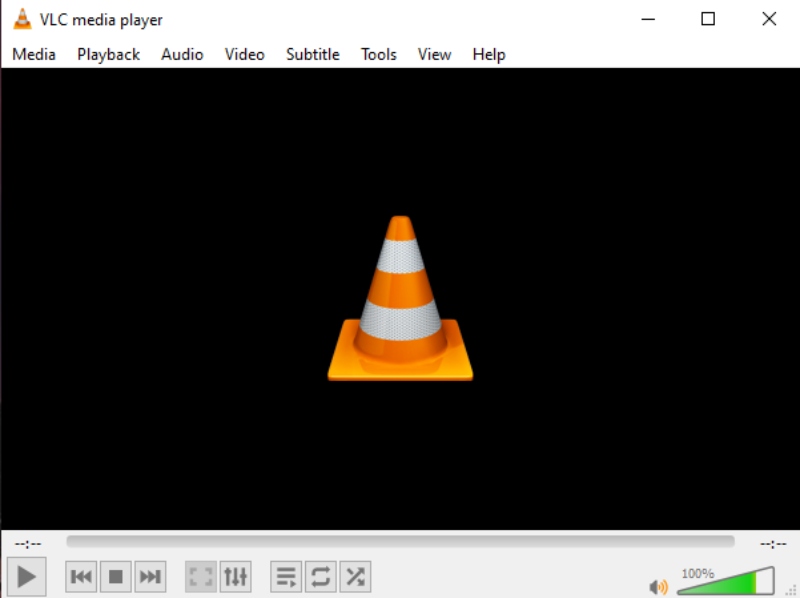 VLC can play both local and online videos.
It provides track synchronization tools.
It allows you to play Blu-ray and videos at multiple speeds.
You can adjust video visual effects from the brightness and other aspects.
Pros

Loop playback during a specific period in the movie.
Play discs like DVD, Blu-ray, audio CD, and SVCD / VCD.
Stream Blu-ray from VLC on TV with Chromecast.
Cons

Have trouble displaying Blu-ray menus.
Require additional AAC decoding files for commercial Blu-ray playback.
Part 3: Aiseesoft Blu-ray Player: Immersive Watching Experience
Aiseesoft Blu-ray Player is a simple Blu-ray player for Mac and PC and is best for immersive playback. Aiseesoft's player supports smoothly playing 4K videos and 4K UHD discs. Support Dolby Sound technology. The sound quality you get in the player is next-level. There is no quality loss in playing any disc, video, or music. With this Blu-ray media player on Windows and Mac, you will have a small built-in theater-like system.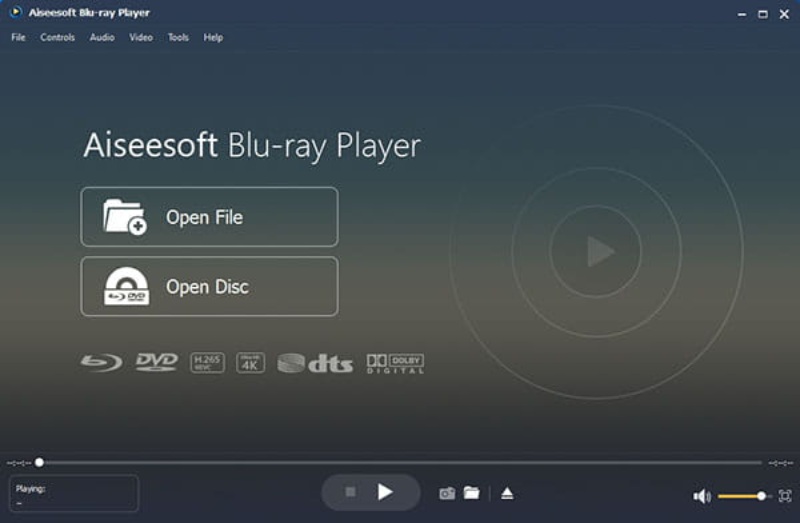 There are many options for video aspect ratio.
Direct menu control for Blu-ray or DVDs.
Aiseesoft offers a 30-day money-back guarantee and a free trial.
Pros

Users can adjust video effects during playback.
Fast loading speed for all media files, including Blu-ray.
Separate playlists for discs and normal media files.
Cons

You can't adjust the subtitles' position.
Part 4: Macgo Blu-ray Player Free: Play Cinavia-Protected Blu-rays
Macgo Blu-ray Player has Pro and standard versions. Although their features are distinctive, both do not support 4K Blu-ray and 3D Blu-ray playback. You can download the Mac Blu-ray player from Macgo on Mac OS X 10.8 or later. Since the standard version of the Blu-ray player does not support playing regular videos like MP4, MOV, MKV, etc., the pro version is much more worthwhile. Users can get high-quality sound output since the Macgo Pro player supports Dolby TrueHD and Dolby Digital Plus. Check this pro-Mac Blu-ray player review from its pros and cons below.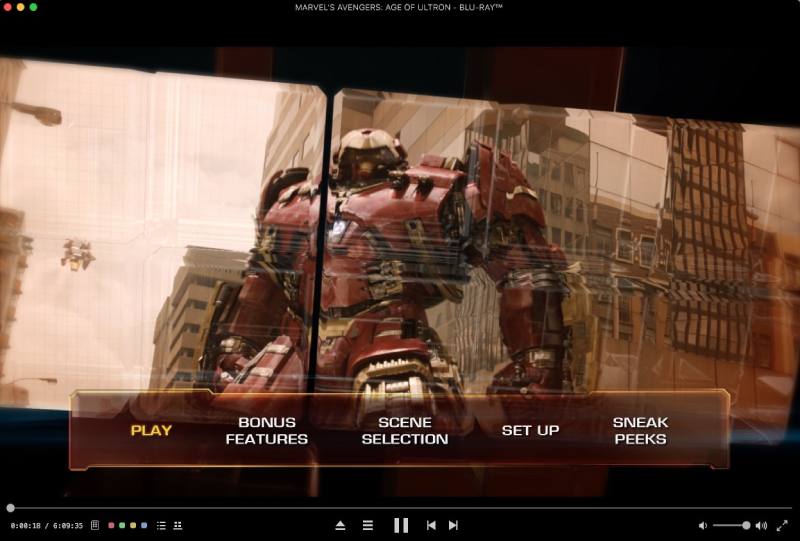 Offer hardware acceleration technology, BluFast MX.
Lossless HD audio (APE/ FLAC/ ALAC) support.
A clean interface without annoying pop-ups.
Pros

Present Blu-ray content with the original menu.
Compatible with most video and audio formats.
High-quality pictures for 4K videos.
Cons

It does not support playing 4K Ultra HD Blu-ray.
Only the pro player plays Blu-ray and regular videos.
Part 5: Leawo Blu-ray Player: Great Compatibility on Windows 8
If you are looking for a Blu-ray player for a PC with old Windows systems like 7 or 8, Leawo Blu-ray Player is a nice choice. The premium version also supports the 4K display and high-end sound output. If you want the free trial before purchasing, be careful with the pop-ups, for you might accidentally click on them. During the Leawo Blu-ray Player review, the frame goes frozen when speeding up or slowing down. There are still bright sides to this player. For example, you can amplify or offset the audio track with this Blu-ray player software on PC/ Mac.
Offer three audio outputs: Analog, Optical, and Coax.
Automatically associate all file formats it can play.
Variable speed playback as fast as 32×.
Support all Blu-ray region codes.
Pros

The free version does not have playback length limits.
Hide the control bar automatically during the playback.
Zoom the Blu-ray video for details.
There are dark and light skins within the Blu-ray player.
Cons

You can only click the menu via a Virtual Controller.
Occupy large CPU while working.
Part 6: 5K Player: AirPlay Video Mirroring and DLNA Sharing
5K Player is more than a Blu-ray player for PC/Mac. You can use more functionalities like online video download, video casting, DLNA renderer, and more. Playing Blu-ray videos in 5K Player losslessly is only a small portion of its power. You can adjust subtitle font style, size, and color while watching Blu-ray movies. You can even cast videos from Ios devices to your PC with the built-in AirPlay feature. However, this Blu-ray player software would be perfect if there was an excellent menu control. You can only choose titles when playing a Blu-ray disc and see the menu after the current title ends.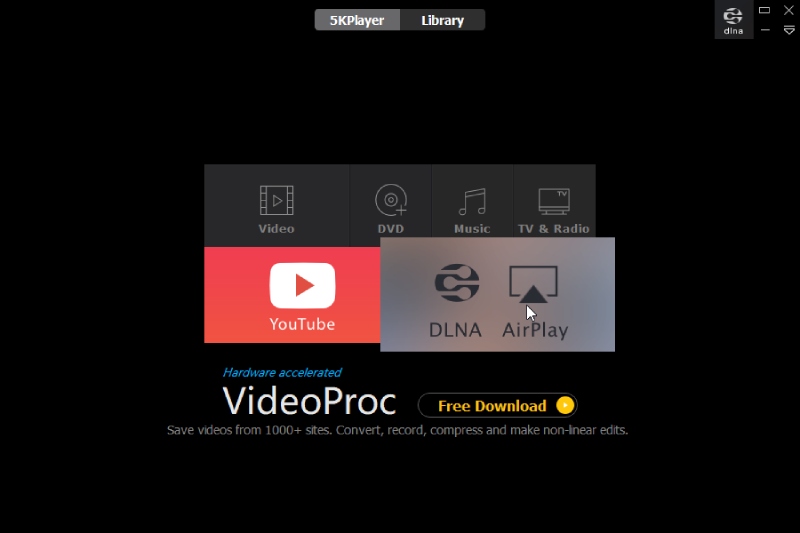 5K Player offers online radio listening.
Build up separate playlists for movies and music.
You can download YouTube videos with the 5K Player.
It converts online movie soundtracks to regular MP3 format.
Pros

A free Blu-ray player for PC and Mac.
Support over 5 subtitle file formats.
You can play 360° VR, 4K, 5K, and 8K videos.
It has a built-in hardware acceleration engine.
Cons

Terrible menu control.
It's hard to uninstall the program.
Part 7: Aurora Blu-ray Player: Full-featured Media Player
Aurora Blu-ray Player is a typical Blu-ray player software with no complex configurations. You can access this Blu-ray player software on Windows 10, 11, 8, and the latest macOS 10.15. The free version will have a watermark in the center of the screen during playback. Regardless of this advantage, the Aurora Blu-ray player is a great player. It can remember the playback position and allows you to clear playback memory. You can sync sound and video manually. This player also has an excellent playlist management logic enabling you to remove duplicate titles from the playlist.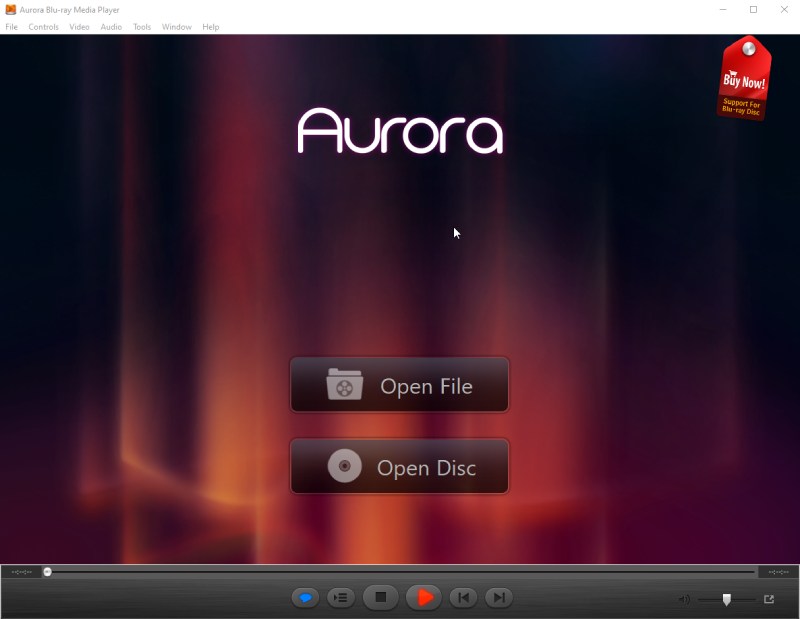 Pros

Play videos through URLs.
Share the movie comment on Facebook and Twitter in the player.
You can change the background image of the Blu-ray player.
Enable Dolby audio in one click.
Cons

A huge watermark in the screen center in the free version.
The video becomes pixelated when fast-forwarding.
Part 8: PotPlayer: Professional Blu-ray Player on Windows
PotPlayer is another free Blu-ray player for Windows 10, 11, and earlier systems. You can only download this free player on Windows. PotPlayer is a professional media player and one of the top 4K Blu-ray players. It easily plays Blu-ray, DVDs, ISO files, 4K videos, and others. You can do as much customization as you want. You can stretch the video picture, adjust the SRT subtitle position, add marks on the timeline, change the player's UI, etc.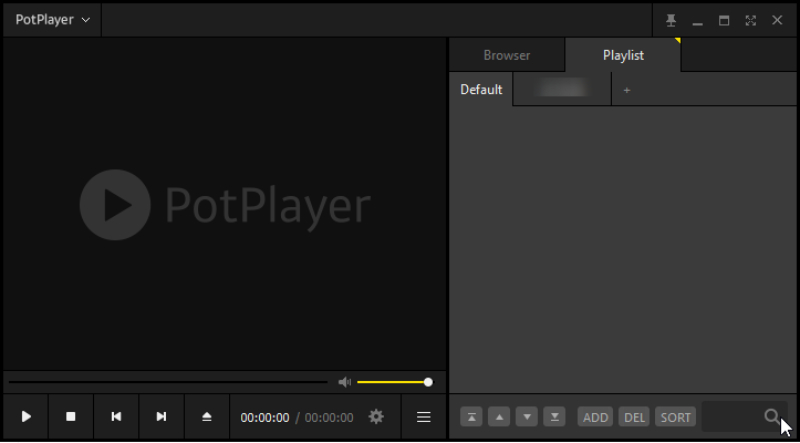 User-friendly interface.
Easy-to-spot playlist.
PotPlayer can play 360° VR and 3D videos.
You can see the soundwave when playing music.
Pros

Automatically play the video in its original size.
You can search online subtitles for the Blu-ray movie.
PotPlayer allows you to play any media file in a mini window.
Cons

There is no Mac version.
It can slow down your computer.
Part 9: GOM Player: A Large Subtitle Library
GOM Player is a Blu-ray player for PC that plays high-resolution and 4K videos smoothly. The program also offers a free version with limited features but remains powerful. The free version supports Mac and Windows, while the premium one only supports Windows. You can still search subtitles in the free version and enjoy a relatively clean interface. After searching for subtitles, it will directly load and sync them to your movies. This player also supports vivid 360° VR video playback.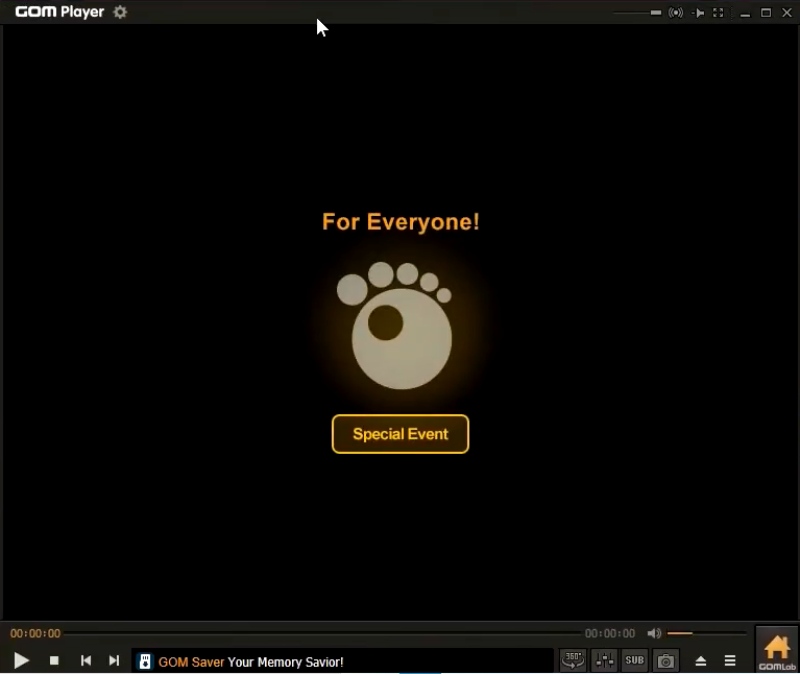 GOM Player can change the user interface's skins.
You can download codecs to play more videos.
Sync subtitles for videos without one.
You can play 8K videos in GOM Player.
Pros

Vivid and high-definition video and sound playback.
Well-organized and clear playlist design.
Cons

Noise appears when the volume is up to 100%.
The installation package comes with unwanted programs.
Part 10: Kodi Player: Parental Control
Kodi Player is a free Blu-ray player on Windows, Mac, and Linux. This free software plays many videos, including Blu-ray discs, ISO files, and folders. You can build up personal libraries inside the Kodi Player for your TV shows, music, MV, radio, games, pictures, and more. The program will directly display in full-screen after launching it. Besides playing videos, you can also use Kodi to organize local media files. But for Blu-ray playback, you must install an add-on for successful playback.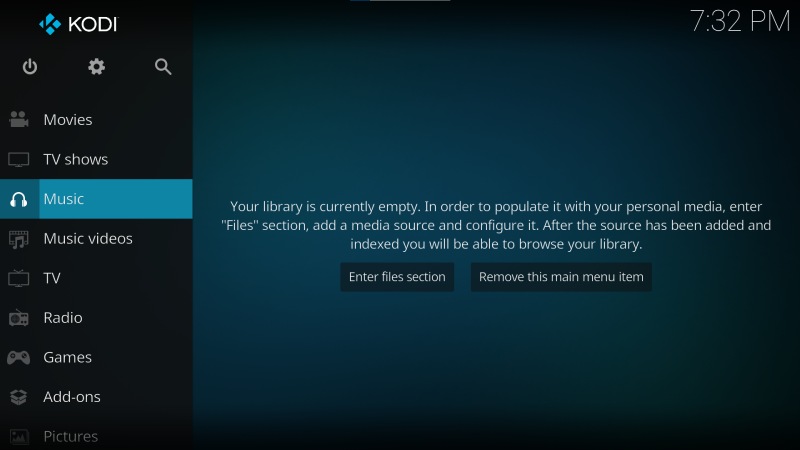 A large library of different add-ons.
Get a personalized viewing experience in Kodi Player.
You can control games with Kodi.
Parental control to avoid extensive streaming.
Pros

There are lots of remote controls inside the player.
It is a free program without any ads.
You can find more than 900 add-ons for extra features.
Cons

Slow down your computer.
You might accidentally shut down the computer when exiting.
It's hard to take screenshots inside the player.
Part 11: FAQs about Blu-ray Player for PC and Mac
Can VLC Media Player play Blu-ray discs?

Yes, it can. But the VLC player can only play the discs without copy protection. Some commercial discs might work in VLC. But there is a great chance you will see the Blu-ray disc error saying you need a decoding file to play the disc.

Does Windows Media Player support Blu-ray?

Unfortunately, Windows Media Player does not support playing Blu-ray discs. You can use it to play DVDs. But it can not act as a Blu-ray player for your PC because it does not include the Blu-ray feature as designed the first time.

Can I play Blu-ray discs on MacBook Pro?

Yes, you can. With the external Blu-ray drive and one of the best Blu-ray players for Mac above, you can successfully play Blu-rays on your MacBook Pro. Besides, the drive is essential, for the internal drive on MacBook Pro supports DVDs only.
Conclusion
The above Windows and Mac Blu-ray players review elaborate carefully on all software from several aspects. By comparing their features, advantages, and disadvantages, you will surely find a likable program to help play the Blu-ray collection. Blu-ray Software also saves you the trouble of working with the top 1 recommended player listed above. You can download it here and enjoy Blu-ray movies with convenient control and simple playback.