Blu-ray Player
Smooth Playback for 4K Blu-rays/Folder/ISO File/Videos.
Free Download
Free Download
Everything You Need to Know When Renting Blu-ray/DVD Online
Blu-ray/DVD rentals are an excellent way for lots of movie fans to entertain. Blockbuster and Netflix, the two most popular online rental platforms, both stopped their service of renting online DVD/Blu-ray movie services in recent years. Many movie lovers are worrying about finding other sites to rent DVD/Blu-ray online. Here we carefully select three Blockbuster and Netflix alternatives to help you get your desired DVD/Blu-ray movie rentals online. Tutorials on how to play and rip your rented Blu-ray/DVD are also discussed in this article.

Part 1. Where to Rent Blu-ray/DVD Online
Apart from Blockbuster and Netflix, there remain many sites available for renting DVD/Blu-ray online. If you're still into watching TV shows and movies on disc, below are three sites we recommend to help you get what you need.
GameFly
GameFly is well-known for its subscription-based video game rental service. It allows users to rent and play video games for various gaming consoles. In addition to games, GameFly also offers a DVD-by-mail rental service similar to Netflix. It provides a vast selection of new and old titles in DVD, Blu-ray, and 4K UHD formats (4K VS Blu-ray). It includes newly released movies that are not available for streaming on Netflix.
Pros

Without late fees or due dates, and can return at any time.
Provide 4K UHD Blu-ray titles, but Netflix can't.
With low subscription costs.
Cons

Without TV show rentals.
Limited movie selection.
Long delivery times.
3D-BlurayRental.com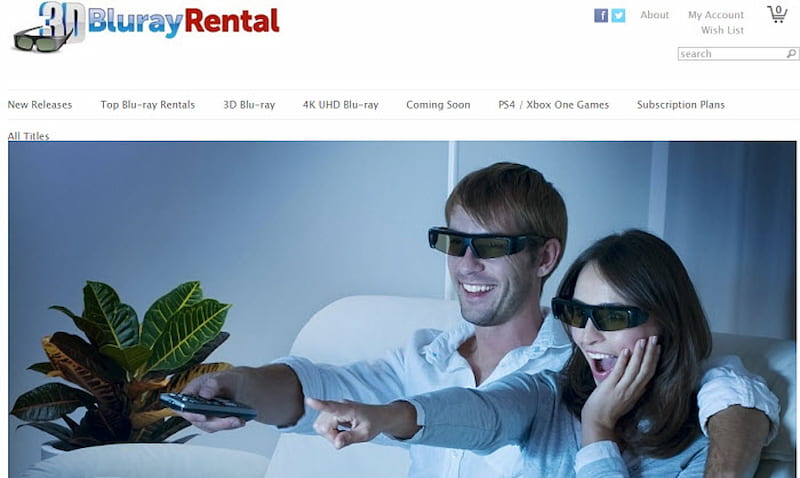 3D-BlurayRental is another popular online rental service site, and it offers a wide selection of 3D Blu-ray movies for film enthusiasts. It commits itself to specializing in rare Blu-rays, and boasts with a plentiful film catalog, including new releases, available in Blu-ray formats and 4K UHD.
Pros

Can rent another disc without returning the last one.
With a user-friendly platform, making the rental process simple and enjoyable.
Cons

Without providing DVDs.
Limited movie selection.
Long delivery times.
The above two provide rental services online, but both have a long delivery time. For users who desire to watch Blu-ray or DVDs urgently, Redbox, the offline rental service is a good choice.
Redbox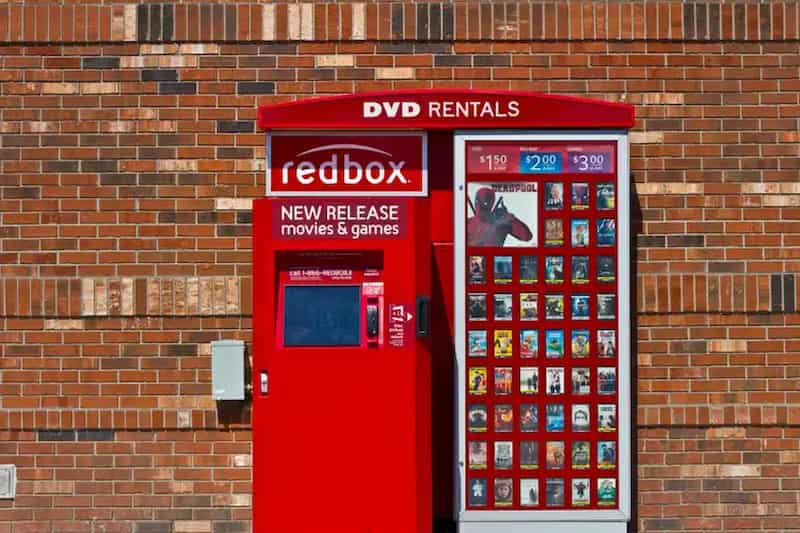 Redbox is one of the leading DVD rental companies in the United States, and it has installed approximately 38,000 kiosks in retail stores nationwide. It offers a cost-effective and convenient alternative to Netflix DVD rental, allowing users to rent DVDs at a low price from a local Redbox kiosk. While Redbox may not offer as many movie choices as Netflix, its affordability and ease of use make it a popular choice for DVD rentals.
Pros

Short delivery time and easy pick-up and return.
Relatively low rental cost.
Provide new releases.
Cons

Limited selection.
With late fees if rentals are not returned on time.
The end of Blockbuster and Netflix's DVD plan surely reduces the convenience of renting DVD/Blu-ray online, but the above options can also satisfy your needs. When you successfully rent your desired Blu-ray or DVD, maybe you have some doubts about the play of rentals. The next part will introduce steps to play rented Blu-ray/DVD on a computer.
Part 2. Play Blu-ray/DVD on the Computer after Renting
Sometimes, when we get our rented DVD/Blu-ray online, but disappointingly, we fail to display them on our computer. The reason may be that some DVDs may be encoded in a format that is not supported by a DVD player on a computer. Besides, most people watch videos on a computer, and the physical Blu-ray/DVD player is inconvenient to carry. In this case, a Blu-ray/DVD player is necessary. Here, the Blu-ray player from Blu-ray Software is recommended due to its powerful features.
Blu-ray Player from Blu-ray Software is a comprehensive media player tool that supports the playback of DVD and Blu-ray Software, even the digital media files. It is available for both Windows and Mac. You can follow up steps to play your rented DVD or Blu-ray.
Step 1Free download Blu-ray player from Blu-ray Software and install it on the computer.
Step 2Insert rented DVD/Blu-ray into the drive.
Connect a Blu-ray/DVD drive to computer. Insert the disc to be played into a compatible Blu-ray or DVD drive. Then, launch this Blu-ray player on the computer.
Step 3Load or open the rented DVD/Blu-ray Disc.
The disc will start playing automatically. You can click Open Disc to choose the rented disc you inserted.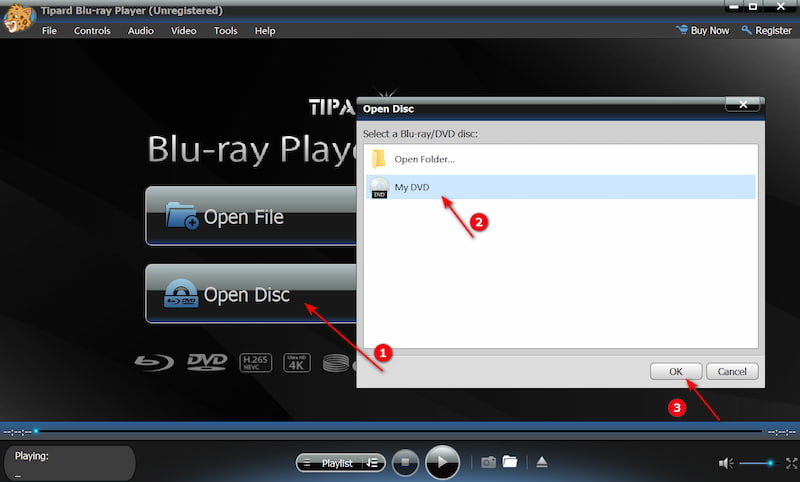 Step 4Watch the rented disc at ease.
You can click Play to watch the rented disc, or select different titles and chapters by clicking Scene to watch. You can also move forward, backward and take screenshots on Control Panel.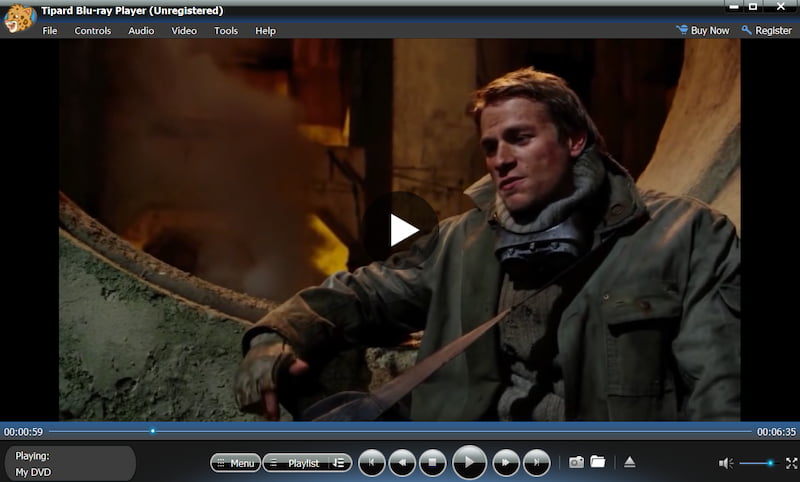 With Blu-ray player from Blu-ray Software, your online rental DVD or Blu-ray can be successfully played without the limitation of region codes or system incompatibility. If you want more such as preserving some movies forever, you can rip those discs.
Part 3. Rip Rent Blu-ray/DVD for Flexible
If you want to keep your online rental DVD and Blu-ray forever, you can rip them before you return these discs. Here are some other benefits of ripping Blu-ray and DVD.
1. Convenience: Ripping allows you to digitize your movies and TV shows, making them easily accessible on your computer or media server.
2. Preservation: Ripping your Blu-ray/DVD collection can help preserve the discs from wear and tear, as well as potential loss or damage.
3. Space-saving: Storing digital copies of your movies takes up much less physical space than a collection of discs.
4. Customization: Ripped movies can be edited, organized, and personalized to suit your preferences.
The ripper we recommend here is the Blu-ray Ripper from Blu-ray Software. It offers over 500 output presets for video, audio, and iOS devices, with the competence to satisfy all of your demands. Have a try if you want to watch your rental DVD and Blu-ray anywhere and anytime. Check the details here to rip Blu-ray into digital formats here.
Part 4. FAQs about Renting Blu-ray/DVD Online
How long can I keep a rented Blu-ray/DVD?

The rental period for Blu-ray/DVDs varies depending on the rental service you use. Typically, you can keep the disc for a set number of days before you need to return it.

What happens if a rented Blu-ray/DVD is damaged or lost?

If a rented disc is damaged or lost, you may be responsible for paying a replacement fee. Check the rental service's policy for damaged or lost discs to understand your responsibilities.

Do I need an internet connection to play a Blu-ray/DVD?

In most cases, you do not need an internet connection to play a Blu-ray/DVD. However, some Blu-ray discs may include bonus features or online content that require an internet connection.

Can I play Blu-ray/DVD discs from other regions?

Some Blu-ray/DVD players are region-locked, meaning they can only play discs from a specific region. However, there are also region-free Blu-ray/DVD players available that can play discs from any region, such as the Blu-ray player from Blu-ray Software.
Conclusion
As you can see, you have many choices to rent Blu-ray and DVDs online. If you have no requirements for delivery time, GameFly and 3D-BlurayRental are your excellent choices. If you want to rent Blu-ray and DVDs quickly, you can go to Redbox kiosks. If you want to watch your videos on your computer without carrying the physical Blu-ray/DVD player, you can choose a Blu-ray player from Blu-ray Software to playback your rented discs. If you want to preserve some movies forever, you can also choose to rip your rental Blu-ray and DVDs. If this article is helpful to you, be free to share it with your friends.