Blu-ray Player
Smooth Playback for 4K Blu-rays/Folder/ISO File/Videos.
Free Download
Free Download
5 Best VHS DVD Combo Players to Playback Classic Videos Effectively
Many are still fascinated by watching classic or old movies in folder formats like VHS and DVDs. At first, you might think that the way of watching films from the said disc types feels like taking back on memory lane. Because watching old VHS movies may require a classic VHS player as well. Due to the enhancement of our digital world, including the digitalization of multimedia technologies, VCR players have become almost obsolete. However, if you want to take advanced action while maintaining the original way of watching your classic movies at home, you can still use modern or new VHS DVD combo players that we will present in this post. You can expect that by looking at and using the top-quality DVD and VHS movie players below, you'll have a nice cinematic playback at home. Thus, let's cut to the chase and move on to meeting them by reading the navigation content.

Part 1. VHS vs.DVD on Features and Unique Strengths
VHS and DVD are two different disc formats for watching and storing video content. These two have distinct features and unique strengths that contribute to the evolution of home entertainment. Thus, a detailed comparison of the VHS and DVD regarding their features and strengths is presented below.
| Feature | VHS | DVD |
| --- | --- | --- |
| Format | Analog | Digital |
| Video Quality | Lower resolution, around 240 lines, and is susceptible to quality degradation. | Higher resolution, typically 480p or 576p, ad with better color accuracy and clarity. |
| Audio Quality | Analog, typically mono or stereo. | Digital supports multiple audio tracks and channels. |
| Durability | Prone to wear and tear degrades over time. | More durable, longer lifespan, less susceptible to degradation. |
| Playback Devices | More durable, longer lifespan, less susceptible to degradation. | More durable, longer lifespan, less susceptible to degradation. |
| Special Features | Limited interactive features, no menus, subtitles, or bonus content. | It supports interactive menus, multiple audio tracks, subtitles, bonus features, and more. |
| Storage | It supports interactive menus, subtitles, bonus features, multiple audio tracks, and more. | It is compact and easier to store and transport. |
| Recording Capabilities | It is recordable, but the quality degrades with each recording. | It is not primarily intended for recording but higher quality for pre-recorded content. |
| Rewind and Fast Forward | It requires rewinding and fast-forwarding, which is less convenient for navigation. | It allows easy navigation through menus and chapters and quick scene access. |
| Availability | It increasingly becomes obsolete, and VHS tapes are harder to find. | DVD players and discs are still widely available. |
| Cost | VHS tapes and VCRs are often less expensive. | DVD players and discs are generally affordable. |
| Maintenance | Prone to issues like tracking problems, tape stretching, and jamming. | It is more user-friendly and has fewer maintenance issues. |
| Longevity | Tapes can wear out and become tangled, causing shorter lifespans. | It has a longer lifespan and does not suffer from the same quality degradation. |
| User Experience | It is less user-friendly and lower quality but notable for its recording capabilities. | More user-friendly, better quality, and a wider range of features. |
| Environmental Impact | VHS tapes are less eco-friendly due to their bulk and shorter lifespan. | DVDs are more eco-friendly due to their durability and longer lifespan. |
Part 2. Top 5 VHS DVD Players
1. Samsung DVD-V9800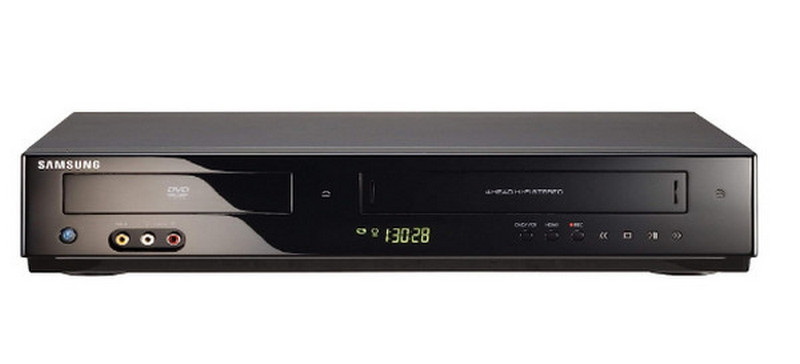 First on the list of DVD and VHS players at Walmart is this Samsung DVD-V9800. It is a multifunctional player that plays VHS cassettes and DVDs with clear images and sound. Moreover, this player features a Hi-Fi four-head VCR with progressive scan output that increases the visual and audio quality of the movies. Samsung DVD-V9800 also has a VCR recorder as one of its amazing features. With this, you can process 96KHz/ 24-bit audio using its playback and recording mode. Another good thing about this DVD/VCR combo is its 1080p upconversion quality, besides its VCR recording feature, allowing you to store your videos in VHS tapes for replays.
Price: $240.00.
2. Sanyo DVD Recorder/VCR Combo
Next is this Sanyo DVD Recorder/VCR Combo, which can work on recording in VHS or DVD. It is a VHS player DVD recorder combo with a two-way dubbing mode that you can use to record up to 6 hours of VHS because of the help of the five-speed design of its VCR. Like the previous player, the Sanyo DVD Recorder/VCR Combo also has 1080p upconversion technology for a seamless standard DVD playback experience in a level-up resolution. Another exciting feature that it offers is its line-in recording that can capture the audio-video content from a satellite or cable TV and then save them both on a DVD.
Price: $788.28.
3. Magnavox ZV427MG9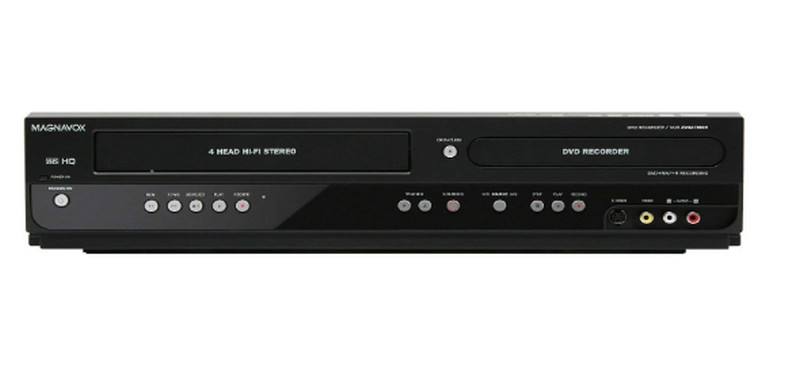 Magnavox ZV427MG9 is a player full of beneficial features. It also comes with a 1080p up-conversion function, where you can upscale video resolution to a higher one instantly. Also, it has a two-way conversion you can utilize, which not all DVD recorders have, and this Magnavox VHS DVD Player offers for your DVDs and VCR tapes. However, you may find its design unattractive. But despite its drawbacks, this Magnavox ZV427MG9 still manages to be a practical and easy-to-master device, and it is relatively progressive and incredible in upscaling procedure.
Price: $529.99.
4. Sony SLV-D380P DVD/VCR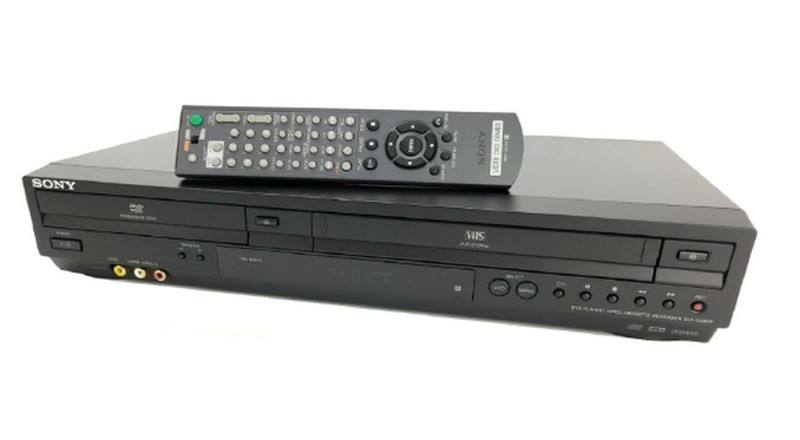 We have this Sony SLV-D380P DVD/VCR as we move to the next player. This device can unify your home theater system by integrating a VCR and DVD player. Moreover, this player works perfectly if you want a budget-friendly utility. Uniquely, it brags all the bells and whistles, such as Precision Drive 3, progressive output, fast/slow playback with audio, and many more. It can also play common types of VHS, DVDs, and CDs. However, with its minimal requirement for purchase, it only produces average-quality video.
Price: $249.99.
If you want more disc player recommendations, here are some tips that might help with your choice.
5. Toshiba DVR620 DVD Recorder/VCR Combo Player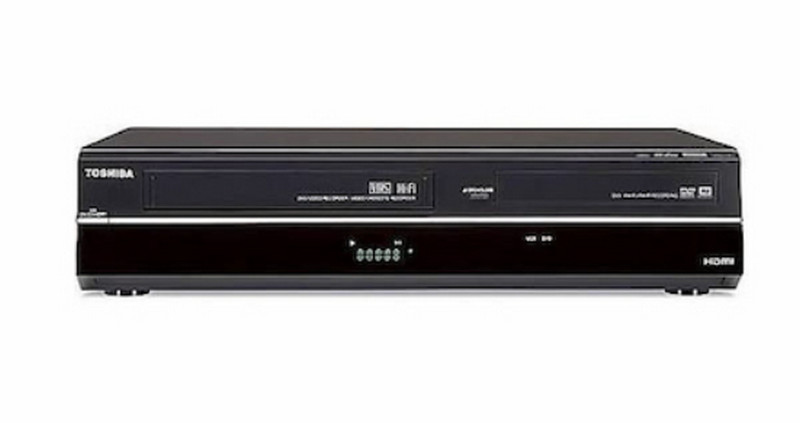 Another DVD VHS combo player to check out is this player from Toshiba. This model offers well-defined, sharp, and excellent image display at a reasonable price. It lets you save your videotapes to DVD and enhance the picture quality of your DVD to nearly HD with 1080p upconversion using an HDMI. Moreover, this combo player offers the most convenience in recording media in popular formats such as DVD+R, DVD-R, DVD+RW, and DVD-RW.
Price: $993.09.
Bonus: Desktop Player to Enjoy DVD at Home
If you want to enjoy your DVDs on your computer, you can use this Blu-ray Player by Blu-ray Software. It is a versatile media player suitable for your Windows and Mac computers. Furthermore, this player software is purposely designed for playing Blu-ray and DVD discs, ISO files, and folders, but it provides much more since it has exceptional capabilities and features. Some of its key features are high-quality playback for video and audio and support for various disc and digital media formats. Additionally, it allows you to enjoy seemingly high-definition DVD and Blu-ray quality, making it your perfect choice for watching your favorite movies at the convenience of your home.
Blu-ray Player
It is a region-free combo player for Windows and Mac.
Advanced technology for a quick and powerful workflow.
Support for more than 600 various media formats to choose from.
Customizable presets and playlists to enjoy while playing DVDs and Blu-rays.
It comes with hardware-accelerated decoding for faster loading.
Quick Snapshot to capture the best moments of your movie.
How to Watch DVDs Easily on a Desktop
Step 1Grab the software by clicking the Download button applicable to your device. During the installation process, prepare your disc and place it into your disc drive.
Step 2Once it is available, launch it and click the Open Disc button to load the DVD you inserted.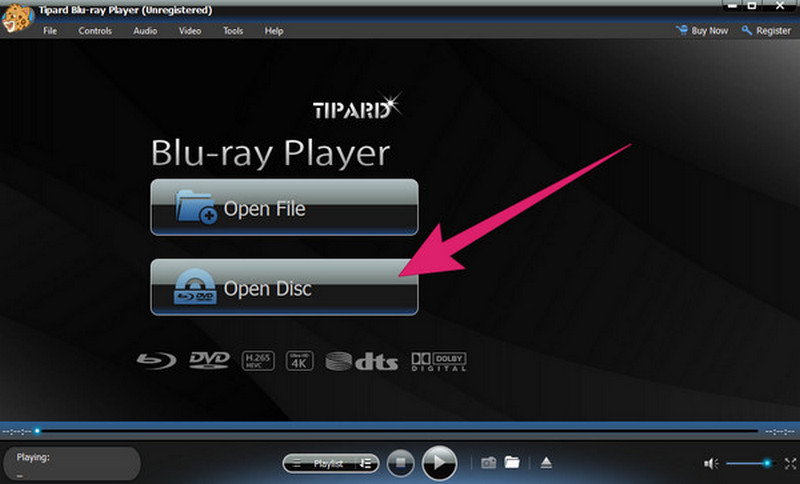 Step 3As quick as that, you may have already started watching your favorite movie. Enjoy watching while navigating the presets and playback controls available on your screen.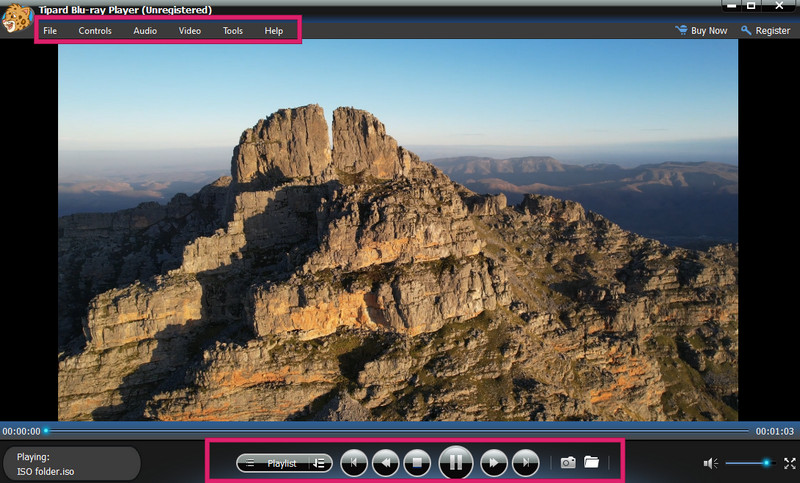 Part 3. FAQs About VHS and DVD
Do they still manufacture VHS DVD Players?

Unfortunately, the manufacturing of VHS DVD Players has significantly declined due to the technology upgrade. Hence, new VHS-dedicated models are unlikely to be produced.

Are VHS VCRs still made?

Not for an exclusive VHS player. However, new players like DVDs and Blu-rays still cater to VHS as a side function.

Can I legally transfer VHS to DVD?

In many countries, transferring VHS tapes to DVDs for personal use is generally legal as long as you are not infringing on copyright or distributing the copied content.
Conclusion
You can still watch your classic movies on VHS and DVDs with this article's gathered VHS DVD players. However, it would always be best to update yourself with modern technology. That said, you can use a software player like the Blu-ray Player, which can be your portable player anytime and anywhere!