Blu-ray Ripper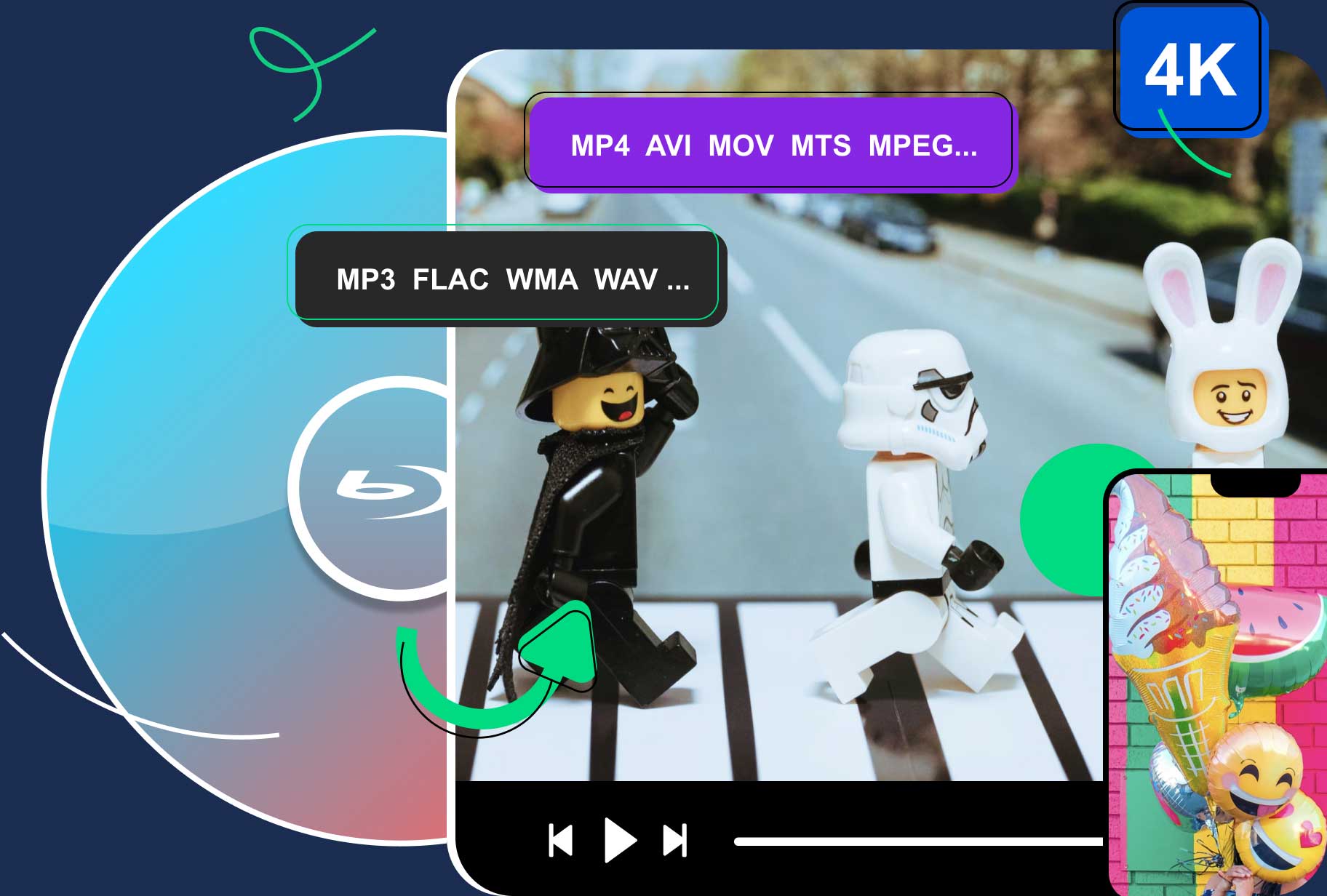 High-Quality Solution for Ripping Blu-ray/DVD/Folder to Any Formats Quickly
Free Download
Free Download
[Solved] Latest Guide on How to Play Blu-ray on A DVD Player
Have you ever wondered if it's possible to play Blu-ray discs on a standard DVD player? In this guide, we'll delve into the intricacies of this question. We'll explain why regular DVD players can't handle Blu-ray discs and offer a practical solution. With that solution, you can convert Blu-ray to a format compatible with DVD players. Additionally, we'll introduce you to the best DVD Blu-ray players for high-quality playback, helping you make informed choices for your home entertainment.

Part 1. Can You Play Blu-ray on DVD Player
Is it Feasible?
Blu-ray discs and standard DVDs are similar in appearance, but there are significant differences in their technology. We'll break down why your DVD player can't read Blu-ray discs. The primary factors include laser technology, data storage capacity, and compression formats.
Laser technology: Blu-rays require a blue laser to read the discs, while the DVD player uses a red laser. Such distinction makes the Blu-ray discs unplayable for DVD players.
Data storage capacity: The difference between Blu-ray and DVD in how much data they can hold is also a major factor. Blu-ray stores more videos, audio files, and other data than a DVD, which is far beyond what a regular DVD player can read.
Compression formats: Another reason why your DVD players cannot read a Blu-ray disc is that they are compressed in different ways. And the Blu-ray formats are incompatible with your DVD players.
Make the Playback Feasible with Blu-ray Ripper Software
To bridge the gap between Blu-ray and DVD, Blu-ray Ripper, picked by Blu-ray Software, comes to the rescue. This software offers a reliable solution by converting Blu-ray content into a digital format compatible with DVD players. It's user-friendly and boasts essential features to make the conversion process smooth. And you won't need a Blu-ray and DVD combo player. Meanwhile, you can get this software on both Windows & Mac, including Windows 11 and macOS Sonoma.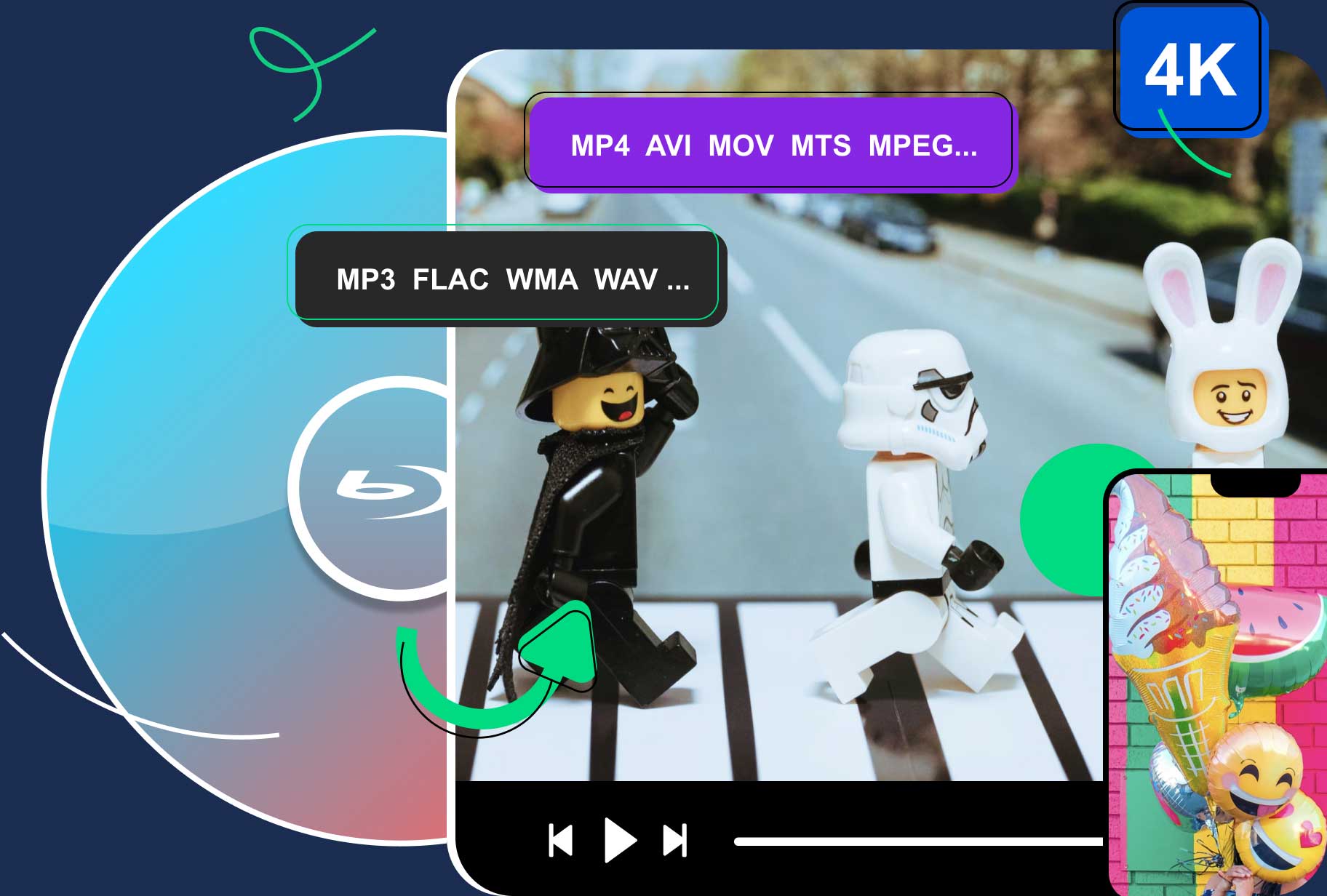 Blu-ray Ripper
Rip Blu-ray to digital formats of over 500 kinds.
Preview your Blu-ray and DVD with a built-in player.
Get lossless conversion results for 4K Blu-rays.
Support ultra-fast conversion in one click.
Step 1Download and Install
You can download the ripper here for free via the buttons above. Then, install and launch this tool on your desktop. Once you've launched it, insert your disc into the drive and click the Load Blu-ray Disc button to import it.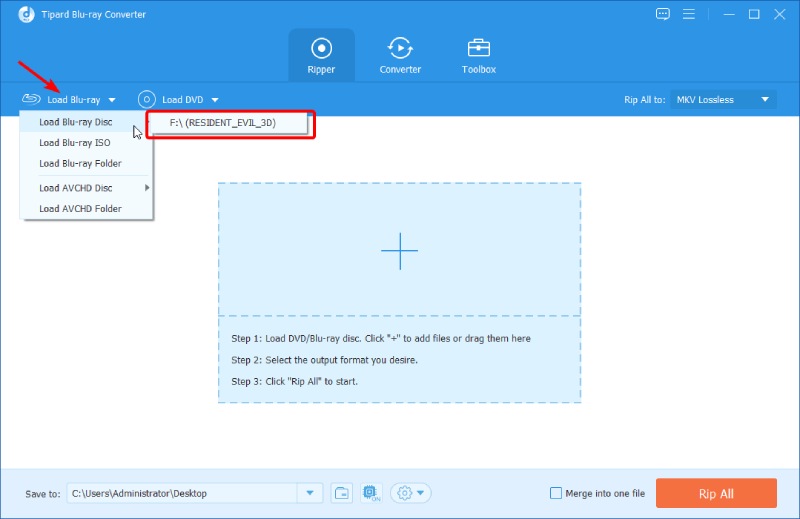 Step 2Load All Titles
Once loading the disc, the program asks if you want to load all disc titles or just the main ones. Choose an option based on your preferences. Click the OK button to confirm it.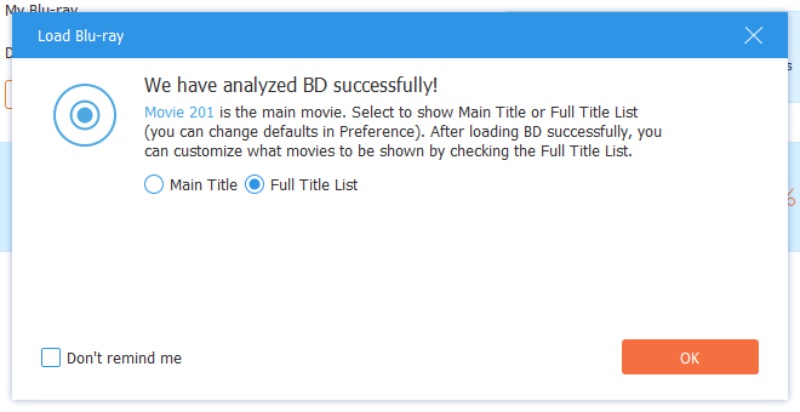 Step 3Choose A Format
Click the Output Format drop-down menu, in which you can select from various profiles and find a desirable format for your disc in the Video tab.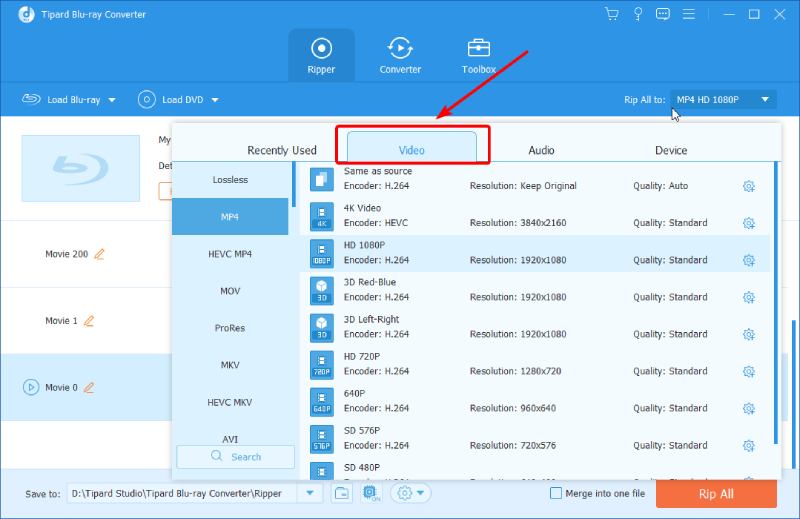 Step 4Set Up the Output Folder
Choose your destination folder by clicking the Browse and Select Folder button from the Save to drop-down menu.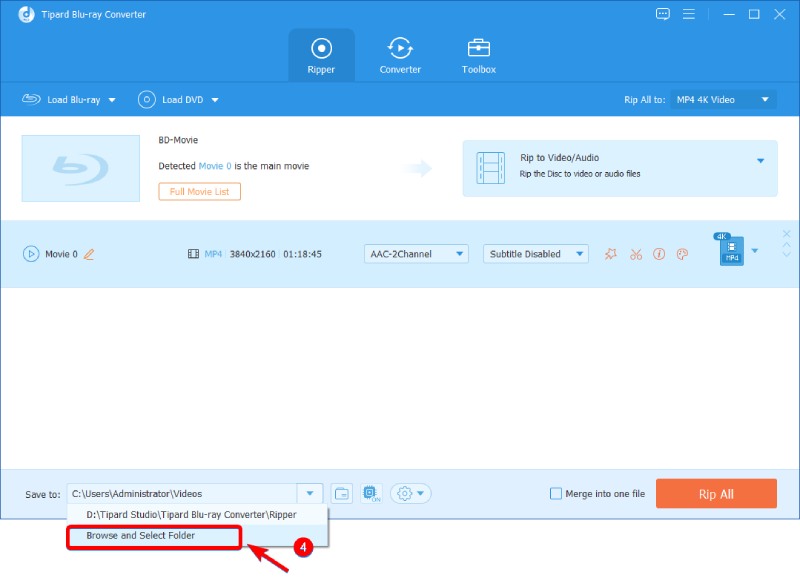 Step 5Convert Blu-ray to Video
Next, click the Convert All button to rip the Blu-ray disc to video. Then, your Blu-ray movie is ready for playing on a DVD player.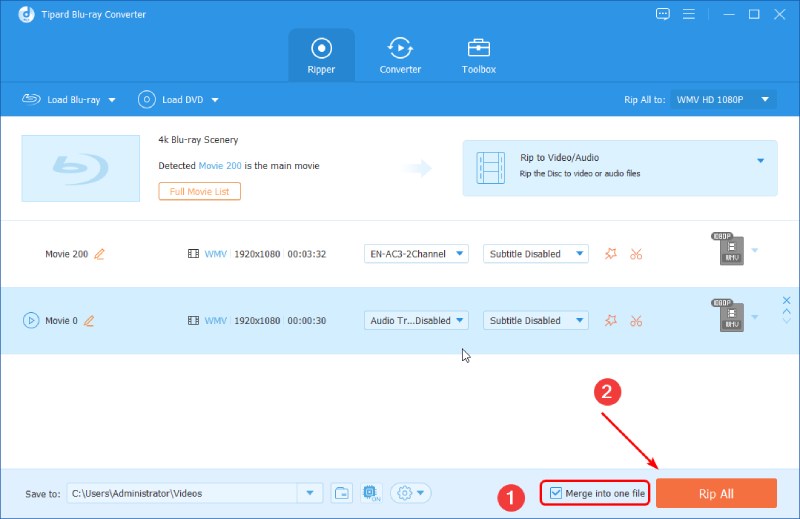 Note
After the ripping ends, you can transfer the Blu-ray to USB. Then, insert the USB into a DVD player. If the video format you chose is compatible with the player, your DVD player will begin to play the Blu-ray movie.
Part 2. 5 Best DVD and Blu-ray Combo Players
Now that we've addressed the conversion solution for playing Blu-ray in DVD player. Let's explore the world of combo players—devices that support both DVD and Blu-ray playback. We've curated a list of five top-rated combo players to elevate your home entertainment experience.
Here's a comparison table summarizing the key features of these combo players to help you make an informed decision.
| Player | Price | Optical Drive Type | Voice Assistant Built-in | DVD Upscaling |
| --- | --- | --- | --- | --- |
| Sony UBP-X700 | $159 | CD, DVD, Blu-ray | × | √ |
| DR. J Professional EVP/203 | $79.99 | CD, DVD, Blu-ray (region A discs) | × | √ |
| Panasonic DP-UB420-K | $219.99 | CD, DVD, 3D Blu-ray, 4K UHD Blu-ray | Amazon Alexa, Google Assistant | √ |
| LG UBK80 | $179.99 | CD, DVD, 4K UHD Blu-ray | × | √ |
| LG BP175 | $73.95 | CD, DVD, Blu-ray | × | √ |
1. Sony UBP-X700 Blu-ray DVD Player
The Sony UBP-X700 takes your home entertainment to the next level with its 4K UHD playback and support for Dolby Atmos. It enhances your movie nights with immersive audio and crisp visuals. Furthermore, the 4K-upscaling feature also takes your DVD playback to the next level.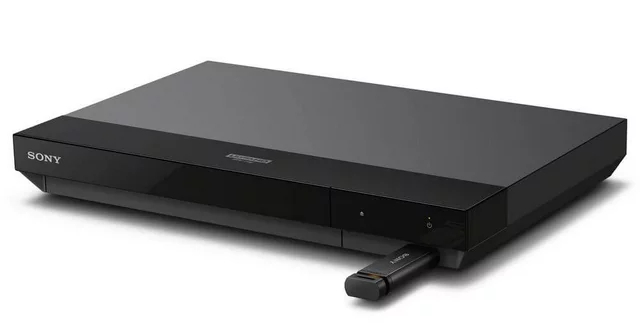 Specifications: With compact dimensions and a moderate weight, it's designed to fit seamlessly into your entertainment setup.
DVD Upscaling: Yes, this player includes DVD upscaling, allowing you to enjoy your standard DVDs with improved clarity.
Streaming Services: Netflix, HBO Max, Prime Video, and Hulu.
Built-in Voice Assistant: There are no built-in voice assistants, but it still provides a streamlined movie-watching experience.
2. DR. J Professional EVP/203 Blu-ray DVD Player
The DR. J Professional EVP/203 offers HD resolution and dual HDMI ports, giving you flexibility in connecting to your display devices. It's an excellent choice for movie enthusiasts seeking quality and versatility. Besides, this DVD and Blu-ray player combo's mini size makes it portable on any occasion, including your desk.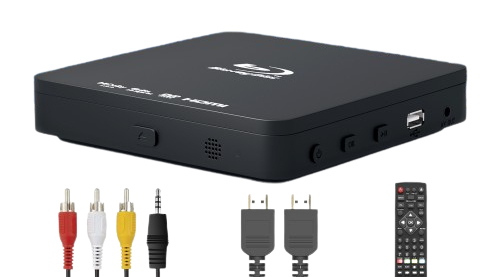 Specifications: Dimensions: 7x6.85x1.1 inches. This player is lightweight, making it easy to move or incorporate into your entertainment center. The price offers value without compromising on performance.
DVD Upscaling: Yes, it upscales your DVD movies to nearly HD quality and enables you to enjoy Blu-rays in Full HD.
Built-in Voice Assistant: It does not include a built-in voice assistant but focuses on playback quality and connectivity.
3. Panasonic DP-UB420-K
Panasonic DP-UB420-K offers 4K Ultra HD playback and HDR10+ support. It ensures vivid colors and detailed images, bringing your favorite movies to life. The maximum video resolution is 2160p in this Panasonic DVD and Blu-ray combo player. Meanwhile, the voice assistant inside the player, along with the wireless connection, makes your daily playback much easier.

Specifications: Dimensions: 1.8×7.8×12.6 inches. Supports wireless Wi-Fi connection. Offers true 4K Ultra HD playback. Allows clear and detailed sound with the support of 384kHZ/32-bit PCM audio file formats.
DVD Upscaling: Upconverting DVD video to HDTV-compliant up to 4K via HDMI interface.
Built-in Voice Assistant: Support voice control through Amazon Alexa and Google Assistant.
4. LG UBK80 4K Ultra HD Blu-ray Player
LG UBK80 excels at 4K UHD playback and has a USB port for convenient access to content from external devices. If you own a 3D TV, this player allows you to enjoy 3D movies in the comfort of your home. It's versatile, handling CDs, DVDs, and Blu-rays.

Specifications: With its slim design, measuring less than two inches thick, this player fits seamlessly into various spaces. However, it has no wireless connectivity, ethernet port, or media card slot.
DVD Upscaling: Its 4K upscaling feature enables better playback for low-resolution videos.
Built-in Voice Assistant: While it lacks built-in voice assistants, it fulfills its role without unnecessary frills.
5. LG BP175 Blu-Ray DVD Player
LG BP175 offers HD resolution, USB playback, and reliable performance. It's designed to meet your essential playback needs without unnecessary complexity. Additionally, the bundle contains a 6' HDMI cable. Just like other smart DVD and Blu-ray player combos, this LG player also comes with wireless connectivity and remote control. Moreover, the Ethernet and HDMI connectivity technology ensures stable playback for your home entertainment.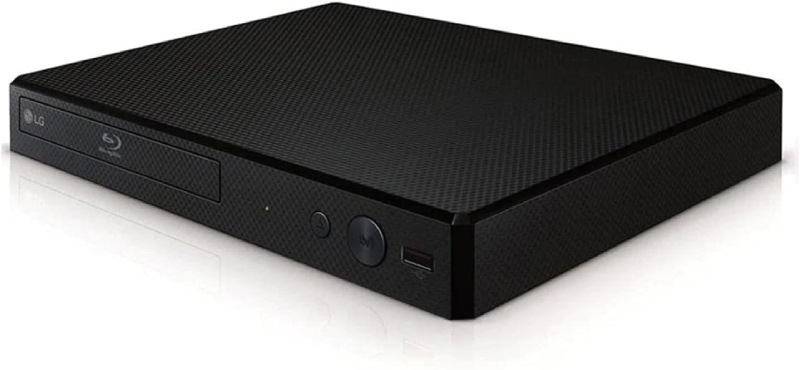 Specifications: Dimensions: 8 x 6 x 1 inch. Item weight: 2 pounds. This player's dimensions, item weight, and budget-friendly price make it a popular pick among various customers.
DVD Upscaling: 1080p upscaling with HDMI.
Streaming Services: CinemaNow, Netflix, Pandora, Spotify, YouTube
Built-in Voice Assistant: Similar to other models, it doesn't have built-in voice assistants but delivers essential functions for an enjoyable movie night.
Part 3. FAQs about Best Blu-ray and DVD Players
What happens if you insert a Blu-ray in a DVD player?

Inserting a Blu-ray disc into a standard DVD player will typically result in an error message or the player failing to recognize the disc due to the differences in technology.

Can an optical drive play Blu-ray?

Optical drives on laptops are designed to read and write DVDs and CDs. To play Blu-ray discs, you'd need a compatible Blu-ray drive.

Can Blu-ray players play DVDs from all regions?

Most modern Blu-ray players support DVDs from all regions, but it's essential to check the player's specifications for regional compatibility.

How can you check if a player supports both DVD and Blu-ray?

To verify if a player supports both DVD and Blu-ray, check the product description and look for compatibility with both disc formats.

Are laptops with DVD drives still manufactured?

Due to the slim and lightweight designs, laptops with built-in DVD drives become less common. But you can still find old models that will meet your needs.
Conclusion
In conclusion, while standard DVD players cannot directly play Blu-ray discs, you have options to overcome this limitation. Converting Blu-ray content to a compatible digital format using software like Blu-ray Ripper opens up new possibilities, and you can immediately have a free try by downloading the program below. Additionally, investing in a DVD Blu-ray player combo that supports both DVD and Blu-ray playback can enhance your home entertainment experience. Choose the right player that suits your needs and preferences to enjoy a seamless movie night.