Blu-ray Player
Smooth Playback for 4K Blu-rays/Folder/ISO File/Videos.
Free Download
Free Download
How to Fix Disney Plus Error Code 42 with 6 Solutions
As one of the most popular streaming platforms, Disney+ offers a wide range of movies, TV shows, and exclusive content from the Disney, Marvel, Star Wars, and Pixar franchises. It really makes streaming at home much more interesting and convenient. However, despite its popularity, Disney+ still has occasional technical glitches. One of the most commonly encountered issues is error code 42. Therefore, in this article, let's explore what Disney+ error code 42 means, its possible causes, and walk through several solutions to fix this problem on the computer and Firestick TV.

Part 1. What Does Disney+ Error Code 42 Mean?
When encountering Disney+ error code 42, you might feel overwhelmed and not know what exactly has gone wrong. When you try to access or stream the content on Disney+ or its server, an error can occur, indicating there is trouble connecting to the service. Normally the error also delivers a message, as the screenshot below shows. Although the error code doesn't provide specific details about the underlying issue, it is essential to understand the possible causes and solutions to resolve it.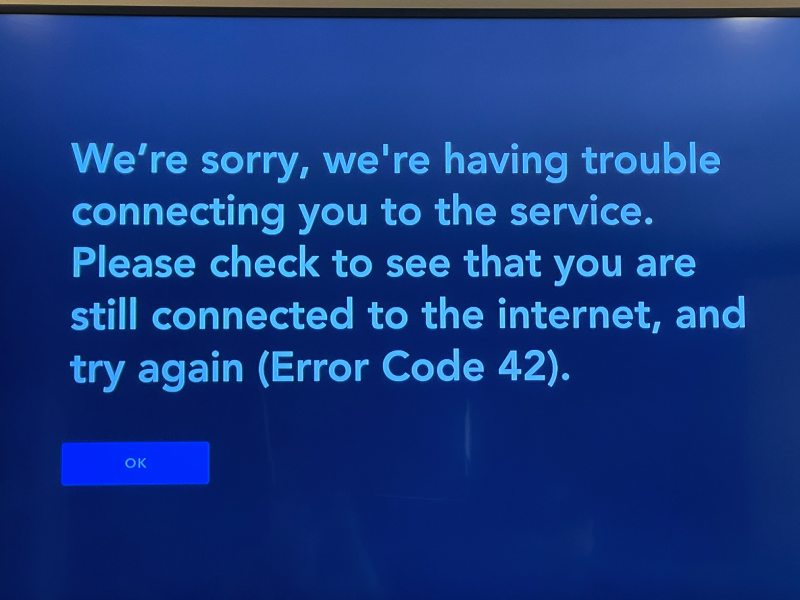 Part 2. 6 Solutions to Fix Disney Plus Error Code 42
Error code 42 on Disney+ can be frustrating, but fortunately, it is easy to locate the causes, for this error often happens due to bad internet connection or streaming device issues. Meanwhile, several potential solutions exist to get your streaming experience back on track. Let's follow the six effective methods here to troubleshoot this issue:
1. Check your internet connection: Start by ensuring you have a reliable internet connection. Check the Wi-Fi signal strength and try restarting your router. Alternatively, switch to a wired Ethernet connection for a more stable connection.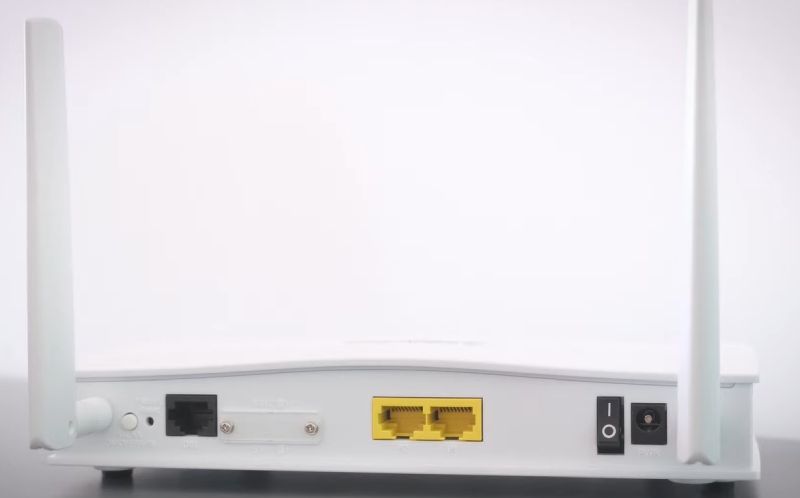 2. Clear cache and data: Accumulated cache and data can sometimes interfere with Disney+ streaming. On your device, navigate to the application settings, find Disney+, and clear the cache and data. For those who need to learn how to clear a TV cache, here is an example of Apple TV.
Step 1Go to Settings on Apple TV.
Step 2Find General and navigate to Manage Storage.
Step 3You will see the apps on your TV. Find Disney+ and click the Bin button next to it to clear the app cache.

3. Update the Disney+ app: Outdated applications often cause compatibility issues, leading to error code 42 on Disney+. Visit your device's respective app store and check for any available updates for the Disney+ app. Installing the latest version might resolve the error.
4. Restart the device: A simple restart can resolve many technical problems. Try turning off your device and then power it back on. For example, if you see Disney Plus error code 42 on Firestick TV, you can do a hard restart by unplugging the TV, waiting a minute or two, and plugging it back.
Once it restarts, launch the Disney+ app and check if the error persists.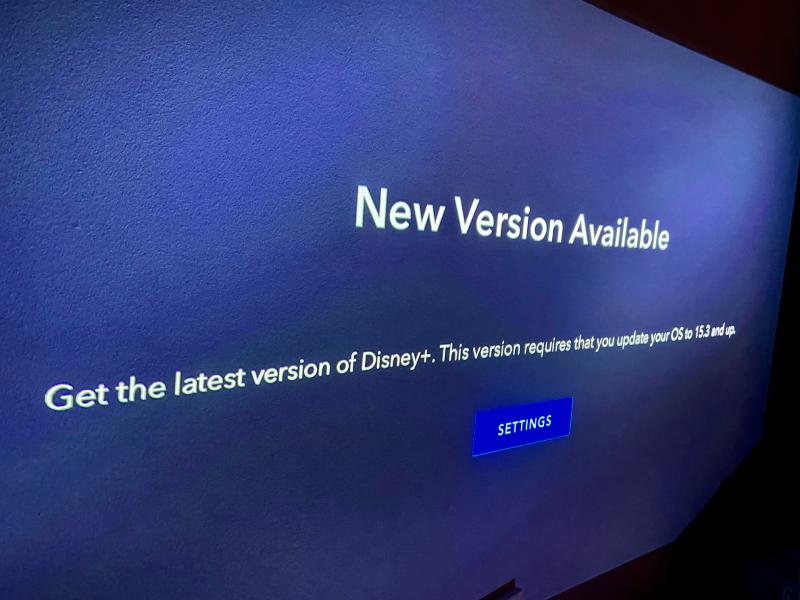 5. Disable VPN or Proxy: Virtual Private Networks (VPNs) or proxy servers can occasionally interfere with Disney+ functioning. Try turning off VPNs or proxies and stream again to see if the error is resolved.
6. Reinstall the Disney+ app: Unknown app bugs can also cause error code 42 on Disney Plus. You can uninstall the app on your phone, computer, or TV when this happens. Then, install Disney+ back to solve any potential crashes, errors, or corruptions. Here is an example of how to uninstall the Disney+ app on iPhone.
Step 1Open the Settings app. Go to General and tap iPhone Storage.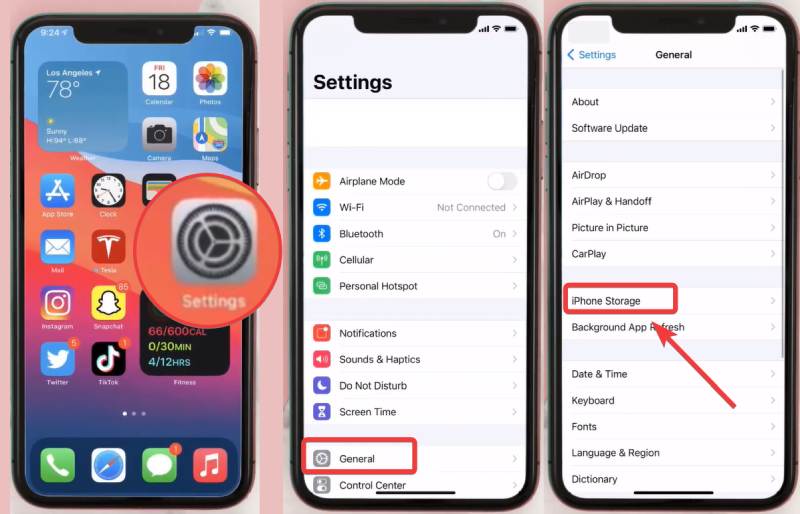 Step 2Find the Disney+ app and tap on it. Tap the Delete app button. Then, tap the same button again to confirm and uninstall it.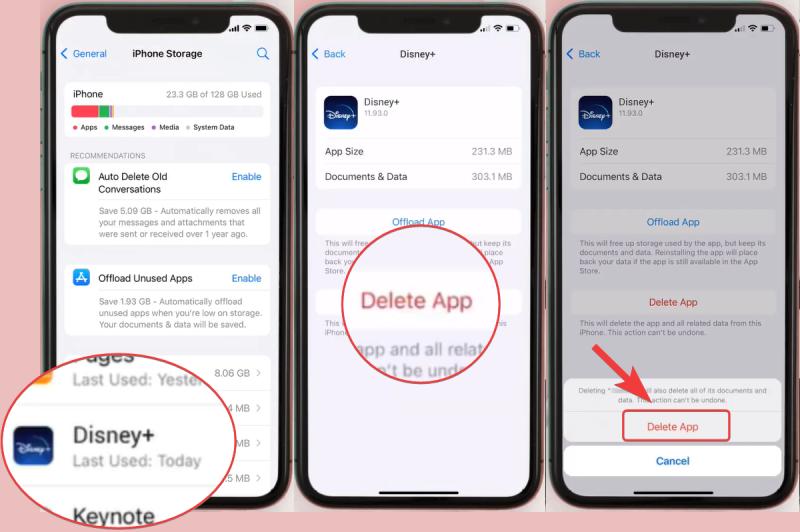 Bonus Tip, Best Program to Watch Movies & TV Shows Offline
Unlike streaming apps with a high internet connection demand, offline players offer more stable playback and normally have error codes or server issues. Blu-ray Player is one of the most efficient media players that support 4K and Dolby Vision playback on Windows and Mac.
Blu-ray Player
Smooth fast forward and backward playback.
Create personalized playlists with different media files.
Screenshot the movie, TV, and shows with one click.
Support 500+ media formats, DVD and Blu-ray.
Part 3. FAQs about Disney+ Error Code 42
What devices can encounter error code 42 on Disney Plus?

Disney+ error code 42 can occur on various devices, including smartphones, tablets, smart TVs, streaming devices (e.g., Firestick, Roku), gaming consoles, and web browsers.

Can a poor internet connection cause the error code 42 on Disney Plus?

A weak or unstable internet connection can lead to Disney errors. Ensure you have a strong internet signal to prevent streaming issues.

Is Disney+ error Code 42 specific to a particular region?

No, error code 42 is not region-specific and can happen in wherever regions you are in.

What is the price of a Disney Plus subscription?

Disney+ offers several subscription plans, including Basic, Premium, and Bundle. The Basic plan costs $7.99 per month, while the Premium plan costs $10.99. Disney Bundle has three monthly prices, $9.99, $12.99, and $19.99.

Can using an outdated device cause error code 42 on Disney Plus?

Yes, using an outdated device or operating system may contribute to error code 42 on Disney+. Ensure that your device and its software are up to date to avoid compatibility issues that may lead to this error.
Conclusion
Disney+ Error Code 42 can disrupt your streaming experience, but with the above six solutions, you can resolve the issue and get back to enjoying your favorite Disney+ content. By addressing potential problems such as internet connectivity, app updates, and cache clearance, you should be able to overcome this error and continue your binge-watching adventures hassle-free. Besides, you can always share these solutions with friends who need help with the Disney+ error.