Blu-ray Ripper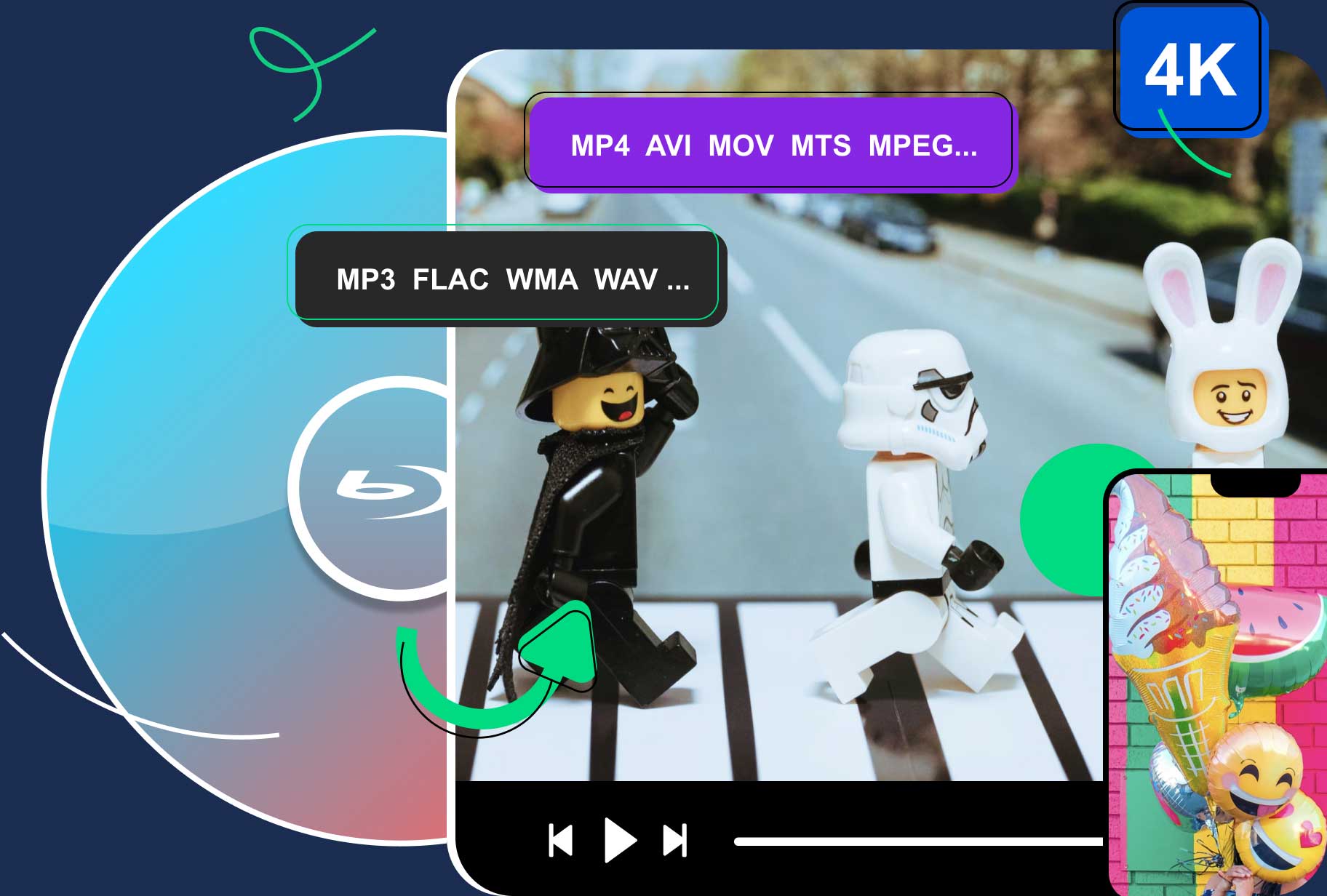 High-Quality Solution for Ripping Blu-ray/DVD/Folder to Any Formats Quickly
Free Download
Free Download
How to Convert Blu-ray to MOV for Lossless Video Quality
The benefits of having physical Blu-ray discs at home are high-definition audiovisual experience, stable quality, and meaningful collections. Those are the advantages you cannot get from streaming services. However, Blu-ray still has shortcomings. It's hard to share the movie with others. Once you lend the disc, you cannot watch the movie then. Meanwhile, it requires a Blu-ray drive or player to watch the movie. But we all want the exciting movies to be within our reach and at our fingertips. Therefore, a Blu-ray ripping tool that converts Blu-ray to MOV is hugely meaningful. Blu-ray Software guarantees you can get lossless MOV videos storing your Blu-ray movies with a few clicks. Besides being easy to play and access, MOV has many other merits. So, buckle up and see what more you can get with the MOV video and how to get one by ripping.

Part 1: Benefits of Converting Blu-ray to MOV
To know what benefits the MOV file can bring, you must first know what MOV is. Initially developed by Apple, MKV is one of the most common video formats like AVI, MP4, and WMV. Mac users must be familiar with this format, for MKV is first associated with the QuickTime media player. Moreover, MOV can store more than regular video and audio files since it supports multimedia tracks. So it also stores video, audio, text, image, 3D files, etc., which makes it an ideal format for Blu-ray conversion.
One of the biggest advantages of the MOV format is that it supports high-quality video. Then, even your 4K Blu-ray movie can be preserved perfectly in this format. If properly ripped, you can get a lossless digital MOV video of your Blu-ray movie. Continue browsing to see how to rip your Blu-ray properly.
Part 2: Convert Blu-ray to MOV Losslessly with Blu-ray Ripper
A Blu-ray drive and Blu-ray Ripper are what you need to get the Blu-ray to MOV ripping done flawlessly. This powerful ripper, recommended by Blu-ray Software, offers several resolutions, including 480P MOV preset and the high-quality 4K MOV preset. Besides, the 3D left/right presets let you effortlessly convert Blu-ray to 3D MOV. If you do not want to change anything about your Blu-rays, there is also the same-as-source preset. All these built-in presets are designed with the best settings, and you do not have to deal with any complex configuration. Such a time-saving and user-friendly ripping tool.
Additionally, due to the high-quality support in MOV, the output video size can be huge. Blu-ray Ripper has taken care of that for you by offering a pre-installed Video Compressor in it. You can use the compressor in Toolbox to reduce your output MOV video size quickly.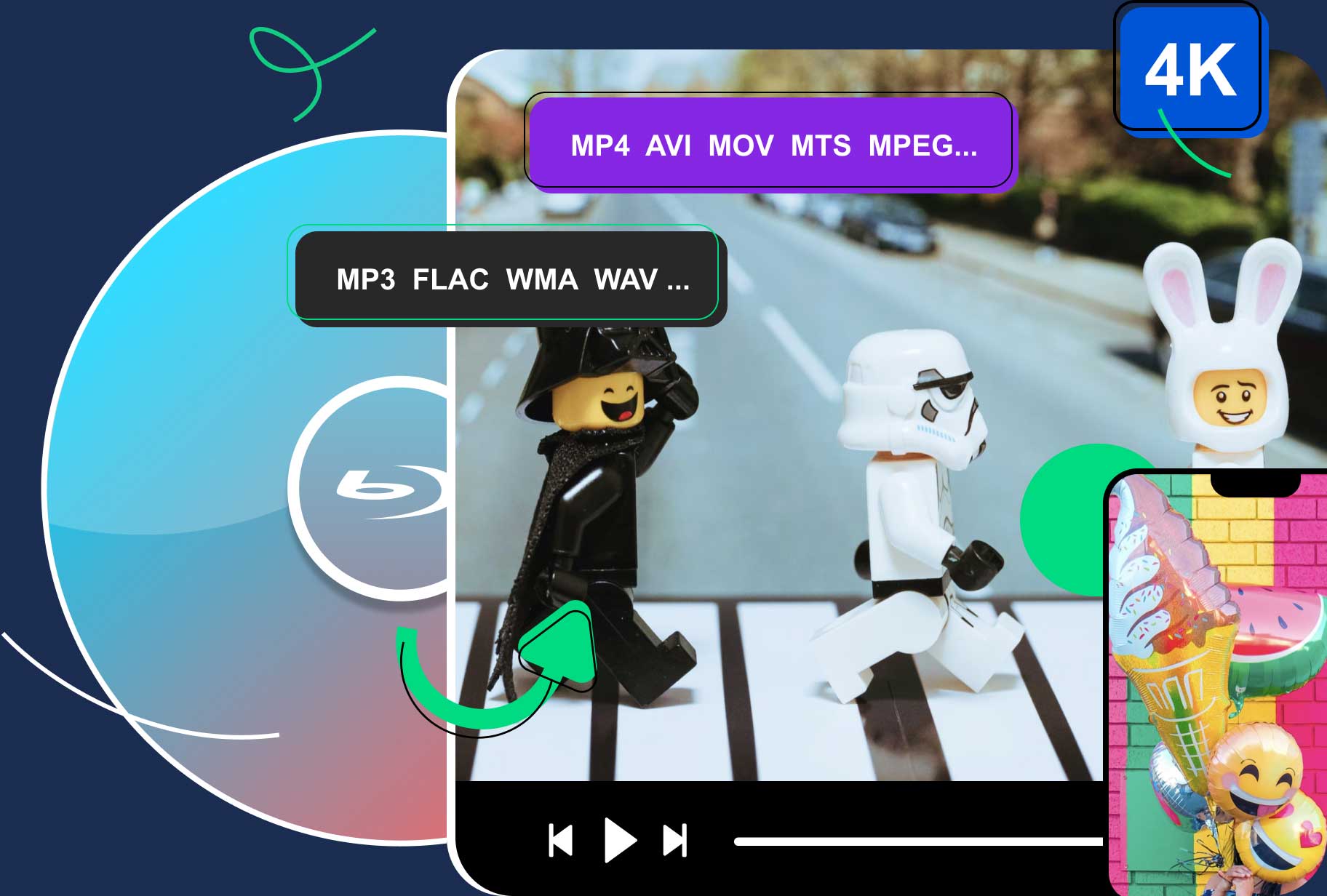 Blu-ray Ripper
Rip Blu-ray to MOV with lossless presets.
Trim off the unwanted parts in your source Blu-ray.
Import a subtitle file and edit the color, font, size, opacity, etc.
Increase the volume of the Blu-ray movie's soundtrack.
Speed up the conversion progress with the Ultrafast Conversion feature.
How to Rip Blu-ray to MOV Losslessly in 4 Steps
Step 1Insert a Blu-ray Disc and Load It in the Ripper
Insert your Blu-ray disc into the drive and connect the latter to your computer. After that, download this Blu-ray to MOV converter for free here. Install and launch the program. Click the Load Blu-ray drop-down option. Then, click the Load Blu-ray Disc button and choose your movie disc. Choose Full Title List in the pop-up and click the OK button.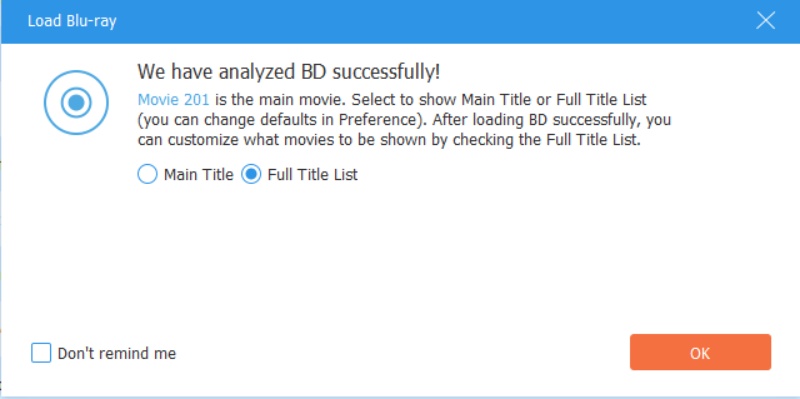 Step 2Choose a MOV Output Preset
You can choose a high-quality output for a lossless Blu-ray to MOV conversion. Click the Output Format button and find MOV in the Video tab. There are different resolutions on the right. You can choose 4K Video or the Same as source.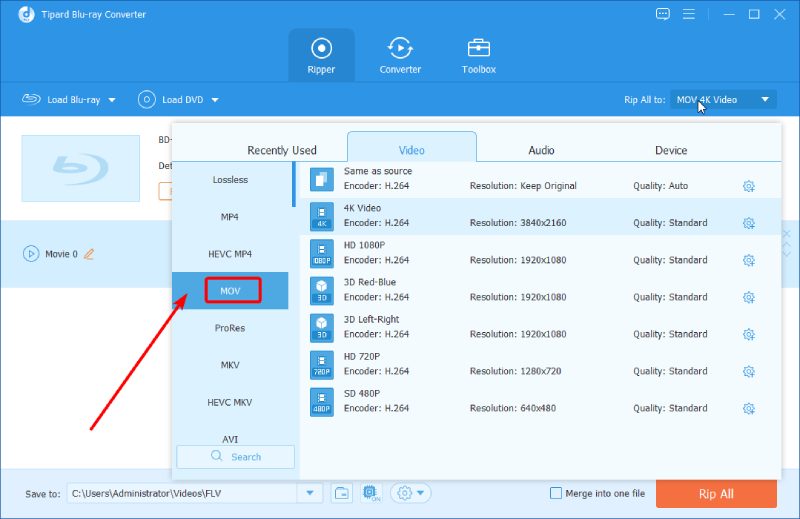 Step 3Set up a Destination Folder
Next, click the down arrow below. Click the Browse and Select Folder button, leading to a pop-up. Find a folder to store your MOV video later and click the Open Folder button to confirm.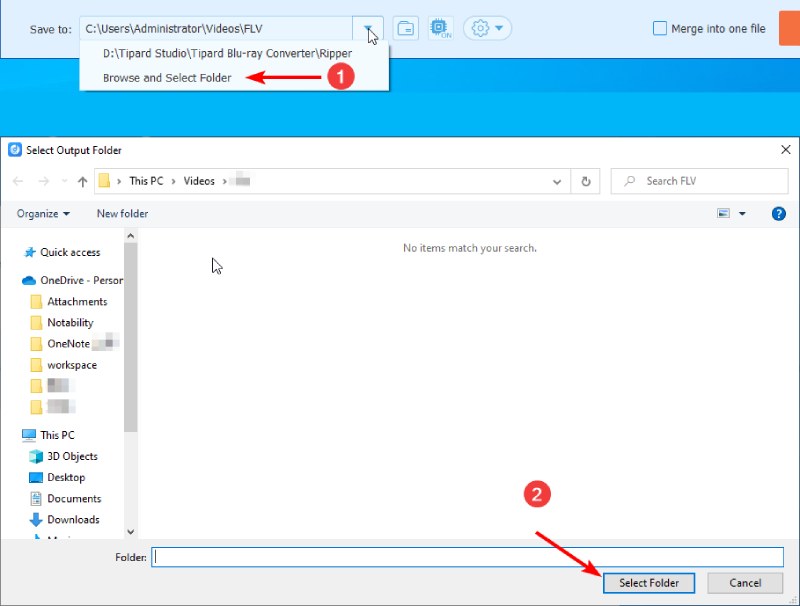 Step 4Rip All to MOV
After that, click the Rip All button to convert your Blu-ray to MOV lossless video. You can see the progress above. Once the conversion ends successfully, your chosen destination folder will pop up, showing the MOV file.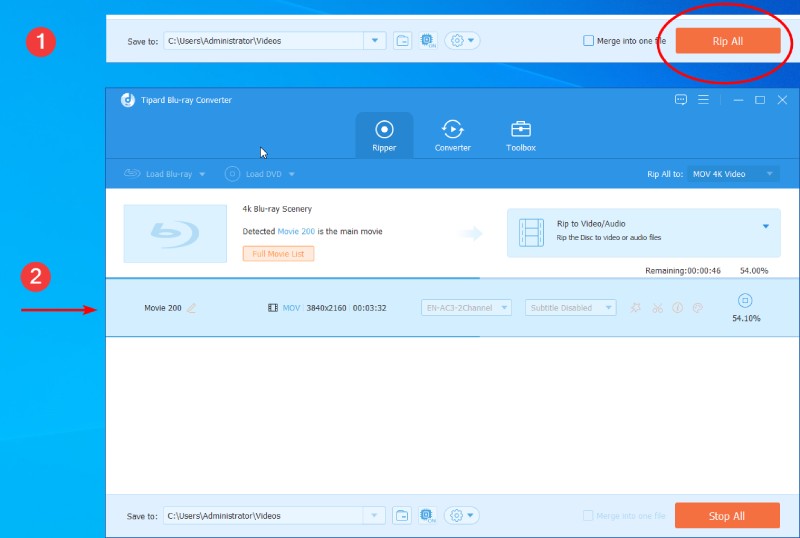 How to Play the Blu-ray MOV Video after Conversion
Once you have ripped the Blu-ray video, you can easily enjoy your MOV file on various devices. MOV is a widely used video format, which means that many media programs are compatible with it. Both Windows and Mac users can utilize default players such as Windows Media Player and QuickTime Player to play MOV videos.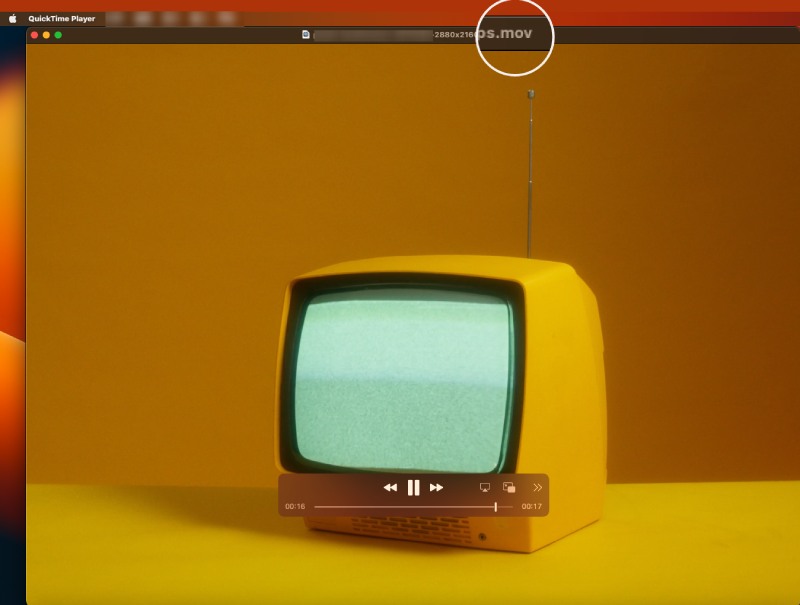 Part 3: FAQs about Blu-ray to MOV
Is MOV only for Apple?

No, it is not. Although MOV is primarily associated with Mac's QuickTime Player, it can be played on Windows and Mac computers now. The default Windows player can also open MOV files and play them with ease.

Is MOV higher quality than MP4?

Yes, it is. Although both use compression, MP4 uses more compression for a smaller size, while MOV supports high-quality videos, and the file size is larger. So, MOV has a better quality than MP4.

How can I watch Blu-ray movies on the computer without a Blu-ray player?

One of the best solutions is to rip your Blu-ray to a MOV video file, which solves the Blu-ray playback problem on the computer once and for all. You get a digital copy in a MOV file that preserves all the information your Blu-ray contains. It is also a high-quality video format, so your watching experience will not be compromised.
Conclusion
To conclude, the above instruction not only gives the detailed steps of converting Blu-ray to MOV lossless video files but also explains what a MOV file is and its benefits. Due to the high-quality feature of MOV, there will be no worries about ripped Blu-ray movies. You can still enjoy the Blu-ray movie with excellent audiovisual quality at home without using the Blu-ray player. Start enjoying your movies today at home by downloading the powerful ripper here.