Blu-ray Ripper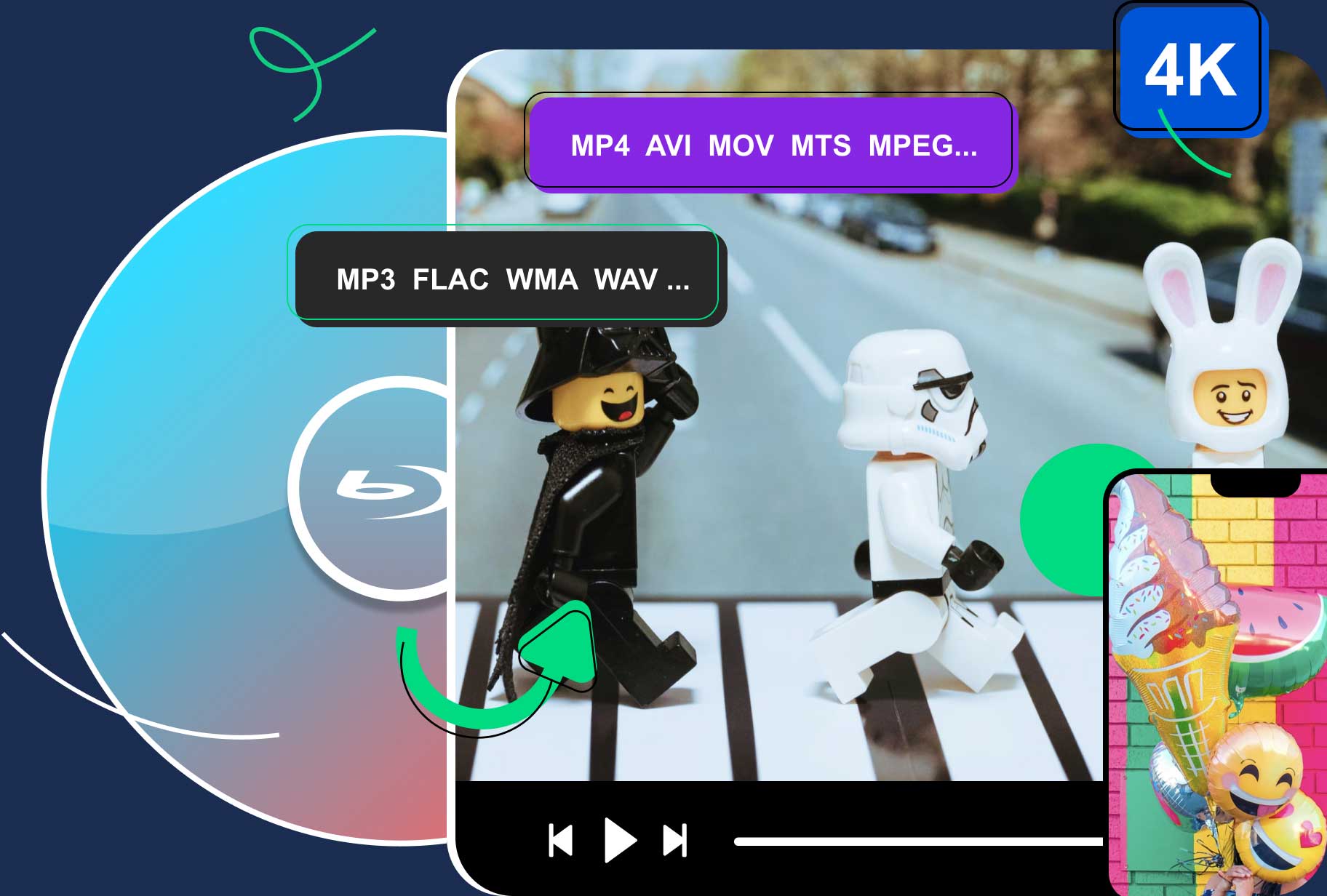 High-Quality Solution for Ripping Blu-ray/DVD/Folder to Any Formats Quickly
Free Download
Free Download
2 Efficient Ways to Rip 3D Blu-ray to SBS MKV
Enjoying 3D Blu-ray movies at home is no longer troublesome once you have the proper devices and suitable tools. By ripping them to SBS videos, you can sit back on your couch, wear the 3D glasses, have some popcorn, and start watching your fabulous 3D movies on the computer. This article will help you remove the limitation of 3D Blu-ray playback and introduce 2 workable methods that can convert your 3D movies to digital while maintaining the 3D feature. Keep moving and follow the detailed guide to rip 3D Blu-ray to SBS MKV video with two methods below.

Part 1: What Is 3D Blu-ray and SBS 3D
You might be familiar with the Blu-ray concept but are still new to what 3D Blu-ray is. Based on its name, you can see that it is still a type of Blu-ray disc with 3D features. Such discs offer stereo frames for stereoscopic 3D viewing on TVs that support 3D. Different TVs might have different compatible 3D glasses. To watch such movies at home, you must have a 3D Blu-ray player and an HDMI cable to connect the play to your 3D TV. Besides, you will also need compatible 3D glasses. It is a complex procedure with so many conditions. A better way to solve this is to rip 3D Blu-ray to SBS. SBS 3D is short for side-by-side 3D. Most people would choose this form to show 3D content on TV. A full frame in SBS 3D is split into two halves, one for the left eye and the other for the right eye. Your 3D TV will show these two halves one after the other, in sync with the 3D glasses, and creates a 3D effect. To view SBS 3D, you must wear professional 3D glasses and have a 3D display. But the conditions are less strict than viewing the raw 3D Blu-ray on TV. Hence, move on to check how to rip your 3D movies to SBS 3D.

Part 2: How to Rip 3D Blu-ray to SBS MKV [Windows & Mac]
Before starting with the exact steps, there are some preparations for you. For example, you need a Blu-ray drive on your computer to read your 3D Blu-ray discs. Besides, to preserve the complete original data like subtitles and audio tracks, the SBS MKV format is recommended for your 3D ripping. Meanwhile, you can check the highlights of these two methods below before choosing which one to rip your 3D Blu-ray to SBS MKV.
Blu-ray Ripper | Blu-ray Software
MakeMKV
Supported OS
Windows 11, 10, 8.1, 8, and 7
Mac OS X 10.12 or above
Windows XP or later, x86 or x64
Mac OS X 10.7 or later
Output Format
500+ formats (for 3D video, you can get MP4, MKV, TS, AVI, and FLV formats)
MKV only
Blu-ray Editing Feature
Crop, Trim, Rotate, Add Filter & Watermark
×
Audio & Subtitle Import
√
×
Preview
√
×
1. Blu-ray Ripper | Blu-ray Software
For those who prefer simple operations, Blu-ray Software recommends Blu-ray Ripper. This program can rip 3D Blu-ray to SBS videos in many formats. Meanwhile, you can also edit the videos from your 3D Blu-ray. For example, if you hate the opening from the Blu-ray, you can quickly cut it off in this ripper with the trimming tool. Furthermore, when ripping for SBS 3D videos, this ripping tool allows you to adjust the parameters like bitrate, frame rate, resolution, etc. You can upscale your final 3D videos to 1080P HD resolution.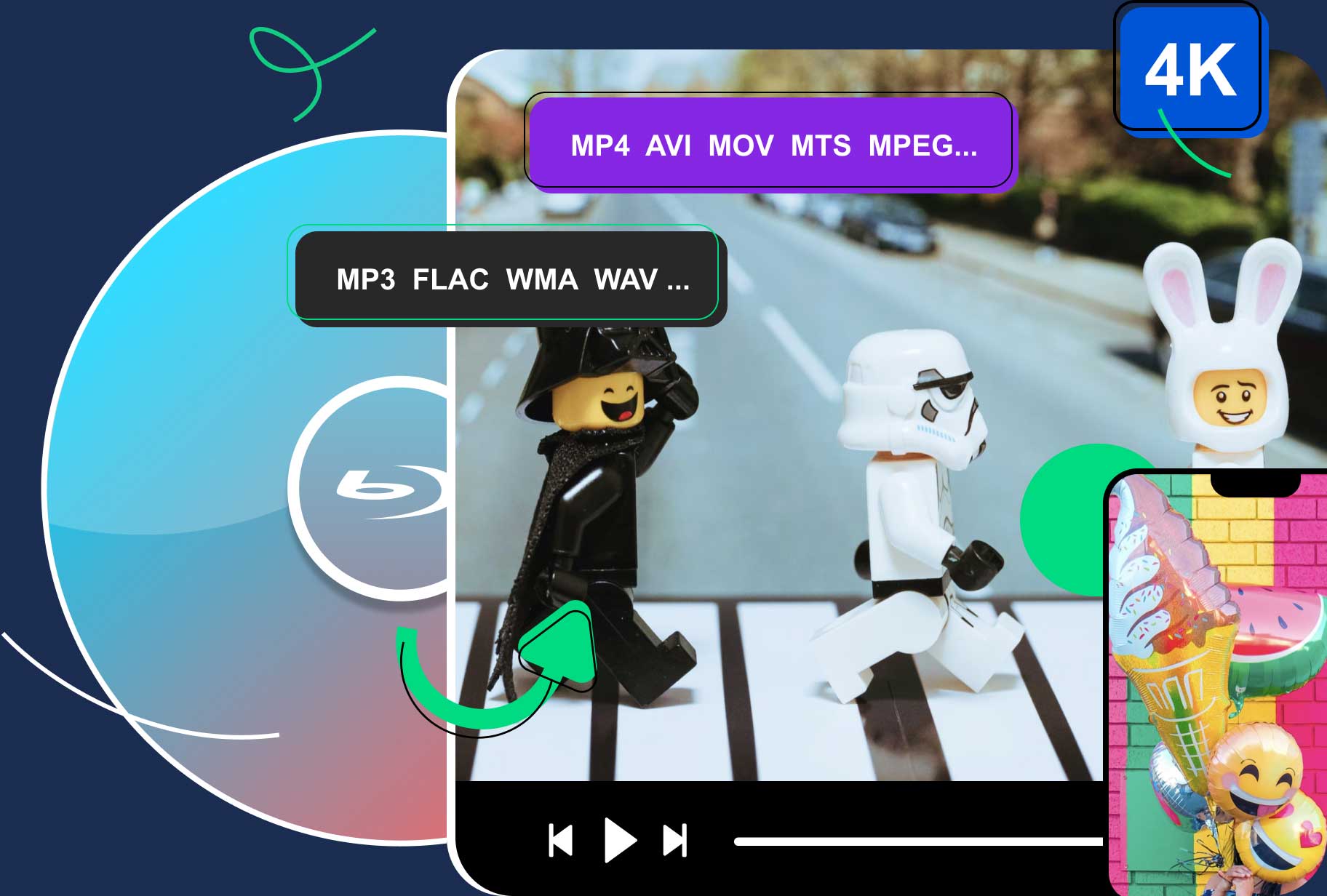 Blu-ray Ripper
Choose from four different 3D split-screen methods.
Convert 3D Blu-ray to digital with 1:1 content.
Enhance videos before ripping them into digital.
Enable users to replace old audio tracks and subtitles.
How to rip 3D Blu-ray to SBS MKV with Blu-ray Ripper:
Step 1Launch the ripper after downloading and installing it. Connect your drive to the computer and choose the Load Blu-ray Disc option in the ripper. Once it loads your 3D Blu-ray, you can edit, cut, replace audio, or add subtitle files for your 3D video.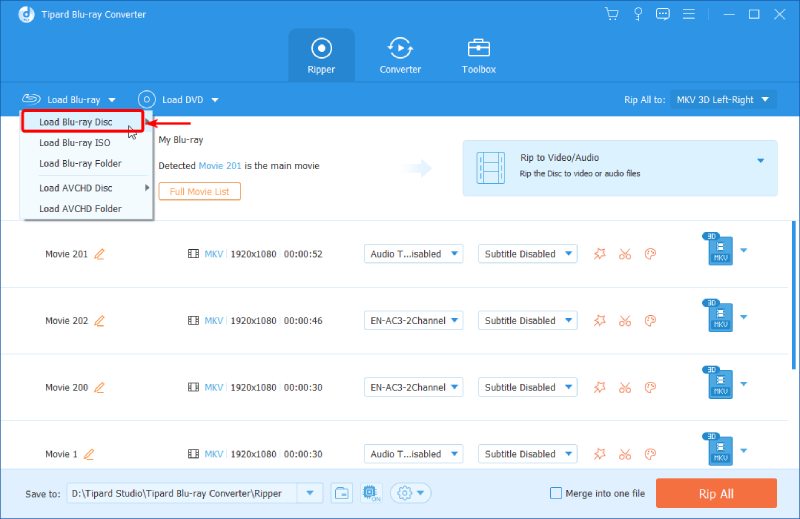 Step 2Next, choose 3D MKV format from the Rip All to dropdown option. Or, you can set up different output formats for videos separately. Then, choose a folder to store the final SBS 3D videos. After that, you can click the Rip All button nearby to rip your 3D Blu-ray to SBS MKV.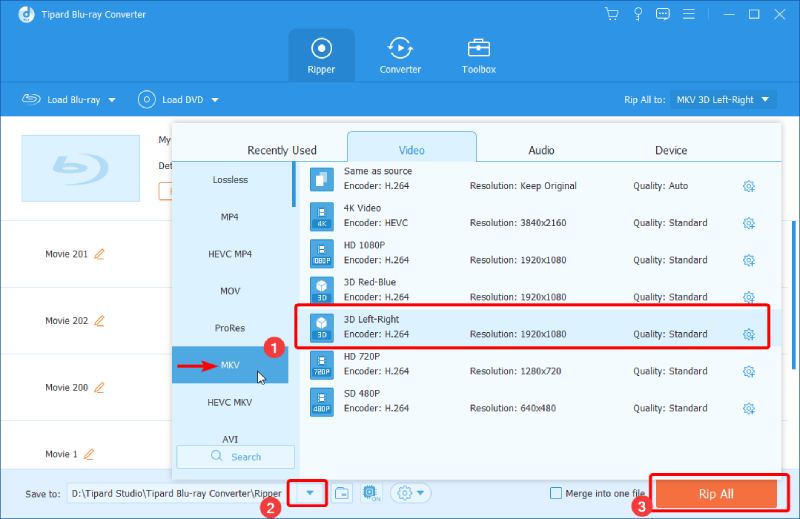 2. MakeMKV
MakeMKV is a popular and helpful ripping tool on both Windows and Mac. This software occupies only a little of your disk space and charges nothing. The free beta version has run for years, and you can always reinstall it to get a new 30-day free trial when the trial expires. It is also a stable tool for 3D Blu-ray ripping. There is no crash and no errors. The only downside of this 3D Blu-ray ripping software is that the output format is not diverse with one MKV option. There are few editing or advanced options. Moreover, Mac users must adjust gatekeeper options to install this ripper successfully because Apple does not sign MakeMKV.
How to rip 3D Blu-ray to SBS MKV with MakeMKV:
Step 1Get a free download of MakeMKV from its official website. Connect the Blu-ray drive to your computer and launch the MakeMKV on your computer. If it fails to detect your disc, click the Open Files button to import your 3D Blu-ray disc manually.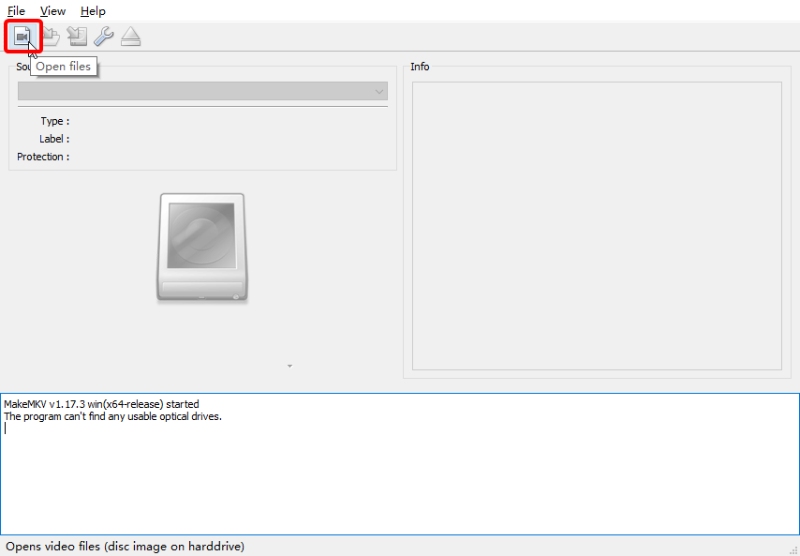 Step 2You can click the Preferences button and find the Protection tab. Tick the Always Create BD+ Dumps option, which enables MakeMKV to help remove some Blu-ray disc protections. Click the OK button to confirm the change.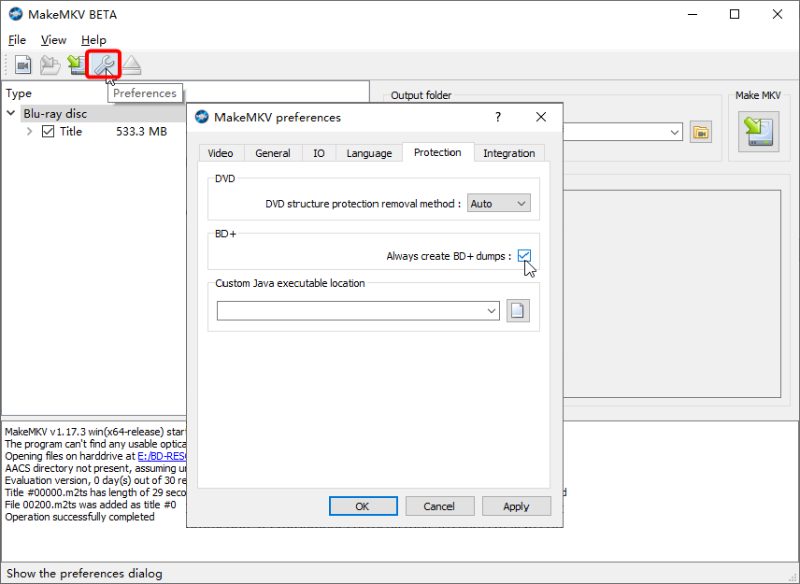 Step 3Make sure you have ticked the 3D MVC track for ripping. Then, choose a destination place by clicking the Set Output Folder button and browse for a folder on your computer. Then, click the Make MKV icon to start ripping the 3D Blu-ray.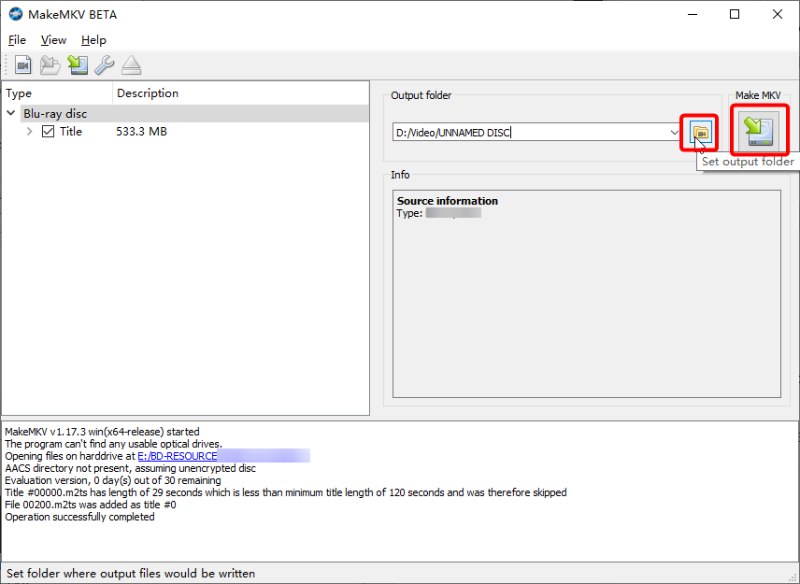 Part 3: FAQs about Ripping 3D Blu-ray to SBS
Can Handbrake rip 3D Blu-ray?

No, it cannot. But you can use Handbrake to rip other Blu-ray videos or movies.

Can VLC play SBS 3D videos?

Yes, it can, but it requires some extra adjustments. You must enable the Anaglyph 3D option from the Effects and Filters tool.

What format are 3D Blu-rays?

3D Blu-ray uses Multiview Video Coding (MVC). This is a compression extension of the H.264/AVC standard. Other regular Blu-ray discs often use this standard.
Conclusion
In a nutshell, the two methods above can help you successfully achieve 3D Blu-ray ripping and get an SBS MKV video. However, if you want more output options and more SBS formats than MKV, the Blu-ray Ripper is more suitable for you. You can download it for free and have a go yourself to rip some of your 3D Blu-rays and get digital copies.