Blu-ray Ripper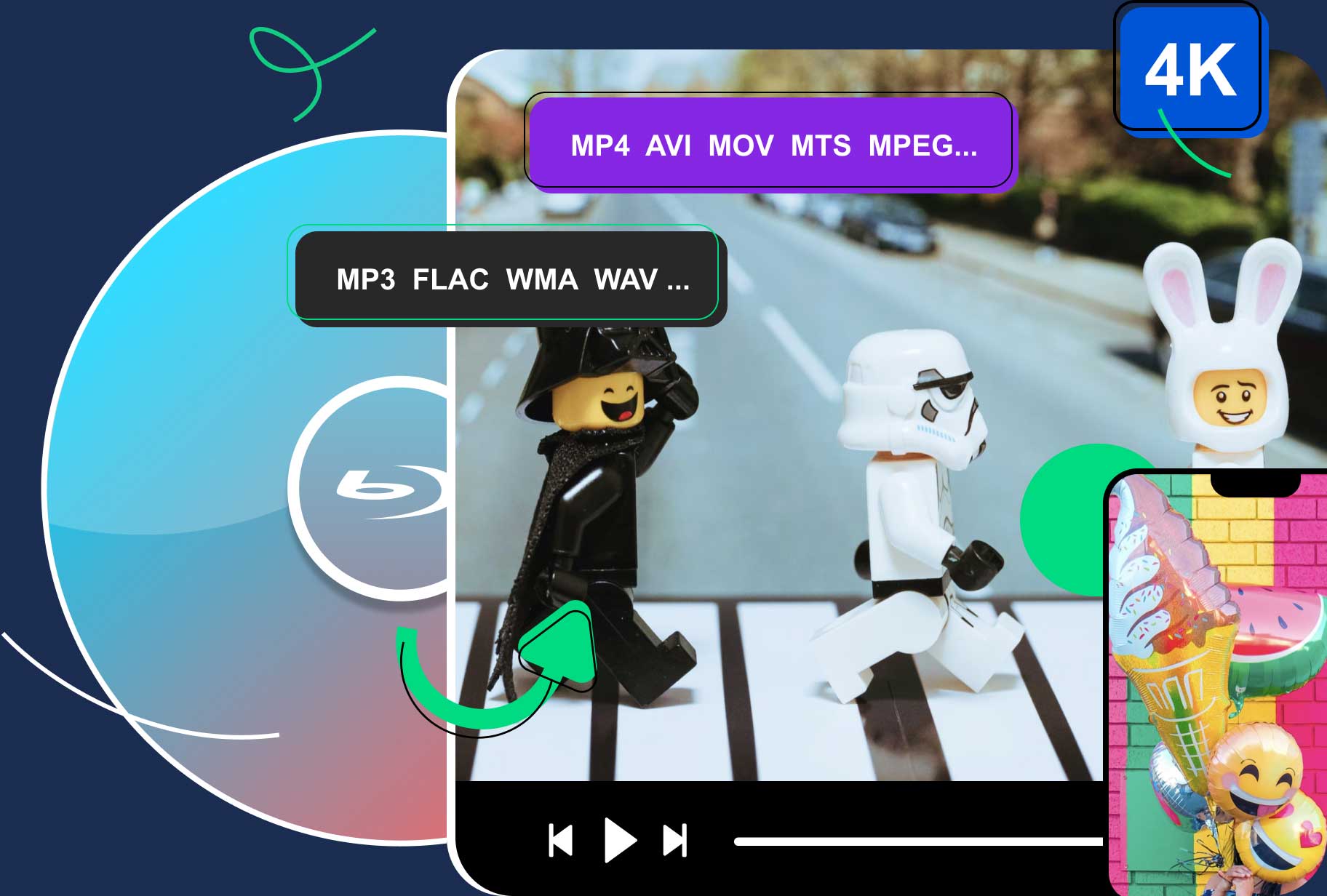 High-Quality Solution for Ripping Blu-ray/DVD/Folder to Any Formats Quickly
Free Download
Free Download
What Is a BDMV File and How to Play It
Digital videos come in multiple diverse formats. Apart from the common industry standard, MP4, there are many other video formats, and BDMV is among them. It might sound unfamiliar to most people. But you might have seen it before if you collect Blu-rays. Sometimes, it is confusing to distinguish between a Blu-ray disc and a BDMV file. Therefore, this article will explain whether these two are the same, their differences, and, most importantly, how to play the BDMV file on a computer.

Part 1. BDMV File (What Is It and the Relevant Files)
In short, the BDMV file is a common file used by a Blu-ray disc to show the video content in the Blu-ray directory. If you play a Blu-ray disc on your computer, you will see different types of files with the BDMV extension. Since it is related to Blu-ray, it is also called the Blu-ray disc movie information file sometimes.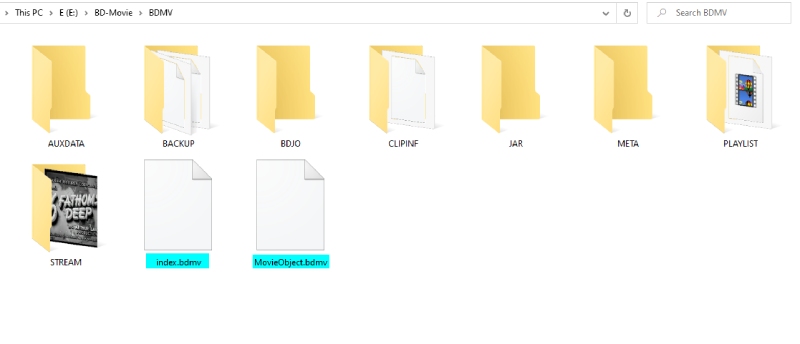 As shown in the above picture, there are index.bdmv and MovieObject.bdmv files. The data in the first file, index.bdmv, is about the content of the BDMV directory. MovieObject.bmdv file, as its name shows, describes movie objects in the BDMV directory. Apart from these two files, there is also sound.bdmv file, which is an optional file related to sounds.
BDMV vs. BDAV
BDMV is not the only file type used by Blu-ray. There is also BDAV, which stands for Blu-ray Disc audio video. BDAV is a file container that often comes in a .m2ts file extension. Usually, you can see such files inside the Stream folder under the BDMV directory of a Blu-ray disc.
The biggest difference between these two, BDMV and BDAV, is that BDAV movie does not have a playback menu, and its structure is simpler. On the contrary, BDMV is more complex, containing subtitles and language tracks.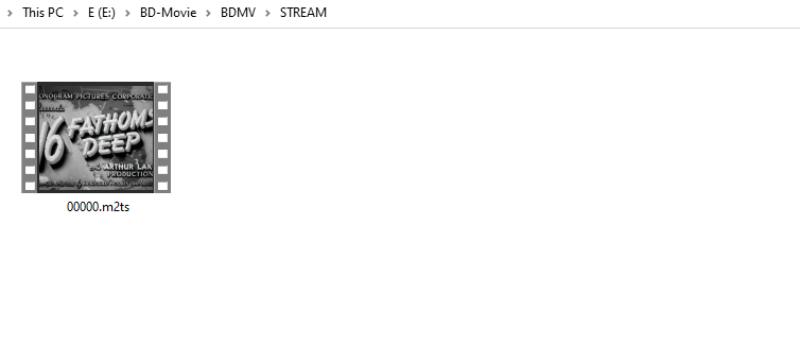 Part 2. 3 Ways of Playing BDMV Files on a Computer
You've seen what BDMV file is. Another important issue is how to open BDMV files and play them on your computer. Fortunately, many BDMV players support such files. Besides, you can also convert BDMV to other digital formats (MP4, MKV, AVI, etc.) and play the file easily on any device, not just on the computer. Select the one you prefer and follow the steps below.
Rip BDMV to More Compatible Formats and Play on the Computer
Blu-ray Ripper, recommended by Blu-ray Software, is a ripping tool that can convert Blu-ray to multiple digital formats. Hence, you can convert BDMV to MKV, MP4, AVI, MP3, etc. By converting with this ripping tool, you can play the BDMV file on any device or share it on any platform.
Besides, if you want to do professional editing to the BDMV video, you can convert BDMV to MP4 in this ripper, for MP4 is acceptable for all editors. Alternatively, you can achieve simple editing inside this ripper quickly. You can crop, trim, and rotate the video.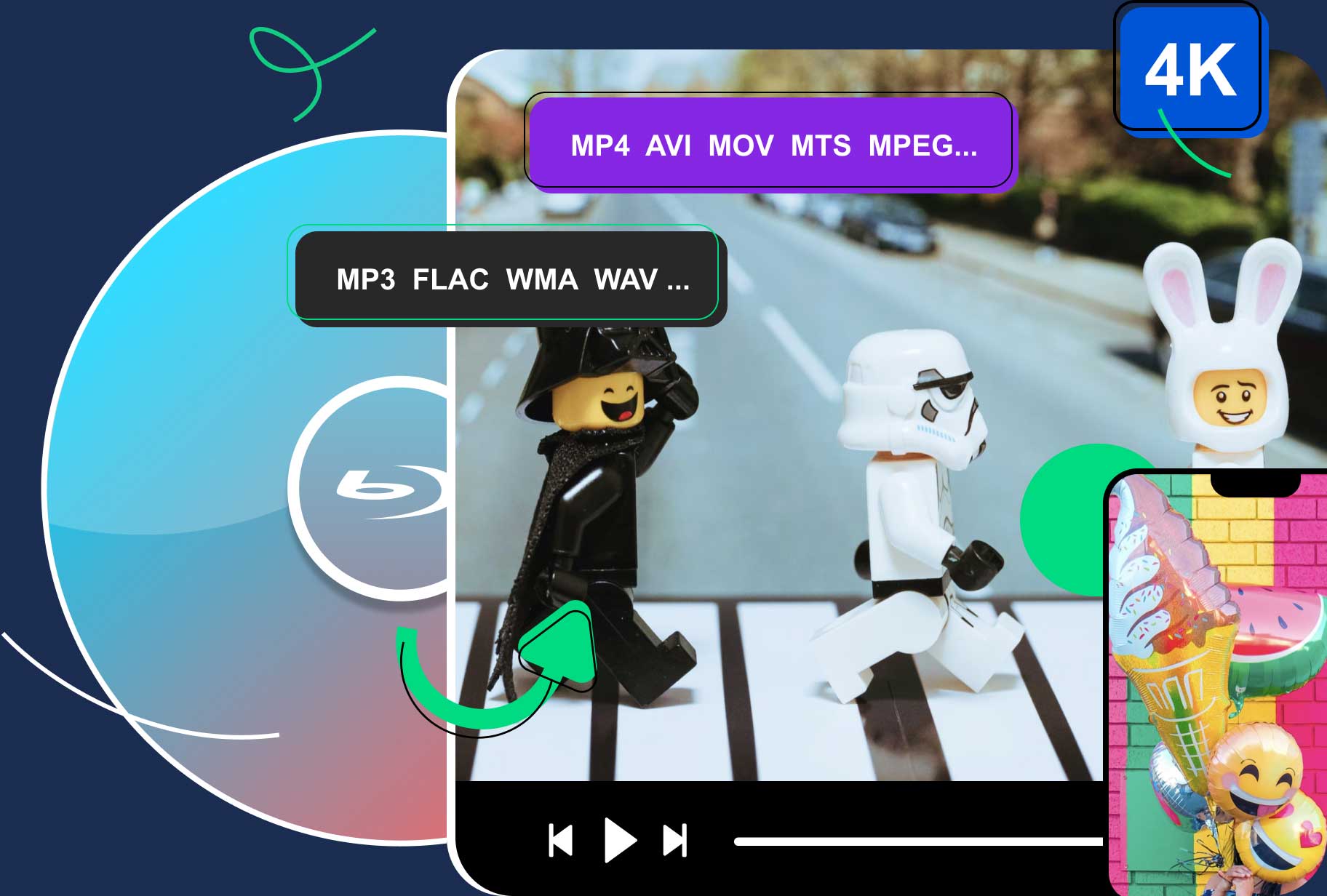 Blu-ray Ripper
Converts BDMV to over 500 digital formats.
Support both BDAV and BDMV videos.
Rip the whole BDMV folder into one file with a complete structure.
Preview all tracks in the BDMV file effortlessly.
How to Convert BDMV File to Play Using Blu-ray Ripper
Step 1Download this ripper for free via the buttons above. If your BDMV file is from the disc, insert the disc into the drive. Then, launch the ripper. Depending on the BDMV source, there are two ways to load it.
• Click the Load Blu-ray Folder button and import your folder with the BDMV file.
• Or click the Load Blu-ray Disc button to choose your Blu-ray.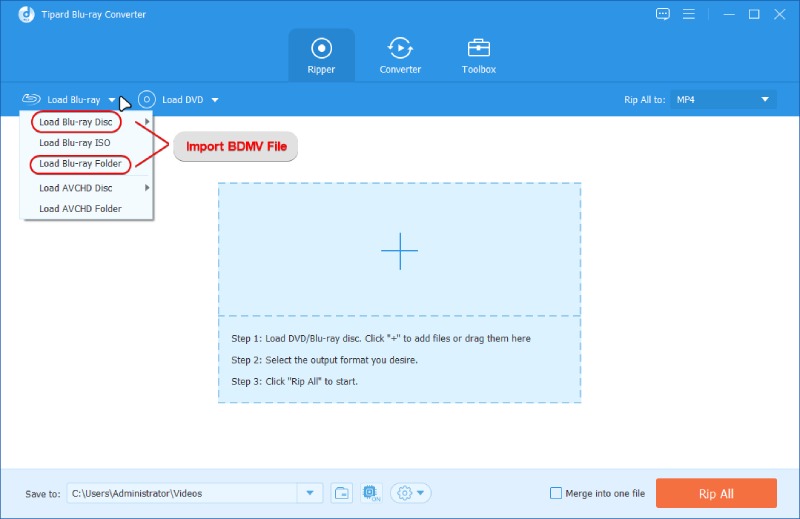 Step 2The ripper will load the BDMV file quickly. Next, click the Play button to preview all the video tracks. If you do not want a specific track, click the Remove button to delete it.

Step 3Choose an output format from the Rip All to dropdown list. If you want to preserve the original Blu-ray resolution, you can choose the lossless output preset to rip the BDMV.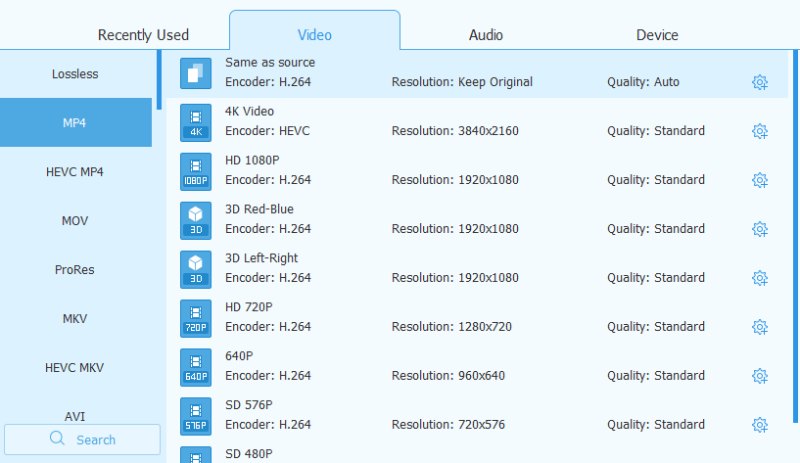 Step 4Afterward, select a folder as the destination by clicking the Save to dropdown button. Click the checkbox before 'Merge into one file.' Next, click the Rip All button to convert the BDMV file to digital video for sharing or playing.

Direct Ways to Play BDMV Files on the Computer
Here are two alternative solutions for those who do not want to convert BDMV files.
VLC
Supporting Windows, Mac, and Linux, the VLC player can be your trustworthy BDMV player on any computer. VLC plays Blu-ray, DVD, and various media files, as a versatile player. Moreover, you can use VLC as a video/disc converter.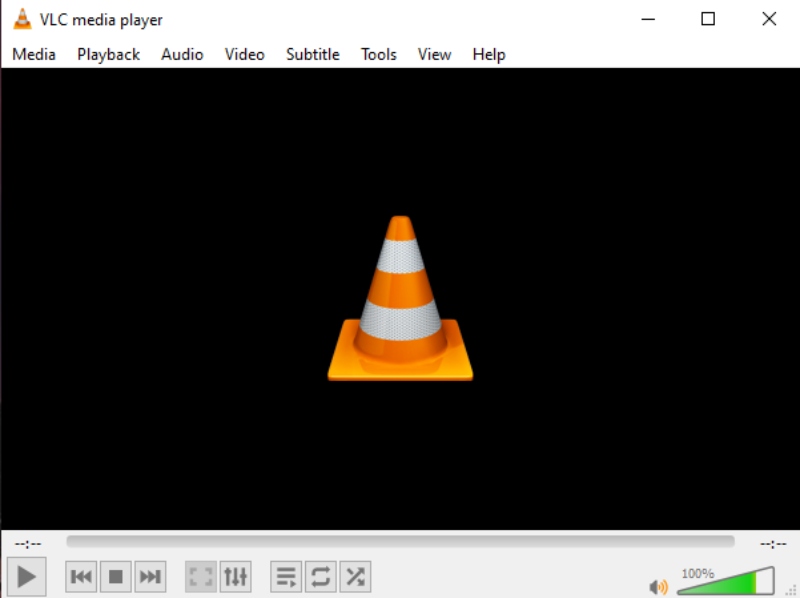 How to Open BDMV Folder in VLC
Step 1VLC is a free program. You can download it from its official website (https://www.videolan.org/vlc/). After installing, launch it and insert your Blu-ray disc or prepare the BDMV folder.
Step 2A quick way to open BDMV in VLC is to drag the folder and drop it into the VLC window. Alternatively, you can click the Open Folder button to load BDMV files in VLC.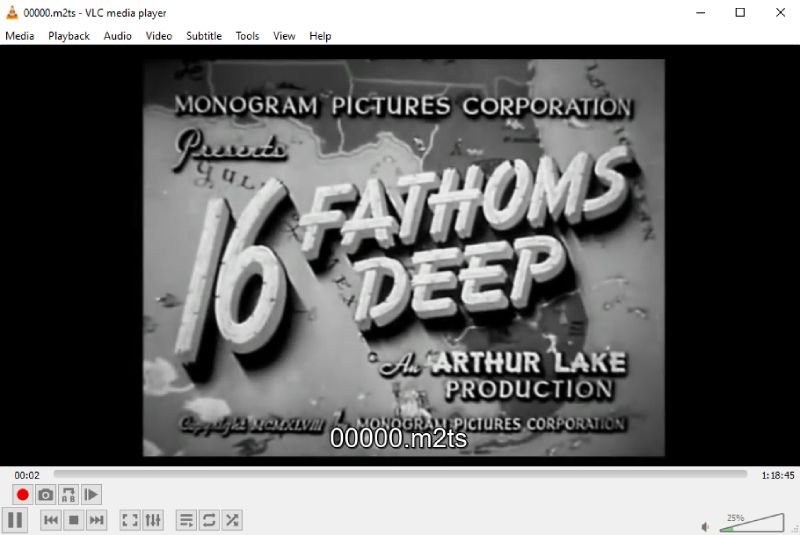 Blu-ray Player
VLC is not the only option you have for a decent BDMV player. Blu-ray Software also finds another powerful player, Blu-ray Player, that is good at playing all media files, including BDMV and BDAV videos. It does not have too many fancy features, so you can quickly get the hang of it and plays any video you want. The explicit hotkeys also allow you to control the playback effortlessly.
Blu-ray Player
Start playing the video from where you left.
Move forward or backward smoothly when playing media files.
Create a customized playlist for all BDMV files.
Take a screenshot of the video in JPEG, PNG, and BMP formats.
How to Play BDMV in Blu-ray Player
Step 1Download this player for free by clicking the buttons above. Install and launch the player.
Step 2Click the Open Disc button. Then, double-click the Open Folder button to import the BDMV folder. The player will automatically load and play the file.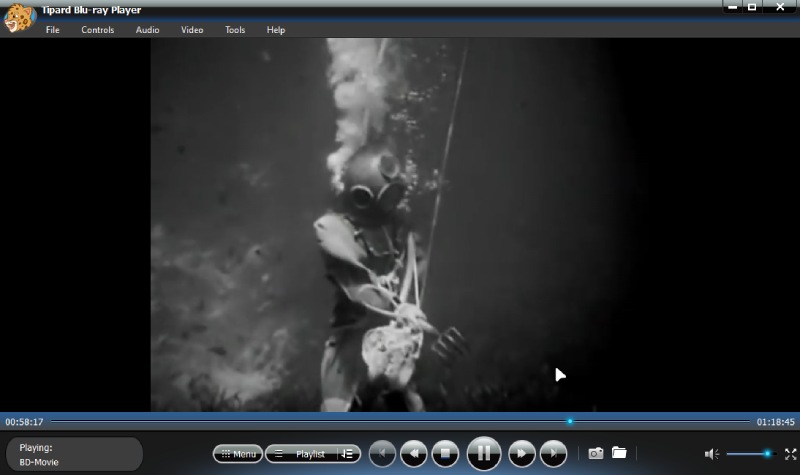 Part 3. FAQs about BDMV
Can Windows Media Player open BDMV files?

No, it cannot. Windows Media Player does not purchase a certain license to play Blu-ray, and it does not support BDMV files either.

Can Plex play BDMV?

No, it can't. According to the Plex official website, none of the Plex apps support playing ISO, IMG, VIDEO_TS, and BDMV files.

Can Mac burn BDMV?

Yes, it can. If there is an existing BDMV folder on the Mac, you can download MakeMKV, which is free, to burn BDMV to a playable Blu-ray and play the video with a Blu-ray player.
Conclusion
BDMV is a file format used by Blu-ray discs, and it differs from BDAV in menu support. Moreover, from what have described above, you can see how easy it is to open BDMV files with two BDMV players and one powerful converter. Play the BDMV file with lossless quality starting from here.