Blu-ray Ripper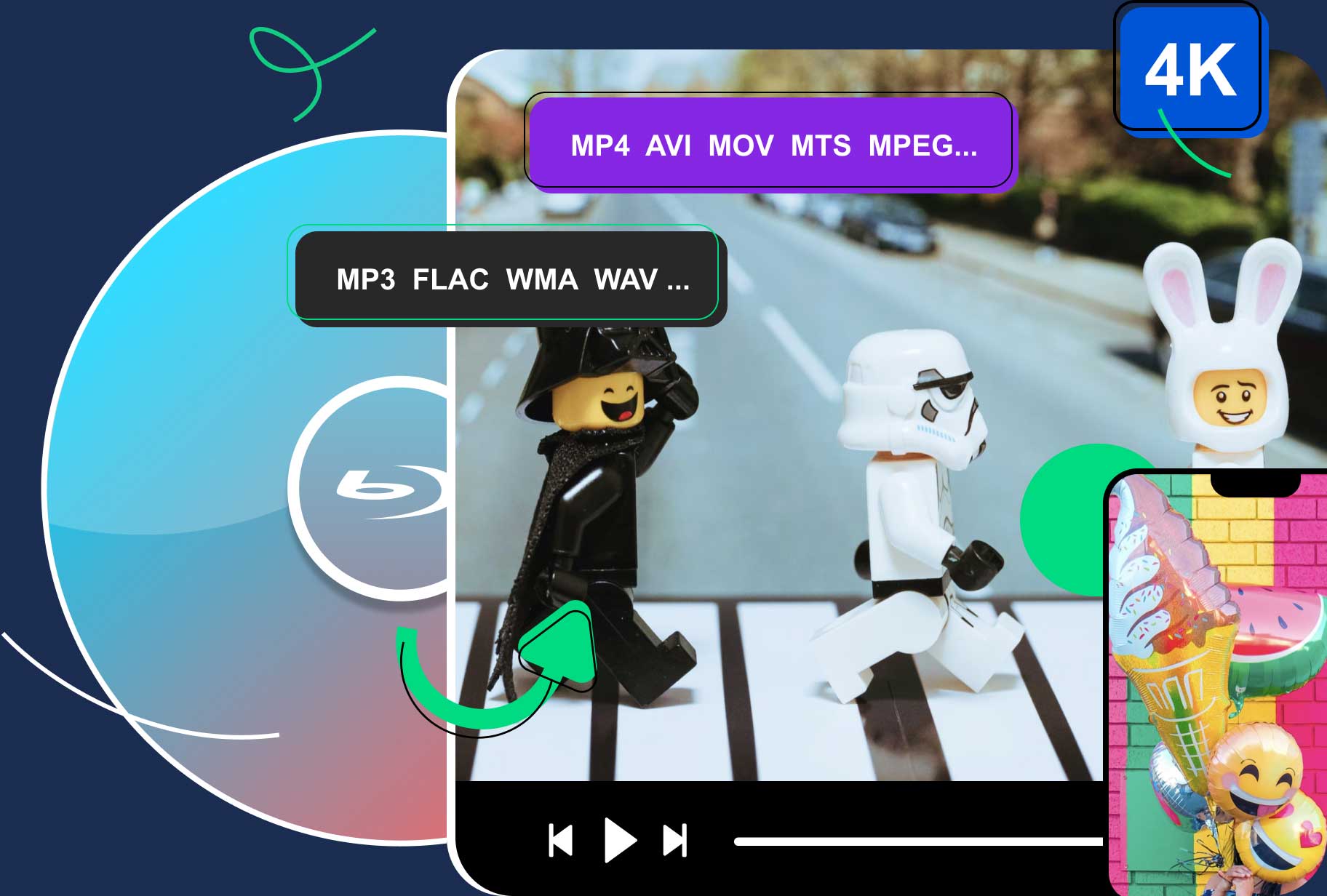 High-Quality Solution for Ripping Blu-ray/DVD/Folder to Any Formats Quickly
Free Download
Free Download
Everything You Need to Know about Xbox on 4K
Currently, the highest quality resolution that most TVs can display is 4K. It is a popular choice among consumers, and as more people buy 4K TVs, some game consoles are also being upgraded to support this resolution. Xbox is a well-beloved video gaming brand by many game enthusiasts. Each time a new version of Xbox comes out, the question of whether my Xbox supports 4K has always been asked. After all, who does not like playing games on a gaming console with 4K capabilities? If you have similar doubts about Xbox, read the passage carefully and find out whether your gaming console can play 4K. And if not, the ultimate solution to watch 4K on Xbox without the disc drive is also provided.

Part 1. Do All Xbox Models Support 4K
Not all Xbox models support 4K. Up to now, Xbox has evolved into four generations, and the third and fourth generations are mostly used by game players.
Among them, there are four Xbox models that can stream video and play games in 4K resolution, including the Xbox One S and Xbox One X models of the third generation and Xbox Series S and Xbox Series X of the fourth generation. Notably, the original Xbox One model does not support 4K. (Does Xbox 360 play Blu-ray?)
By far, you have known not all Xbox can support 4K, guess you may be interested in Xbox with the most advanced technology, so the next part will introduce you to the latest model, Xbox Series X, and knowledge about Xbox Series X 4K.
Part 2. Xbox Series X 4k Upscaling
Although the above four models can support 4K, there are some differences. Xbox One X and Xbox Series X are models to be equipped with native 4K, and Xbox One S and Xbox Series S can't display at native 4K.
On Xbox One X and Xbox Series X, original content in 4K will be displayed in its original resolution, while other content, like games made for 1080p will get upscaled to fit the 4K resolution.
Games on Xbox One S and Xbox Series S can only be upscaled to fit 4K. Although upscaled 4K is usually smoother and more detailed than native 720p or 1080p, it is not as clear and detailed as native 4K.
If you want to play 4K on your Xbox Series X, you can follow these steps:
Ensure the devices: Xbox Series X, HDMI cable, and TV that support HDMI 2.1.
Step 1Press the Xbox button to open the menu.
Step 2Navigate to System, choose Settings, and next navigate General, and finally select TV & display options.
Step 3Under Display, select Resolution to 4K UHD.
The above presents how to display 4K video on TV. If your TV doesn't support 4K, you can purchase a monitor to display 4K videos or play games. The next part recommends a 4K monitor we evaluated most, and you can be free to make a purchase.
Part 3. Top Xbox 4K Monitor to Watch 4K UHD
The best 4K monitor to watch 4K UHD for Xbox we recommend is the Samsung Odyssey Neo G8 S32BG852. It supports various functions, including watching movies, gaming, and browsing the web. This monitor can deliver excellent picture quality due to its Mini LED backlighting technology.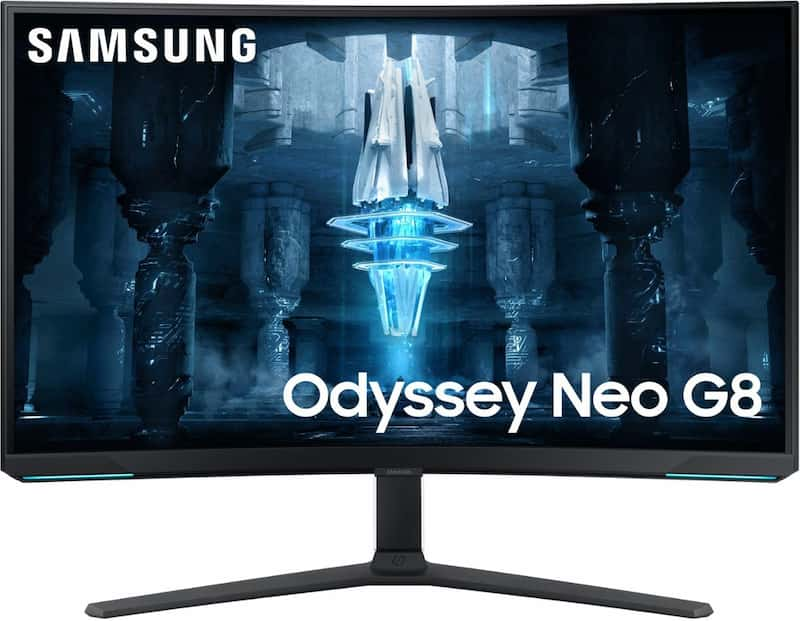 Features:
4K: 3840 x 2160, offering lifelike images and graphics.
Mid-size option, good for home office and gaming in small paces.
240 Hz in refresh rate, ideal for high graphic video games.
1 millisecond in response time, which is great for 4K movies with HDR.
This monitor is ideal for competitive gaming in Xbox with its 4K solution. At the same time, its refresh rate is incredibly fast at 240Hz, and it has smooth motion handling. If a high refresh rate is not necessary for you, the Samsung Odyssey Neo G7 S32BG75 can be selected because it tends to cost less with a lower 165Hz refresh rate but with similar overall performance.
With a 4K monitor, you can watch different video formats of Xbox of the third and fourth generation, including 3GP, AVI, MKV, MOV, and WMV. But if you do not have a disc drive, what would you do? If you have a similar question, keep reading and learn how to watch a 4K Xbox video if a disc drive is not acquired.
Part 4. Ultimate Solution to Watch 4K Xbox Without the Disc Drive
Xbox supports many video formats, such as AVI, WMV, MP4, MOV, MKV, MPEG, FLV, 3GP, ASF, and VOB. If there is no disc drive on your Xbox, you can use a ripper such as Blu-ray Ripper from Bu-ray Software to convert your Blu-ray disc into digital formats which Xbox can support, including 4K MP4, 4K MOV, 4K WMV, 4K AVI, etc., and then you can playback 4K Xbox videos.
Blu-ray Ripper is a powerful format converter with strong technology. It can rip movies from 4K Blu-rays with high quality and offers over 500 output presets for video. The video formats supported by Xbox are totally covered by formats that Blu-ray Ripper can convert. You can easily choose this tool to solve the problem of the lack of disc drive.
Here are steps you can follow:
Step 1Free download Blu-ray ripper from Blu-ray Software.
Step 2Rip the disc into digital files such as AVI, MOV or MP4.
Click + button, or directly drag or drop your files to the main interface.
Click the triangle icon on the right side, to select the video format Xbox supports.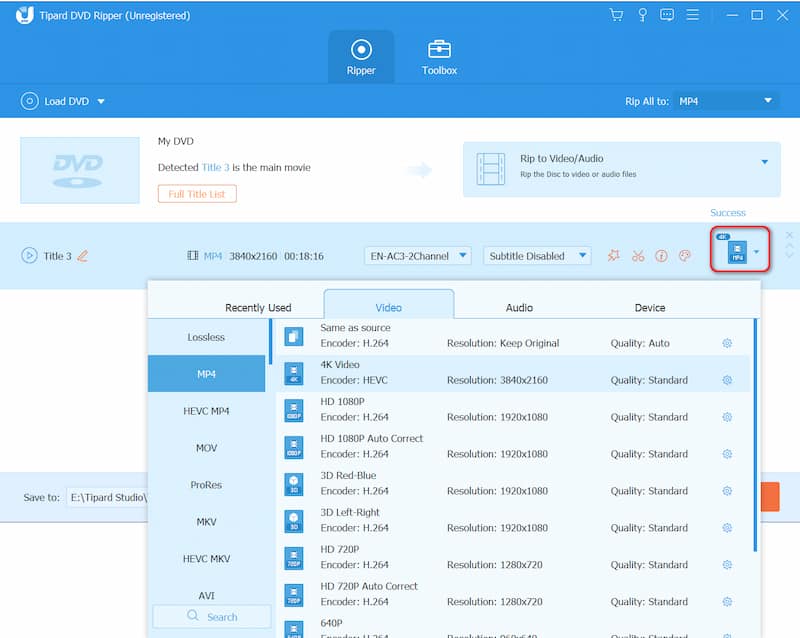 Click Rip, and then you can get the video format you want in several seconds.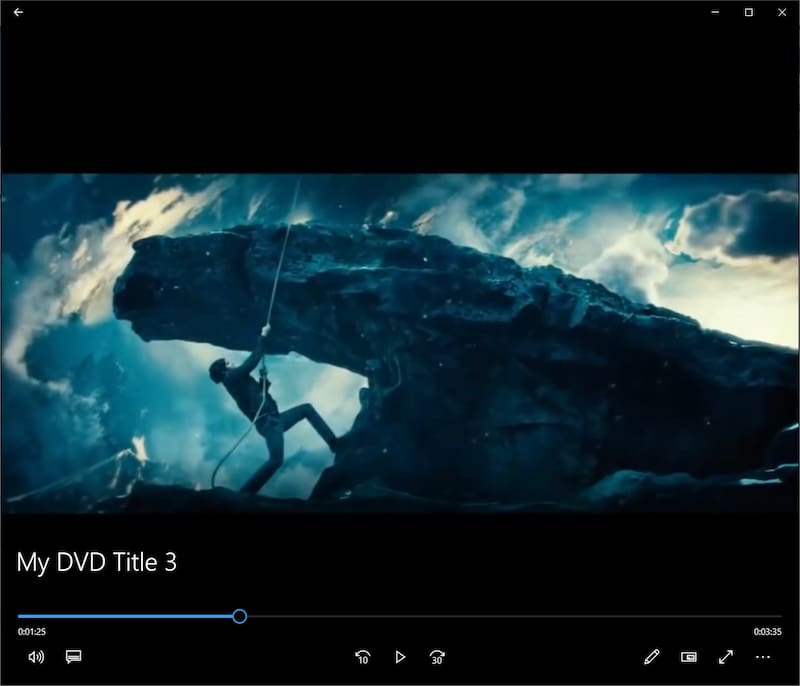 Step 3Connect the Xbox and the monitor with an HDMI, and configure the monitor.
Press the Xbox button on the controller and swipe right to locate Profile & System. Select Settings to go to General on the left of the screen. Select TV & display options. Then you can choose the Resolution.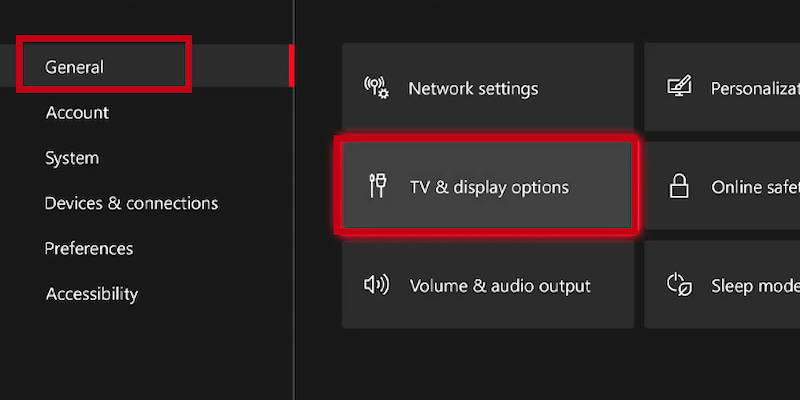 Step 4Upload digital files to Xbox.
Press the Xbox button on the controller to open the guide. Go to Profile & system, click Settings, locate, and then choose Backup & transfer. Then you can choose a different transfer to upload your digital files.
By following the above steps of ripping, you can rip 4K Blu-ray, and get videos matched with your Xbox and finally, you can watch 4K Xbox videos.
Part 5. FAQs about Xbox Playing 4K
How many versions of Xbox are there?

Up to now, Xbox has four generations. The first generation is Xbox, and the second generation is Xbox 360. The third generation includes Xbox One, Xbox One S, and Xbox One X. The fourth generation includes Xbox Series X and Series S. The latest version of Xbox Series X was developed on November 10, 2020.

What is the difference between 4K and UHD?

UHD and 4K actually refer to the same thing. 4K or 4K Ultra is the abbreviation of 4K Ultra high definition. When it comes to home display technology UHD and 4K, both refer to screens that have a total screen size of around 3840 x 2160 pixels.

Do I need a special HDMI cable for 4K?

HDMI is the abbreviation of High-Definition Multimedia Interface. It is a proprietary specification designed to ensure compatibility between video and audio devices over a single digital interface.
Conclusion
Xbox is not only renowned as a game console but also serves as a player. Xbox One S, Xbox One X, Xbox Series S, and Xbox Series X all support 4K. You can purchase a monitor to display 4K Xbox, and if you do not have a disc drive, you can use Blu-ray Ripper from Blu-ray Software to rip your disc into digital files that Xbox supports. If this message is helpful to you, be free to share it with your friends, or if you have any other questions, leave us a message.