Blu-ray Ripper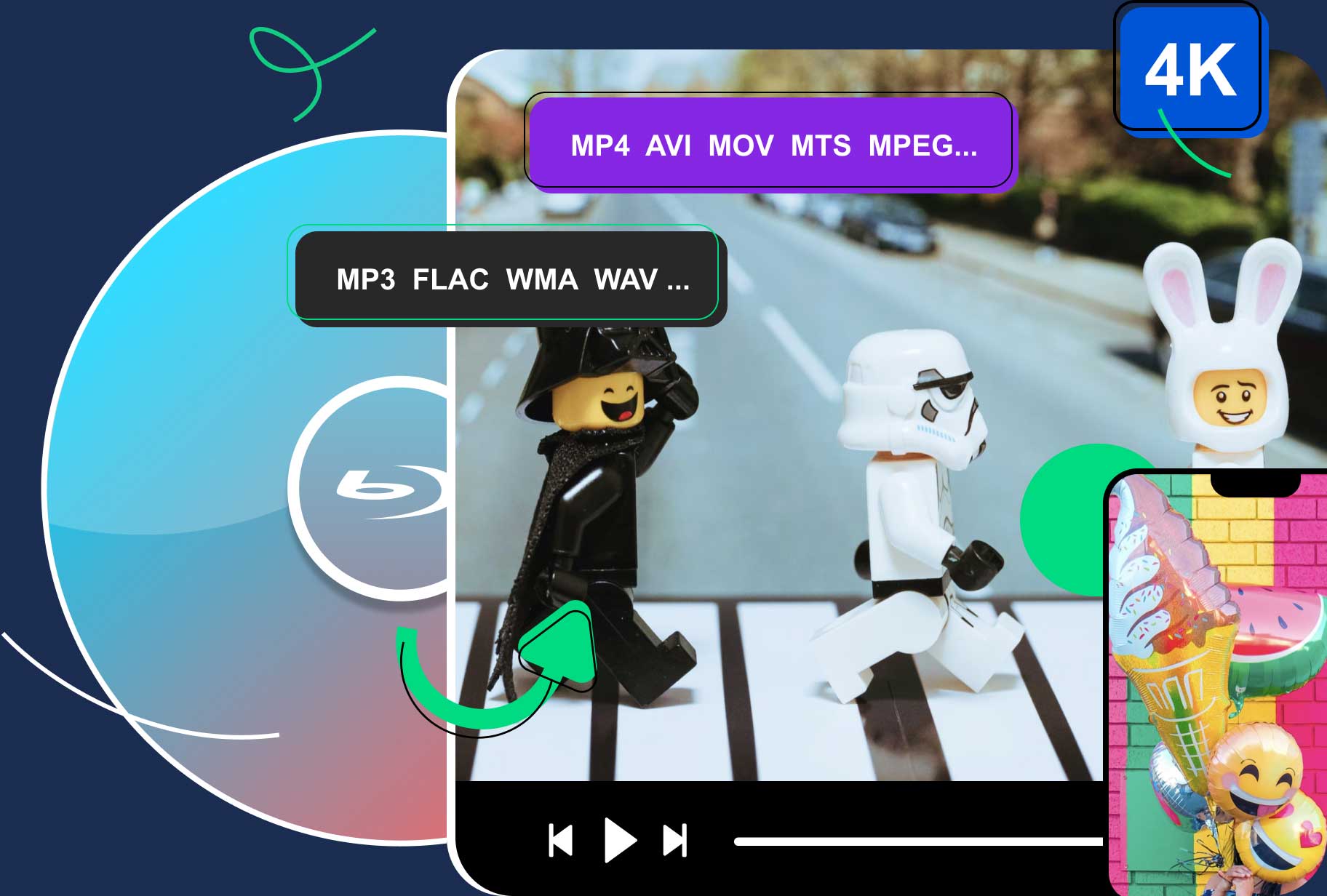 High-Quality Solution for Ripping Blu-ray/DVD/Folder to Any Formats Quickly
Free Download
Free Download
Xbox One and Xbox Series X Play Blu-ray: A Detailed Tutorial and Troubleshooting Tips
In the landscape of gaming consoles, Xbox has remained a dominant figure, attracting gamers with its cutting-edge technology and immersive experience. Over the years, Microsoft has advanced the Xbox line with various models, most notably the Xbox One and the latest Xbox Series X. Beyond their gaming capabilities, one crucial question that bothers the game and disc lovers is: Can an Xbox play Blu-ray? The answer is yes, and both the models (Xbox One and Series X) support Blu-ray playback. But why does it not work on your consoles? To find out this answer, continue reading and see the necessary steps to let an Xbox successfully play the Blu-ray and some valuable tips to help you solve the Xbox Blu-ray playback issues.

Part 1. Can Xbox Play Blu-ray Discs [Xbox One and Xbox Series X]
Of course, the Xbox can play Blu-ray discs. Xbox Series X supports Blu-ray as well as the Xbox One model.
It's no secret that the Xbox series, produced by the tech titan Microsoft, has set a high bar in the gaming industry. As for the media playback capabilities, you can rest assured that your non-commercial discs can play just fine with these consoles.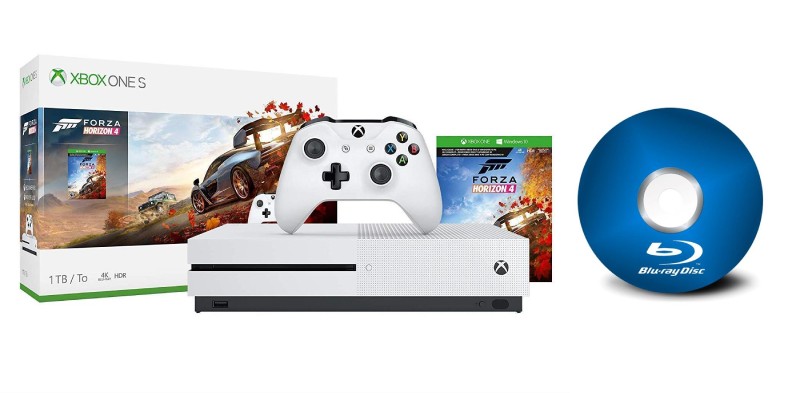 With a breath of relief coming out of console lovers, another question is still left unaddressed. Does Xbox Series X play Blu-ray of 4K quality, and what about Xbox One? Fortunately, as the strong competitive to the PS consoles, both these two Xbox modes have 4K Blu-ray support.
Since its inception, the Xbox One has been designed as a gaming console and an all-in-one entertainment system. Both Xbox One S and Xbox One X have the significant feature of playing Blu-ray discs. With their integrated Blu-ray disc drive, Xbox One models can easily handle standard Blu-ray discs and DVDs.
However, it's important to note that while the console does support Blu-ray playback, it requires an initial one-time internet connection to download the Blu-ray Player app. Once you have made this adjustment, you can enjoy offline playback of your favorite Blu-ray discs.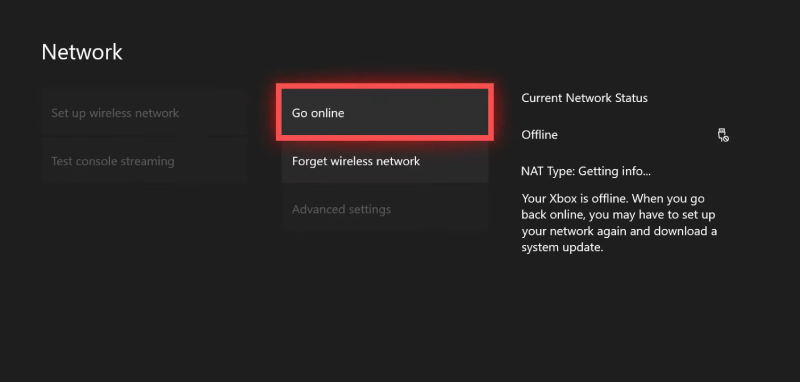 On the other hand, the newer Xbox Series X goes a step further. It comes with a 4K UHD Blu-ray drive, capable of playing standard Blu-ray discs, DVDs, and 4K UHD Blu-ray discs. For cinema enthusiasts who own a 4K television, Xbox Series X opens an avenue for ultra-high-definition movie-watching experiences.
Both Xbox One and Series X, owing to copyright restrictions and regional limitations, do not support all types of Blu-ray discs. Discs that have copy protection or are region-locked cannot run smoothly on these consoles.
Part 2: How to Play Blu-ray on Xbox One and Xbox Series X
Now that you've known the Xbox's Blu-ray playback support, you might also need some help with the playback, especially if you are a beginner. Move on to the following steps to see how to let Xbox One and Xbox Series X play Blu-ray quickly.
Play Blu-ray on Xbox One
Once you've made sure your console is connected to the internet, you can download the Blu-ray Player app from the Xbox store.
Step 1Firstly, press the Xbox button. Then, select Home and go to the Store.
Step 2Once you are in the Store, choose Search and type Blu-ray to search for the Blu-ray Player app and use your console to select Install.
Step 3After the installation ends, you can see the Launch button. Select it to open the app and insert your Blu-ray disc into the disc slot.
The Blu-ray Player app should auto-start, leading you directly into your movie or show.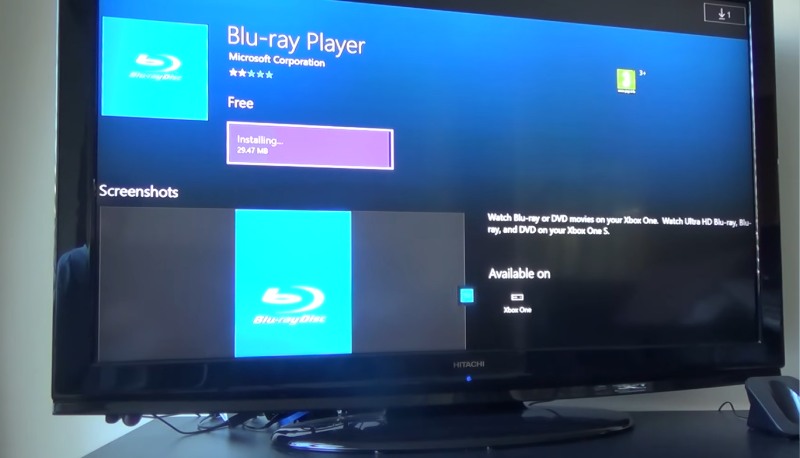 Play Blu-ray on Xbox Series X
Much like the Xbox One, ensure that your Xbox Series X console is connected to the internet. Download the Blu-ray Player app if it isn't already installed.
To play 4K Blu-ray in Xbox Series X, you must first insert the UHD Blu-ray disc, and the Blu-ray Player app will automatically launch, and you can dive into the 4K viewing experience quickly.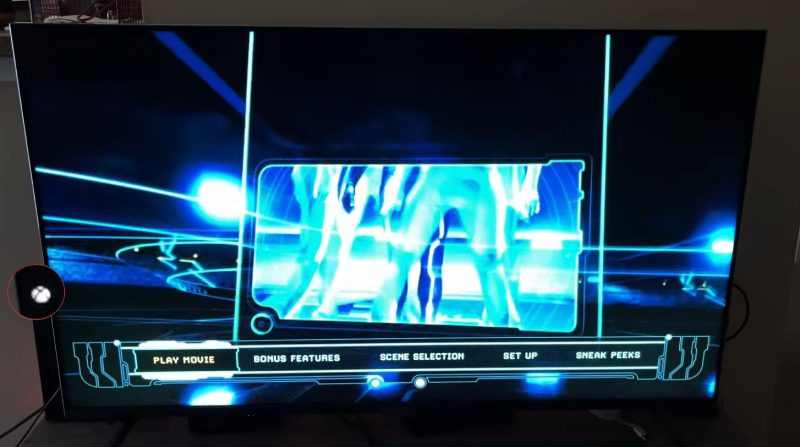 .
However, not all Blu-ray discs are equal, and not all are compatible with the Xbox series. In such instances, you may have to rip your Blu-ray disc to a format compatible with the console. This is where software like Blu-ray Ripper comes into play. Blu-ray Software recommends this ripping software, for it can quickly convert your Blu-ray disc into digital formats for USB drive, providing several profiles designed for the Xbox series. You can easily achieve the conversion, get the digital video, transfer it to a USB drive, and connect it to your Xbox since both Xbox Series X and Xbox One have USB ports. Compatible with numerous Blu-ray and DVD formats, Blu-ray Ripper lets you freely enjoy DVDs and Blu-rays on Xbox Series X and any other series.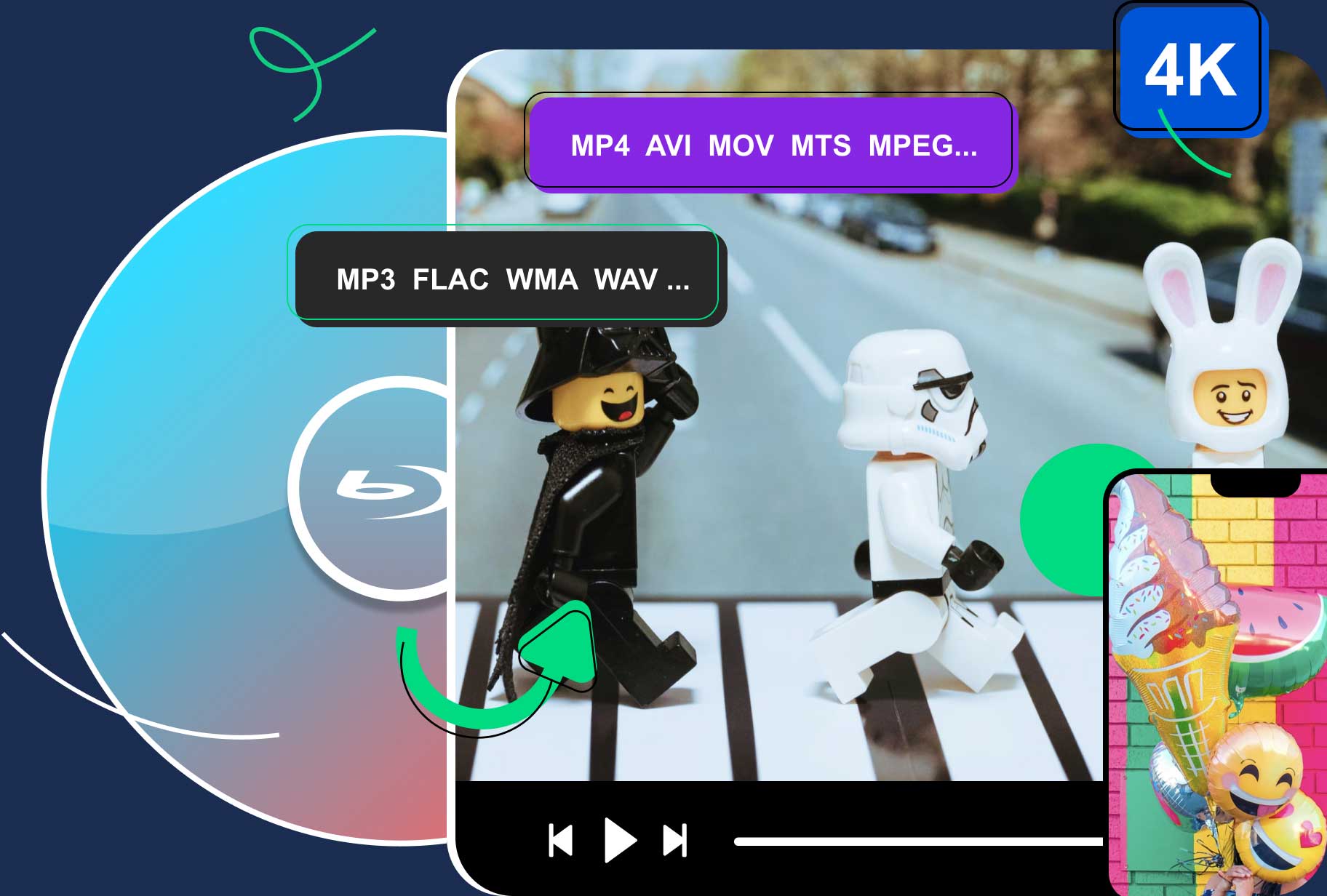 Blu-ray Ripper
Supports over 500+ output formats.
Provides high-speed conversion process.
Includes customization tools for editing videos, audio, and subtitles.
Retains high-quality audio and video in output.
Allows batch conversion for multiple files.
Comes with real-time preview functionality.
Step 1Launch the Ripper
Download the ripper here for free and launch it after installation. Insert your Blu-ray into the drive. Select that disc by clicking the Load Blu-ray Disc button in Blu-ray Ripper.

Step 2Choose Xbox Output Profile
From the Rip All to drop-down list, you can click the Device tab and find the output profiles for Xbox models. If you want to change the output video resolution, feel free to click the Settings button.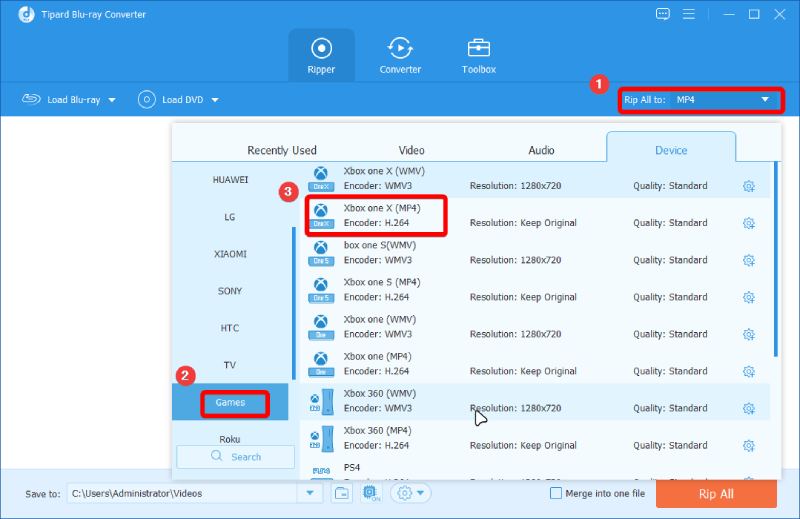 Step 3Rip Blu-ray to Xbox
Next, choose an output file folder. You can prepare a USB drive and connect it to your computer, and select the drive as your destination folder. After that, click the Rip All button to start ripping.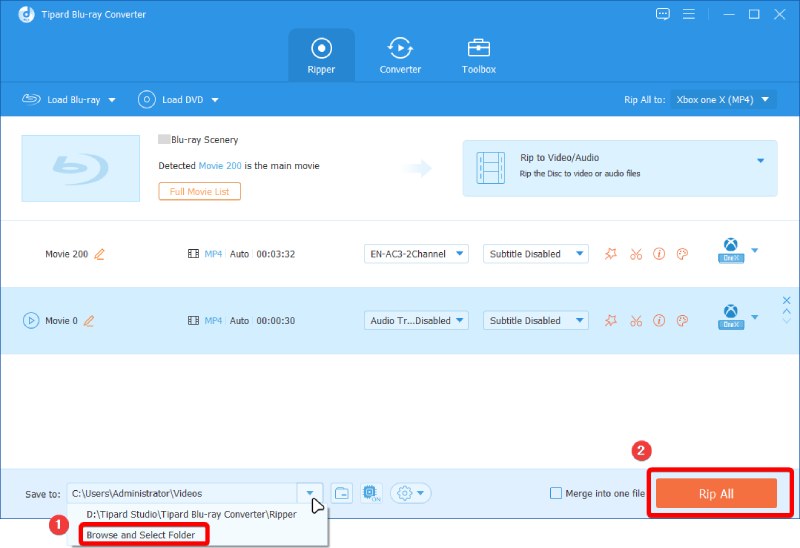 Note
Once you've done with converting the Blu-ray to digital, you can move it to the USB drive. Then, unplug the drive from your computer. Insert it into the USB port of the Xbox to watch the Blu-ray.
Part 3. Troubleshooting Blu-ray Player Not Working on Xbox One
Technology can sometimes be overwhelming, so it is not strange that you can encounter some issues when playing Blu-ray with Xbox Series X or Xbox One. If your Xbox One's Blu-ray player isn't functioning as expected, don't panic. Here are some potential issues you might face and their respective solutions:
Blu-ray App Not Launching or Crashing
A common issue users report is that the Blu-ray app either fails to launch or crashes abruptly. In such cases, try a full shutdown and restart of your Xbox One console. If the problem still exists, consider uninstalling and reinstalling the Blu-ray app.
Disc Not Being Recognized
If your console isn't recognizing your Blu-ray disc, ensure the disc is clean and free from scratches. If the disc is in good condition but still not being recognized, try other discs to ascertain if it's an isolated issue or a problem with the disc drive itself.
No Sound or Picture
In case of no audio or video during playback, check your HDMI connections. Additionally, verify that your TV's input setting matches the HDMI connection being used by the Xbox.
Playback Freezing or Skipping
If playback is freezing or skipping, it's usually indicative of a dirty or damaged disc. Clean the disc carefully and retry. Also, ensure the console is placed on a stable, flat surface to avoid any vibrations that might disrupt disc reading.
Part 4. FAQs about Xbox One and Xbox Series X Play the Blu-ray
Can Xbox consoles play Blu-ray discs from any region?

Xbox consoles are designed to play Blu-ray discs that are sold in the same region as the consoles themselves. This means that a Blu-ray disc purchased in a different region might not play on your Xbox console. However, DVDs are not region-locked on Xbox consoles.

Do I need an internet connection to play Blu-ray on my Xbox console?

While you need an internet connection for the initial setup and download of the Blu-ray player app, you don't necessarily need one for everyday playback of Blu-ray discs or DVDs. Once the app is installed, you can play discs offline.

Can the Xbox series play Blu-ray 3D discs?

Yes, both Xbox One and Xbox Series X support 3D Blu-ray discs. However, keep in mind that you need a 3D television and 3D glasses to view the content in 3D.

Why can't my Xbox console play a specific Blu-ray disc?

If your Xbox console can't play a specific Blu-ray disc, it could be due to several reasons. The disc could be dirty or damaged, the Blu-ray player app might need an update, or the disc might not be compatible with your Xbox due to region locking.

Can I control Blu-ray playback on my Xbox using voice commands?

Yes, if you have a Kinect sensor or a headset with a microphone, you can use voice commands to control Blu-ray playback on your Xbox console. You can use commands like "Xbox Pause" and "Xbox Play" to control your movie.
Conclusion
'Does Xbox One Play Blu-ray' is no longer a secret. Whether you are an Xbox One user or have the latest Series X, you can enjoy your favorite Blu-ray movies and shows in high definition on your console. So grab some popcorn, sit back, and let the Xbox provide an immersive viewing experience. For the Blu-ray discs that don't play directly, software like Blu-ray Ripper can come to the rescue, ensuring that your movie night goes well without any trouble. If you encounter such playback issues with your Xbox device, do not hesitate to download the Blu-ray Ripper here and enjoy the movie happily ever after.