Blu-ray Player
Smooth Playback for 4K Blu-rays/Folder/ISO File/Videos.
Free Download
Free Download
Shazam! Fury of the Gods: DVD & Blu-Ray Release Date
Shazam! Fury of the Gods is a highly anticipated superhero movie that is quite popular with fans of the DC Comics universe. Many viewers chose to go to the theaters to watch it and wanted to get the disc of the movie for their collection.
In this article, we will tell you when the Shazam 2 DVD version will come out and if it is available on Blu-ray. You can get some information about the movie from our content. In addition, we will also recommend one of the best Blu-ray players for you. It will help you achieve the highest video quality and the best audio effects if you want to play the Blu-ray discs you have acquired. Follow our guide to try it out. We hope that our content is truly helpful to you.

Part 1. Shazam 2 DVD Release Date
The DVD release date of Shazam 2, whose full name is Shazam! Fury of the Gods, is May 23, 2023. This movie is the sequel to the 2019 superhero film Shazam! It continues the story of Billy Batson, a teenage boy who can transform into the adult superhero Shazam. In the sequel, Shazam and his foster siblings must face new challenges and threats as they continue to explore and harness their superpowers. The film is a mix of action, humor, and heart, with the return of the original cast and the introduction of new characters.
The cast of Shazam 2 includes Zachary Levi as Shazam and Billy Batson, Asher Angel as Billy Batson, Jack Dylan Grazer as Freddy Freeman, Adam Brody as Super Hero Freddy Freeman, Meagan Good as Super Hero Darla Dudley, Grace Fulton as Super Hero Mary Bromfield, Michelle Borth as Super Hero Mary Bromfield, Ross Butler as Super Hero Eugene Choi, D.J. Cotrona as Super Hero Pedro Peña, and Marta Milans as Rosa Vasquez. If you want to get a Shazam 2 DVD, buy it on Amazon Prime Video.
Part 2. Will There Be A Blu-Ray Version of Shazam 2
After getting the answer for Is Shazam out on DVD, you may want to know if you can get a Blu-ray version of Shazam 2. To achieve better picture quality, Shazam 2 is now available on Blu-ray disc in addition to the DVD version. The Blu-ray version undoubtedly offers a better audio-visual experience to the viewers, but the price of buying it is a bit higher as compared to the DVD. You can buy it from Amazon or other websites and play it on your Blu-ray player at home.
Part 3. Bonus: Watch Any Blu-Ray Movies Easily
If you want to watch videos on your PC and enjoy an audiovisual experience like in a theater, we recommend you to try the best player, Blu-Ray Player. With its help, you can freely play any Blu-ray file and manage your movie list with the customize playlist feature. This state-of-the-art player is equipped with Automatic, Direct3D11 Video Acceleration, and DirectX Video Acceleration (DXVA) 2.0 to ensure that you can play 1080P, 4K UHD, H.265, and other definition videos smoothly.
Blu-ray Player
Allows to play over 6,00 multimedia formats like MP4, VOB, AVI, SWF, WAV, etc.
Offers shortcuts to play, stop, forward, backward, and adjust other settings.
Supports to select titles, chapters, subtitles, and video/audio tracks from Blu-rays.
Capture the best moment during movie playback and save the screenshots.
Customize the playlist order, create playlists based on your favorites, and manage movie lists.
Here are the simple steps for using this Blu-Ray Player for PC and Mac.
Step 1Download the Blu-Ray Player from its official website and install it on your computer.
Step 2Now, you need to insert your Blu-ray disc into a specific Blu-ray drive and link your drive to the computer. Then, open Blu-ray Player on your computer.
Step 3Click Open Disc or Open File on the interface to find the disc or movie you want to play and select the target file.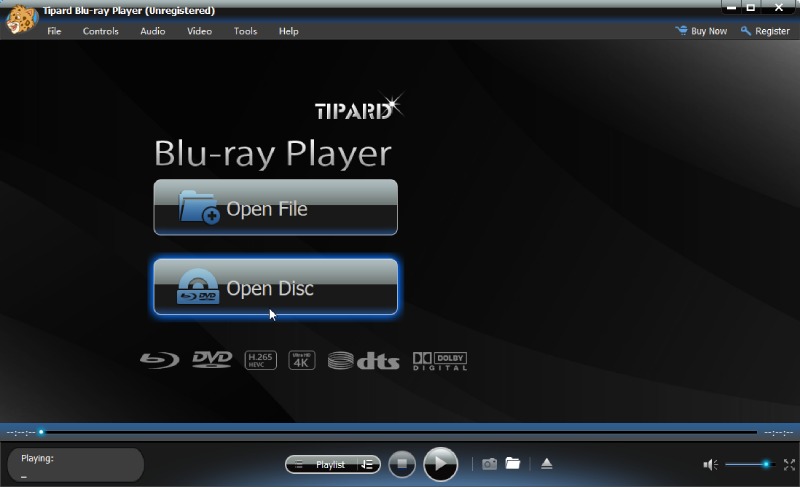 Step 4Once opened, your movie will be played automatically. You can skip to any chapters you want to watch in Playlist. Also, you can use the Control Panel to move forward and backward and take screenshots.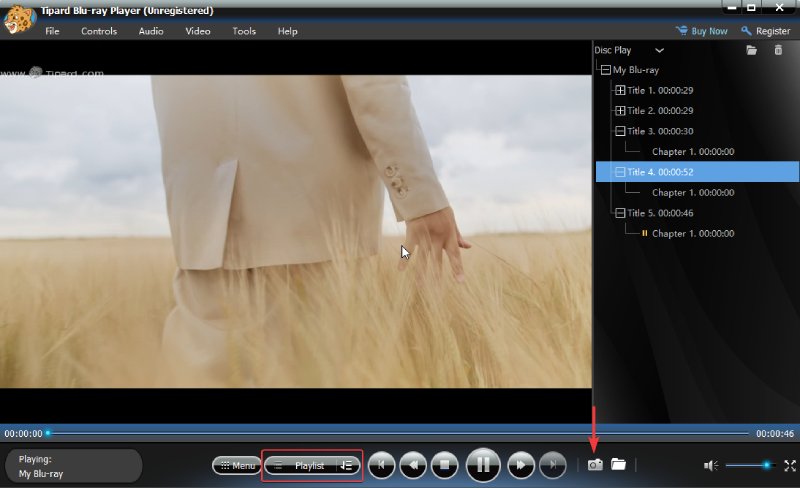 Part 4. FAQs About Shazam 2
Who is stronger, Shazam or Black Adam?

Shazam and Black Adam are both powerful characters. They possess similar abilities as they both derive their powers from the same source, the ancient wizard Shazam. In some versions, Shazam is the more powerful one due to his pure-hearted nature, while in others, Black Adam has greater experience and control over his powers.

Can Shazam beat Black Adam alone?

The outcome of a battle between them would depend on various factors, such as the specific circumstances, the creative direction of the story, and the interpretation of the characters by the writers and artists. It's difficult to determine definitively whether Shazam could beat Black Adam alone, as it can vary in different storylines and interpretations.

Is Shazam worth watching in 4DX?

4D may offer more stunning effects than the vivid visual experience that 3D offers. For example, you will feel your seat being hit and see effects like smoke, water, and flashing lights. These will make you feel even more immersive, so it's still quite worth it.

Is Shazam 3 confirmed?

As of now, there is no official confirmation of a Shazam 3 movie. It's best to follow official announcements or news sources. But the results of the first two films make it likely that the studio will release a third version.

Who is Shazam's biggest enemy?

Shazam's biggest enemy is typically considered to be Black Adam. Black Adam is a powerful villain with similar abilities to Shazam but with a more ruthless approach. They often engage in epic battles and have a long-standing rivalry in the DC universe.
Conclusion
Shazam 2 is a pretty colorful movie. Not only is the plot intriguing, but the acting of the cast also touches the audience. The director's control of the images and colors makes the audience feel an ultimate audio-visual experience while understanding the story. If you want to get the theater experience at home, you can get the DVD and play it. Compared to streaming, discs offer a higher quality of pictures. In this article, we tell you when Shazam is coming out on DVD, so you can go to Amazon and other major websites to buy them and experience the exciting episodes. If you have any thoughts on the movie, feel free to leave a comment and share them with us. We will accept your suggestions and make improvements.