Blu-ray Player
Smooth Playback for 4K Blu-rays/Folder/ISO File/Videos.
Free Download
Free Download
Spider-Man: No Way Home Blu-ray & 4K Release Date
Spider-Man fans, here is all the information about this epic Marvel movie, from its different release dates of the disc versions to the bonus features inside the Blu-ray & 4K discs. If you haven't bought the disc yet, check out the article here to see where you can get Spider-Man: No Way Home Blu-ray or 4K disc and compare the prices to grasp the best deal at the moment. Prepare for the exciting bonus features and the best moment when three generations of Spider-Man actors, Tom Holland, Andrew Garfield, and Tobey Maguire, show together on the screen!

Part 1: Release Date | Spider-Man: No Way Home Blu-ray and 4K
Spider-Man is the first film to make it to the $1 billion global box office during the pandemic. The scene when the three generations Spider-Man fight together is the epic moment of the whole film. Now, movie lovers can enjoy this exciting moment at home as Spider-Man: No Way Home Blu-ray and 4K discs have come out.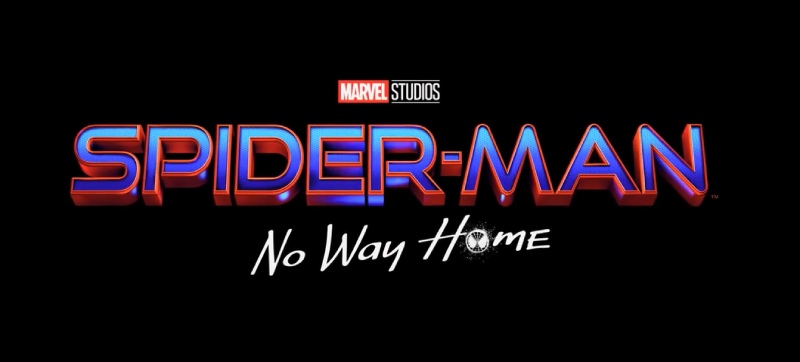 Release Date and Where to Purchase
Directed by John Watts, Spider-Man 3 Blu-ray and 4K release date was set on April 12, 2022. For Indian movie fans, the release came out on April 30, 2022. You can get the Spider-Man No Way Home Blu-ray at Target, Amazon, eBay, and Walmart. Check out the best deal for you with the following price comparison chart.
Price
Shipping Fee
Free Returns
Amazon
Blu-ray: $17.96
4K: $22.56
Free shipping for Amazon Prime
30 days
Target
Blu-ray: $17.99
4K: $24.99
Free Shipping
30 days
Best Buy
Blu-ray: $18.49
4K: $30.99
$4.99
15 days
Walmart
Blu-ray: $16.99
4K: $22.56
Free Shipping
90 days
eBay
$9.99 to $34.99
Depend on sellers
Depend on sellers
The best price for Spider-Man 3 Blu-ray is $16.99 from Walmart with free shipping. Or you can also visit eBay; some sellers offer the disc at $9.99. For the 4K version, Walmart and Amazon have the same price, but Amazon offers free shipping for Prime members only.
Additionally, these online sellers are only part of the options. You can also visit your local Goodwill stores and find Spider-Man trilogy Blu-rays at a lower price.
After purchase, you will need a powerful player to enjoy the movie, and Blu-ray Software picks one for you, Blu-ray Player, your amazing Spider-Man player. As a versatile player, the software supports all Blu-ray, DVD, ISO, and folders. There are no buffering or rigid frames during playback. Everything will be smooth even when you go backward or forward.
Blu-ray Player
Skip the opening titles with the menu control.
Create a special playlist for all Blu-ray discs.
Control movie playback with convenient hotkeys.
Capture the epic moments from Spider-Man 3 with Snapshot.
What is in Spider-Man: No Way Home Blu-ray Disc
There are many extra content and bonus features in the Blu-ray disc of the third Spider-Man movie. You will see five deleted scenes from Spider-Man: No Way Home with the Blu-ray disc. Meanwhile, the extra content includes various cast interviews. The audience will also see bloopers and gag reels. According to a Twitter user @ 5150Aamrit, the Spider-Man: No Way Home Blu-ray will include around 100 mins extra content.
Plot and Casting
In the last scene of Spider-Man: Far from Home, Mysterio reveals Spider-Man's identity, and every New Yorker now knows Peter Parker, a high-school kid, is the superhero. The threequel starts from here. Peter asks Doctor Strange for help, but the spell goes wrong. More dangers from other universes appear in New York City, bringing more changes to Peter's life and friends.
Spoiler alerts! For anyone who has yet to see Spider-Man: No Way Home, here comes the big reveal. We think the most epic scene in the movie is the battle scene, where three Spider-Mans stand at the Statue of Liberty.
Aside from this epic scene of returning heroes standing to each other, another emotional scene is worth mentioning. It is also where the tears burst when Garfield's Spider-Man catches the falling MJ, which brings our memories back to The Amazing Spider-Man 2.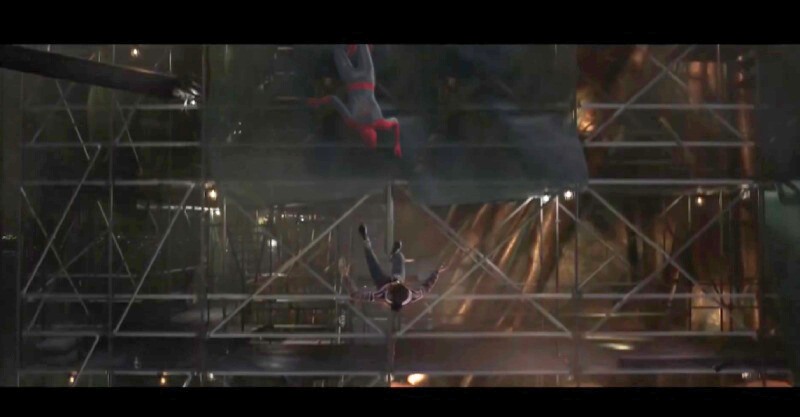 Moreover, from the casting list, you can see other returning Spider-Man characters in No Way Home, except for the heroes. The returns of Spider-Man's famous villains include Doctor Octopus and Green Goblin, played by Alfred Molina and Willem Dafoe separately.
There are also funny moments behind the scenes. Sony lets Tom Holland, Andrew Garfield, and Tobey Maguire recreate the famous meme of Spider-Man pointing at each other.

Streaming Online
If your Spider-Man: No Way Home Blu-ray disc comes with a digital copy, you can visit Movies Anywhere or VUDU to redeem and stream the movie across devices. Online streaming services where you can watch this Spider-Man movie include Netflix, Hulu, and Amazon Prime Video. Additionally, you can purchase the digital version from Google Play, Apple iTunes, and YouTube for $19.99.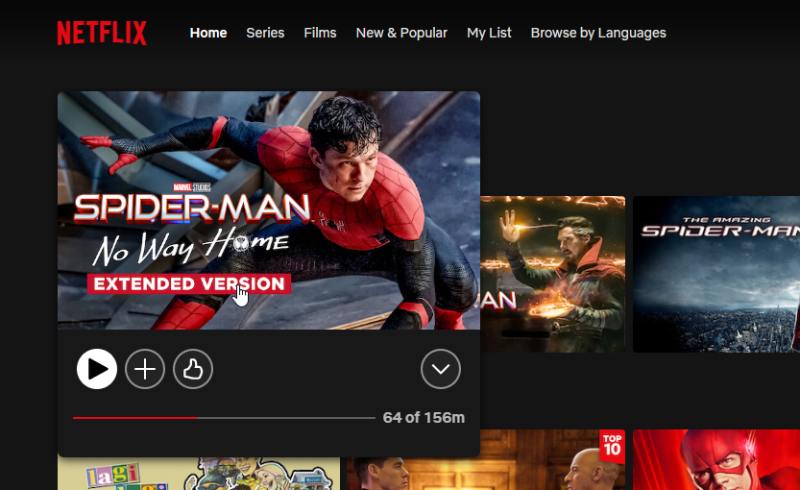 Part 2: FAQs about Spider-Man: No Way Home Blu-ray
Will Spider-Man: No Way Home Blu-ray have extra scenes?

Yes, it will. There will be five deleted scenes, and you will also see the behind-the-scenes extras on the Spider-Man 3 Blu-ray.

Does Spider-Man: No Way Home have a 3D release?

Yes, it does. You can purchase the 3D Blu-ray version of the movie on Amazon, Best Buy, and other online purchase platforms.

Is Spider-Man: No Way Home better in IMAX or 3D?

Both IMAX and 3D are suitable for watching the Spider-Man movie. If you want the best experience, go to an IMAX theater with an IMAX GT dual-laser system.
Conclusion
That's it for the related movie news about Spider-Man 3 Blu-ray's release date. Share the post with others who want to know the exact release date. Meanwhile, with the price chart inside the article, you can better decide which online platform offers you the best deal for purchasing this movie. For the ultimate experience when watching on the computer, try Blu-ray Player, recommended by Blu-ray Software, to get excellent audiovisual quality for your Spider-Man movie.