Blu-ray Ripper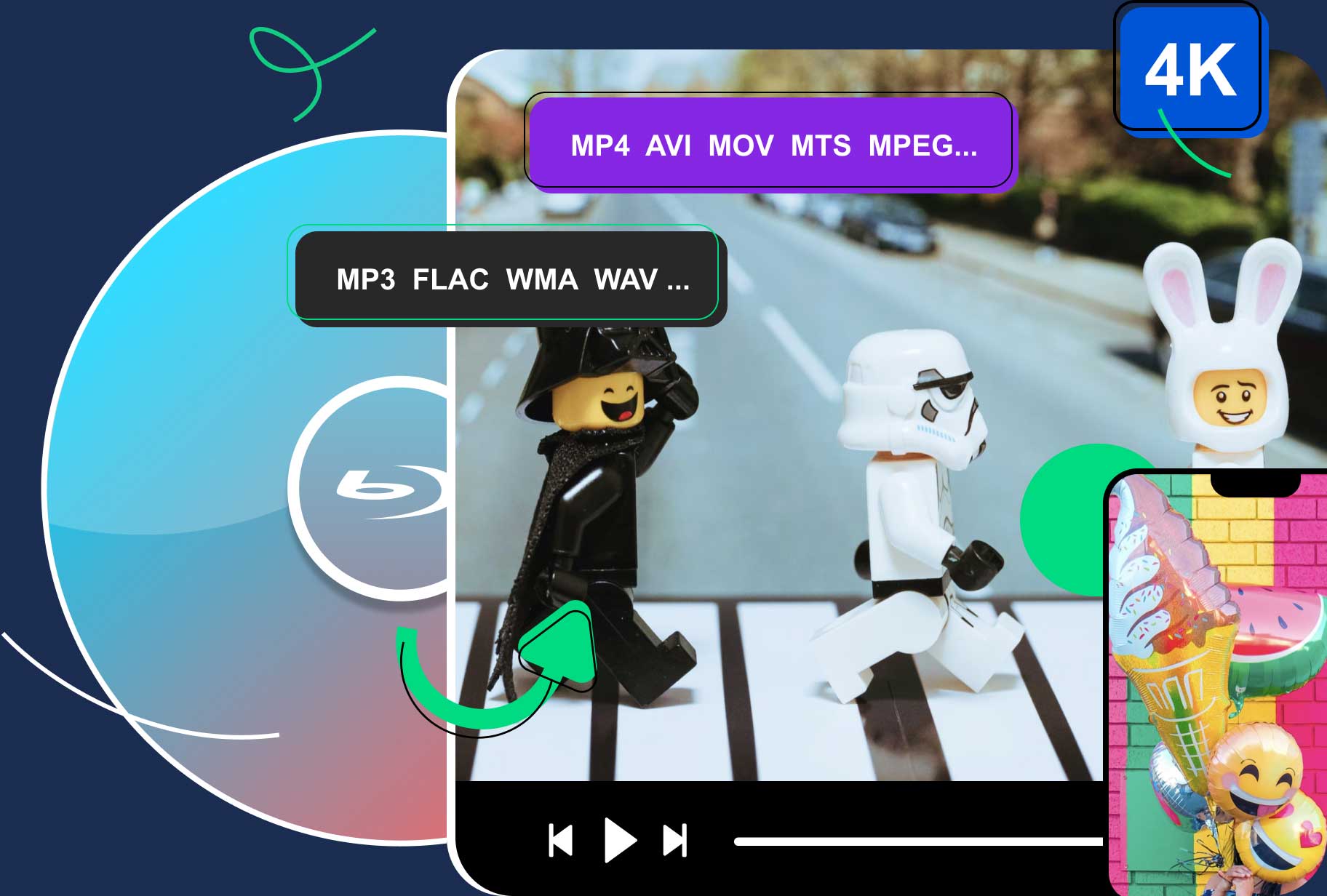 High-Quality Solution for Ripping Blu-ray/DVD/Folder to Any Formats Quickly
Free Download
Free Download
How to Unlock Wii's Blu-ray Playback?
Does the Wii play Blu-ray movies or discs? If you have a Nintendo Wii or Wii U, you might have wondered about this question. Or you may have noticed that when you insert your Blu-ray discs, there is a reminder "Invalid Disc" and the disc cannot be read. However, there's no need to lose hope just yet! There are methods to make your Wii play Blu-ray movies. After reading this article, you'll be able to enjoy your favorite Blu-ray films on your Wii.

Part 1. Does Wii Play Blu-ray?
This section will address a commonly asked question: Does the Wii play Blu-ray discs directly? The answer is no. First, let's take a quick look at the Wii.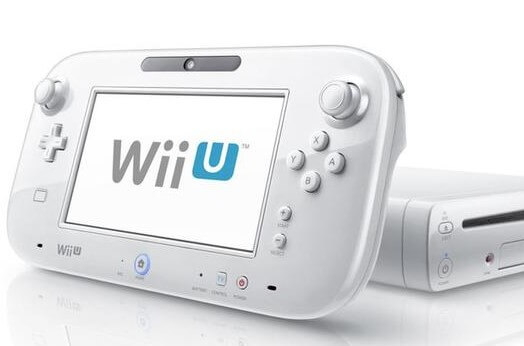 The Wii is a gaming console made by Nintendo. It first came out in 2006 and became popular for its unique motion-based gaming and family-friendly features.
However, the Wii is designed to read game discs that use a different encoding method compared to Blu-ray. As a result, it cannot play Blu-ray discs directly. However, you can use specific tools to make the Wii read Blu-ray discs.
Part 2. The Best Solution to Making Wii Play Blu-ray Movies
As a video game console, the Wii is equipped with a DVD drive, and its default application, the "Photo Channel", can play AVI/MOV videos encoded with MJPEG. So, if you want to watch Blu-ray movies on the Wii, you have to change the Blu-ray movie into a format that the Wii can read, such as AVI or MOV.
For this purpose, we highly recommend a robust software - Blu-ray Ripper.
1. What Is Blu-ray Ripper Capable of?
Blu-ray Ripper effortlessly converts Blu-rays, DVDs, or folders into videos in multiple formats, including those compatible with Wii. It provides lossless digital backup, robust editing tools, and a handy toolkit. Here are the key features of the Blu-ray Ripper:
◆ High-Speed Ripping: With an impressive 80× fast ripping speed, users can effortlessly convert Blu-ray content into digital formats quickly and efficiently.
◆ Wide Format Compatibility: The software supports over 500 media formats and various devices, ensuring your ripped content can be easily enjoyed on a wide range of platforms.
◆ Lossless Digital Backup: It enables users to create lossless digital copies of Blu-ray discs or folders, ensuring that your valuable content is securely preserved.
◆ User-Friendly Editing Tools: Blu-ray Ripper offers intuitive tools for editing Blu-ray audio, video, and subtitles, allowing users to customize their content according to their preferences.
2. Steps to Rip Blu-ray Disc
Step 1. Download and Install Blu-ray Ripper
Click the button below to download and install the software. After installation, open it on your computer to access the interface.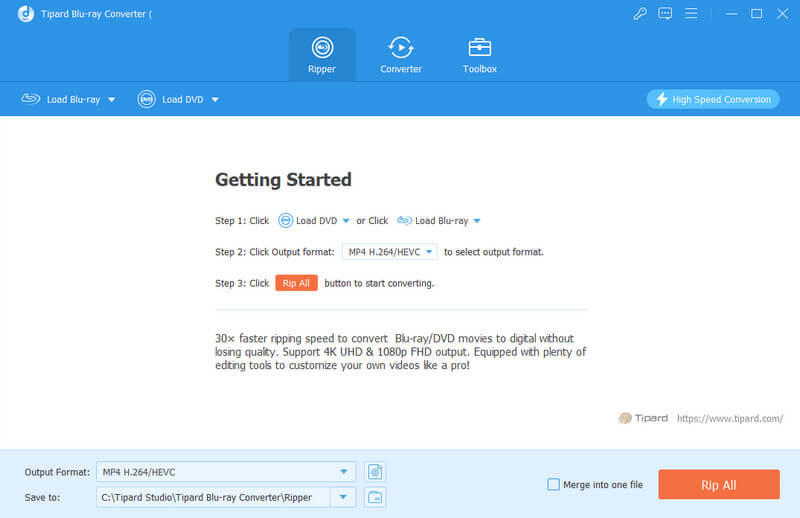 Step 2. Load Blu-ray Disc
Insert the Blu-ray disc into the drive on your computer. Click the dropdown button labeled 'Load Blu-ray' and choose the 'Load Blu-ray Disc' option. Then, select the disc you want to rip, or the ripper tool might automatically load the wrong Blu-ray disc which it has detected. Another quick way to load a Blu-ray disc is by clicking the "+" button to add files or dragging it into the blue area on the interface.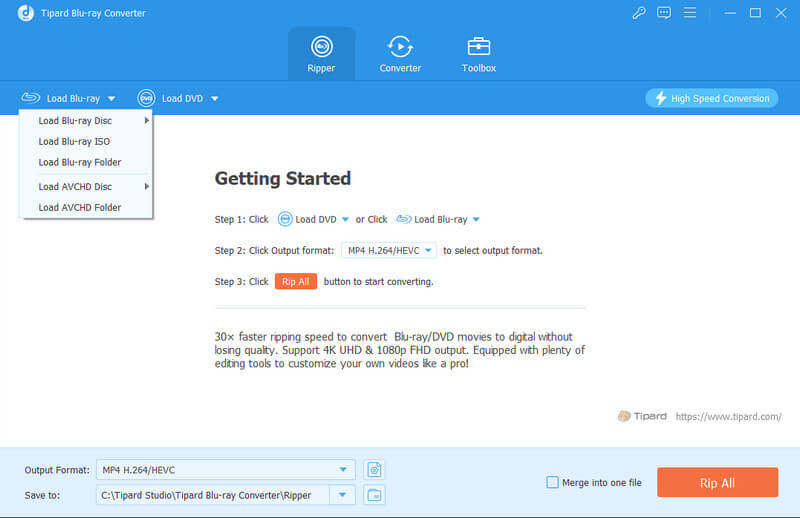 Step 3. Choose the Output Format
Next, you can select the format. The Wii supports AVI and MOV video formats in the MJPEG, which means you need to rip your Blu-ray disc into this standard. No worries, the Blu-ray Ripper can handle this with a quick search.
Click the dropdown menu at the top right corner next to "Rip All to:". Select "Device" and type "Wii" into the search bar on the left side of the interface. Once you find "Wii," click on it.
As you can see, it provides a wide range of formats, not just for Wii, but also for PS3/PS4, Xbox One X/Xbox One S/Xbox One 360, and more.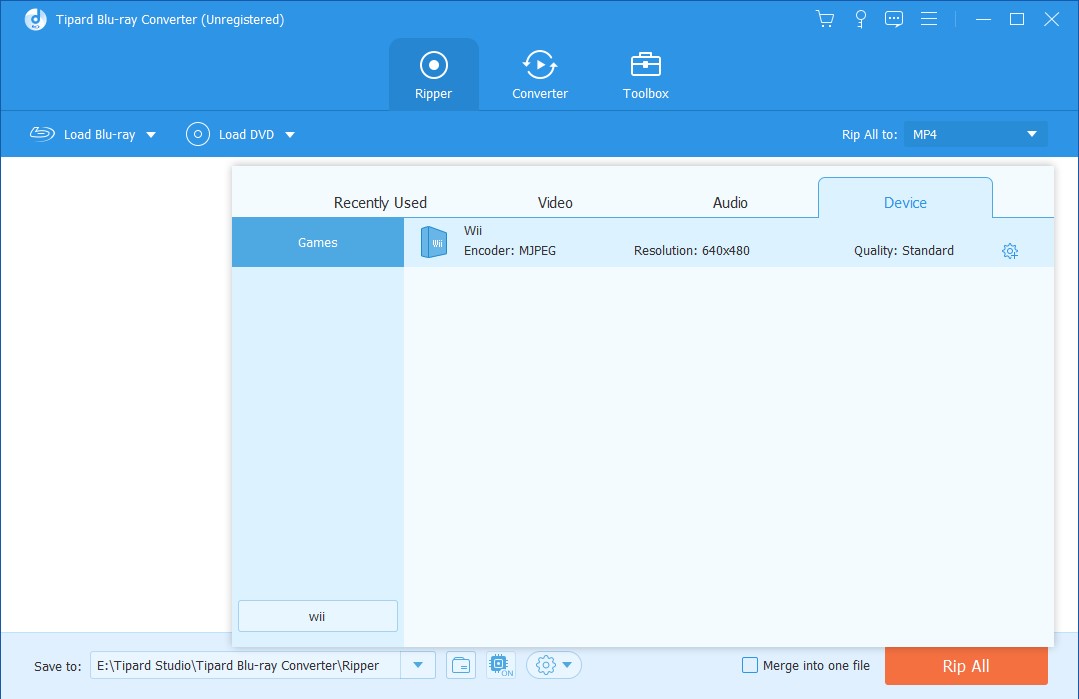 Step 4. Start the Blu-ray Ripping
Pick a place on your computer where you want to save the videos. You can do this by choosing from the dropdown list beside "Save to:" at the bottom of the interface and selecting a folder.
When you've completed all the steps above, and are ready to start the ripping process, click the "Rip All" in the bottom right corner.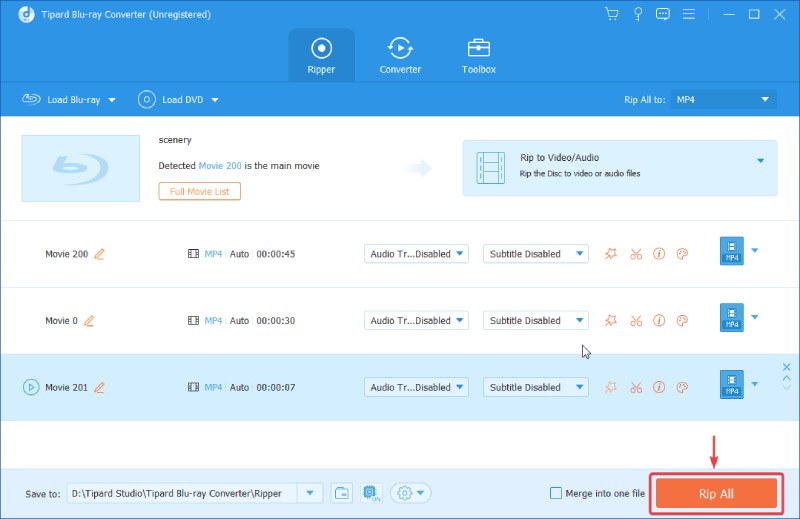 If you want all the videos to be combined into a single file at the end, check the box that says "Merge into one file" before you start ripping. This way, you'll have just one video when it's all done.
So far, you've learned the most effective and safest way to play Blu-ray discs on the Wii. There's another method, but it's not as secure and efficient as the one. Some people tried to make it play Blu-ray with unofficial methods, like the Homebrew Channel, which allows users to run unofficial, user-created applications and games on their Wii system. However, using it may void the Wii's warranty and carry certain risks, and we don't recommend it.
Part 3. FAQs of Wii Playing Blu-ray
Is the Wii a Blu-ray player?

No. It's a video gaming console.

Does a Wii U play Blu-ray?

No. Wii U is a successor to Wii. It can't play Blu-ray either.

Does Nintendo Wii play Blu-ray discs?

No. It can't play Blu-ray discs directly. But you can download the Blu-ray Ripper mentioned in the article to rip the disc into a Wii-supported format.
Conclusion
This article addresses frequently asked questions about whether Wii can play Blu-ray discs. The answer is no, but we have a recommended solution for you. Blu-ray Ripper is a user-friendly and robust tool that allows you to rip Blu-ray discs effortlessly. With this software, we believe you can enjoy your movies on your Wii console.
If you find this method useful and valuable, don't hesitate to share it with your family and friends. Sharing is caring, and it might help them too!