Blu-ray Player
Smooth Playback for 4K Blu-rays/Folder/ISO File/Videos.
Free Download
Free Download
Top 5 HEVC H.265 Players on Windows & Mac
HEVC/H.265 is a more and more popular video codec. It can encode video with high efficiency while keeping a small file size. But it is not easy to play videos with HEVC/H.265 codec directly. When you want to watch a video encoded in HEVC/H.265, you cannot leave a HEVC/H.265 player. Fortunately, this article compares 5 HEVC/H.265 players on Windows or Mac. You can view the details of each one and choose your favorite player accordingly. Then, enjoy your videos. Get started now!

Part 1. Why You Need a HEVC/H.265 Player
H.265/HEVC is a video codec with higher efficiency than H.264. It usually comes with complexity. That is why the video with H.265 codec is more difficult to play. But HEVC/H.265 offers better video quality at smaller file sizes, making it a great choice for high-resolution video playback.
Meanwhile, a HEVC/H.265 player is essential for playing videos encoded with the HEVC/H.265 compression standard. With a compatible player, you can enjoy high-quality videos, support 1080p, 4K, and beyond. Not all platforms can play HEVC/H/265 videos. Hence, you need professional media player software to do it. Now, read the next part to get some HEVC/H.265 Players.
Part 2. Top 5 Media Players that Support H.265/HEVC
| HEVC/H.265 Player | Platform | Max Video Resolution | Supported Video Formats | Easy to use | Interface | Features |
| --- | --- | --- | --- | --- | --- | --- |
| Blu-ray Player | Windows, Mac | 4K | MP4, MKV, TS, MTS, VOB, AVI, SWF, F4V, FLAC, WAV, etc. | | | |
| 5K Player | Windows, Mac | 8K | MP4, MTS, M2TS, AVI, WMV, MOV, MPEG, etc. | | | |
| Windows Media Player | Windows | 1080p | MP4, MKV, AVI, 3GP, M2TS, FLAC, MOV, etc. | | | |
| VLC Media Player | Windows, Mac, Linux, iPhone, Android | 1080p | MKV, MP4, WebM, WMV, M2TS, etc. | | | |
| MPV Player | Windows, Mac, Linux, Android | 4K | AVI, MKV, MP4, FLV, MOV, etc. | | | |
Top 1. Blu-ray Player
Blu-ray Software picked Blu-ray Player is a professional media player to play video encoded with H.265/HEVC. This player is compatible with Windows 11/10/8/7 and macOS. It can support video playback up to 4K, including the format in H.265/HEVC codec. And it also can play 4K Blu-ray, DVD, and ISO files smoothly. Besides, it offers hardware acceleration for playback, which allows you to watch videos without hassle. When playing Video in H.265/HEVC codec, you can control the playback with quick hotkeys and customize the visual effects as you like. Free download the H.265 video player now!
Blu-ray Player
Support more than 500+ formats playback.
Play region-free Blu-ray & DVD files without quality loss.
Take snapshots of HEVC/H.265 video for sharing.
Easy to use for beginners with an intuitive interface.
How to play H.265/HEVC on PC & Mac
Step 1Install and run the H.265/HEVC player on your desktop.
Step 2Click Open File to import a video encoded with H.265/HEVC.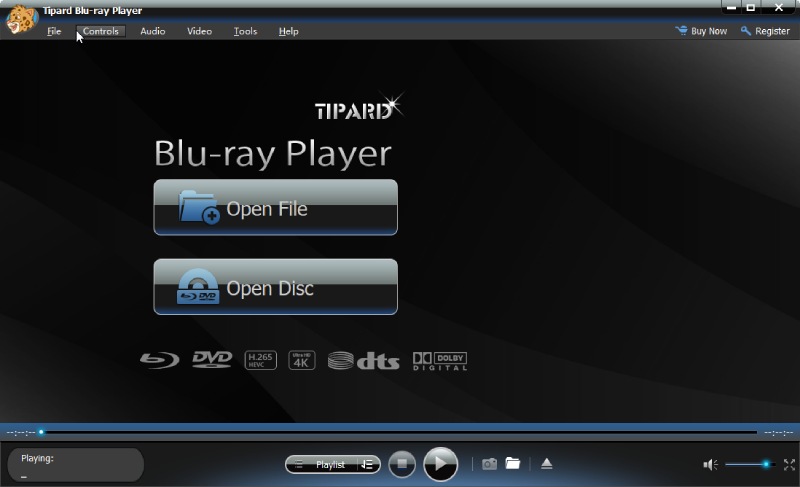 Step 3After loading, the player will automatically play your H.265/HEVC video. Meanwhile, you can customize the menu, playlist, and playback speed accordingly.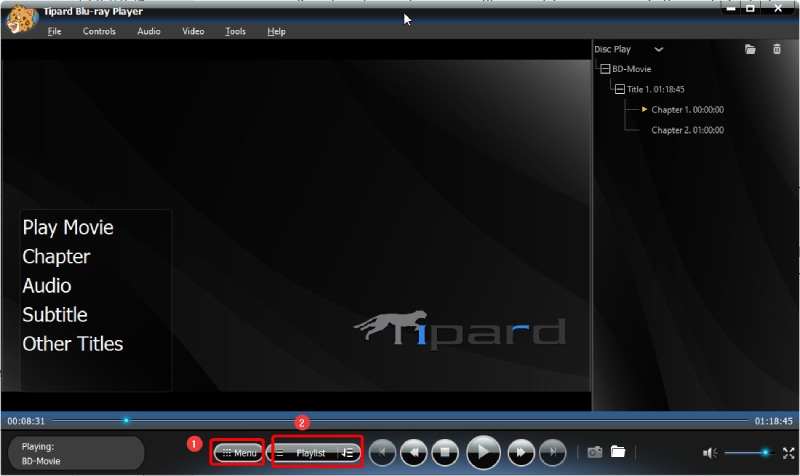 Top 2. 5K Player
5KPlayer is another popular media player. It can play your H.265/HEVC video in any format, including MKV, MP4, and AVI. And it also offers hardware acceleration to play HEVC video up to 4K/5K/8K without quality loss. Meanwhile, it also supports playing MTS, WMV, MOV, MPEG, etc. In addition, 5K Player can download 4K HEVC videos and other clips from 500+ online sites.
However, many users reported that the interface is a bit complex. And its menu control is terrible during video playback and management.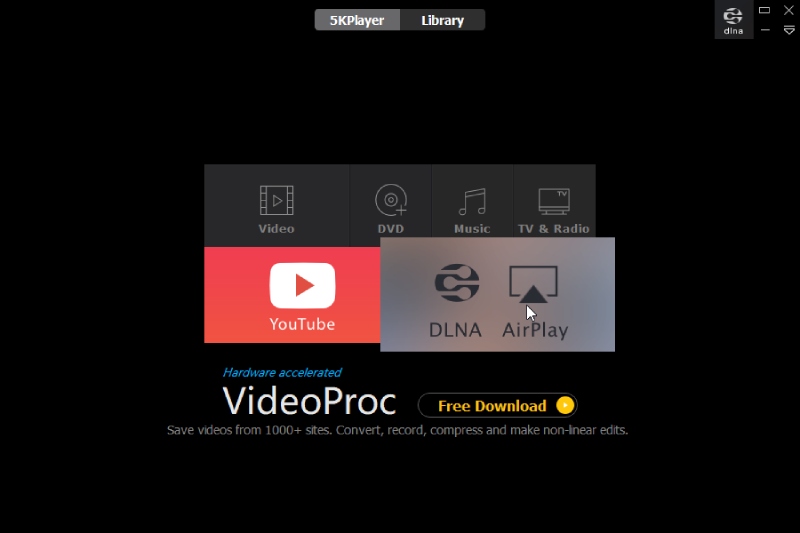 Top 3. Windows Media Player
Windows Media Player is a Microsoft application designed for Windows operating systems. This default player can play videos with H.265, H.264, and more codecs. It also can play music, CDs, and DVDs smoothly. Besides, it provides a media library to manage your file. When you play H.265/HEVC video,you can use the menu to control the playback accordingly. However, it cannot support all formats, like MP3 files that contain compressed ID3 headers. Besides, you cannot play Blu-ray on Windows Media Player.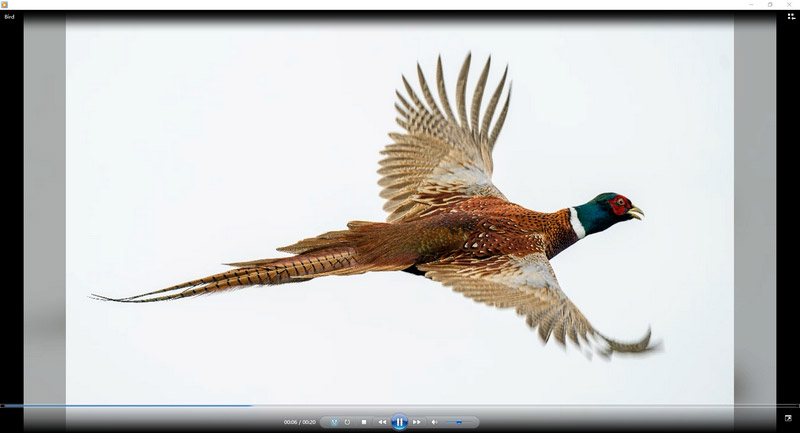 Top 4. VLC Media Player
VLC Media Player is an open-source software across the platform. The lasted version of VLC can play video with H.265/HEVC codec directly. And it also supports other common video formats, such as MKV, MP4, WebM, WMV, etc. Besides, VLC offers many customized parameters, giving you a better playback experience. For example, it allows you to control the video playback with hotkeys and add a subtitle file to the video with H.265/HEVC codec. Apart from these versatile playback features, you can even use VLC to rip Blu-rays or DVDs that have no copy protections.
However, VLC has some drawbacks. First, it sometimes cannot play the video in the HEVC-1 codec. Second, it is a bit complex for beginners with the user-unfriendly interface.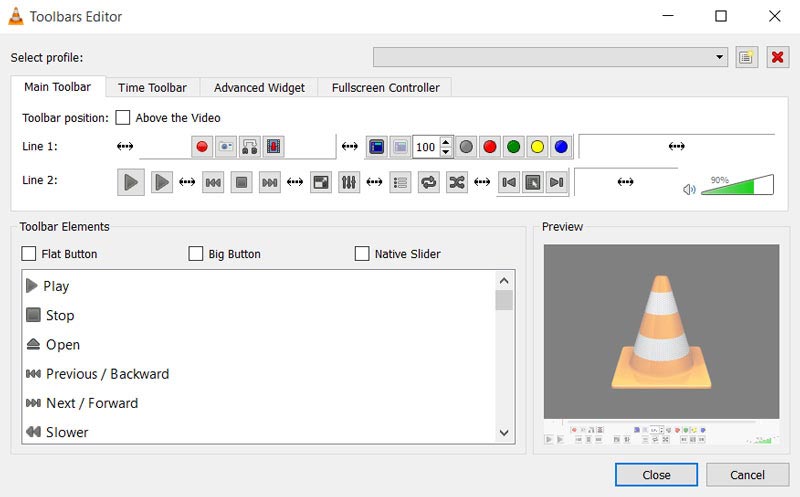 Top 5. MPV Player
MPV Player is a free media player supporting H.265/HEVC. MPV supports various media file formats, audio and video codecs, and subtitle types. And it offers a video output feature based on OpenGL, Vulkan, and D3D11. Meanwhile, it also enables you to adjust the video playback settings. For example, you can change the frame timing, interpolation, HDR, and background color. In addition, the interface is easy to use for beginners.
However, MPV sometime fails to play 4K 10-bit HEVC videos. And it usually takes a lot of CPU usage.
Part 3. FAQs of HEVC/H.265 Player
What is HEVC/H.265?

HEVC/H.265 is a video compression format. It is designed to compress video data while maintaining higher video quality than its predecessor, H.264.

Does MP4 support H.265 codec?

Yes. MP4 usually supports HEVC/H.265 or H.264 codec for videos and AAC for audio.

Why is HEVC video not playing?

Perhaps your media player lacks the supporting HEVC codec. You can switch to other media players that can play videos with the HEVC codec.

What is the difference between H.265 and H.264 codecs?

H.265 is a newer video compression standard compared to H.264. And H.265 can offer better data compression by up to 50% at the same level of video quality. However, H.265 encoding requires much more processing power than H.264.

What is the downside of HEVC?

HEVC (H.265) offers better video compression and quality, but it has downsides. It included the high computational complexity, compatibility issues on older devices, longer encoding times, etc.
Conclusion
HEVC/H.265 is a high-efficiency video codec mainly used to stream 4K/8K video. And it is not compatible with all media player software. After reading this article, you get 5 media players to play videos encoded with HEVC/H.265. Choose your favorite one accordingly. Then, comment here if you have other questions about HEVC/H.265 video player.