Explore Top BDMV Player Software for Amazing Viewing
Are you a movie buff with a collection of Blu-ray discs? If so, you have probably come across BDMV files and wondered how to play them on your computer. Do not fret; as this article will serve as your go-to guide to understanding BDMV files and introduces the top BDMV players that support them. Whether using a Mac or Windows system, you can all find suitable programs to enjoy BDMV movies.

Part 1. What is BDMV File?
BDMV stands for Blu-ray Disc Movie Video, and it is a file format associated with high-definition video content stored on Blu-ray discs. These files have the '.BDMV' extension and contain both the video and audio data, as well as additional content such as Blu-ray menus and subtitles. Typically, BDMV files are stored in a folder structure that includes various supporting files, such as 'index.bdmv' file 'MovieObject. bdmv' folders, and other folders like 'STREAM,' 'PLAYLIST,' etc. This complex structure makes it necessary to use a specialized BDMV player to watch such video files on the Windows and Mac computer.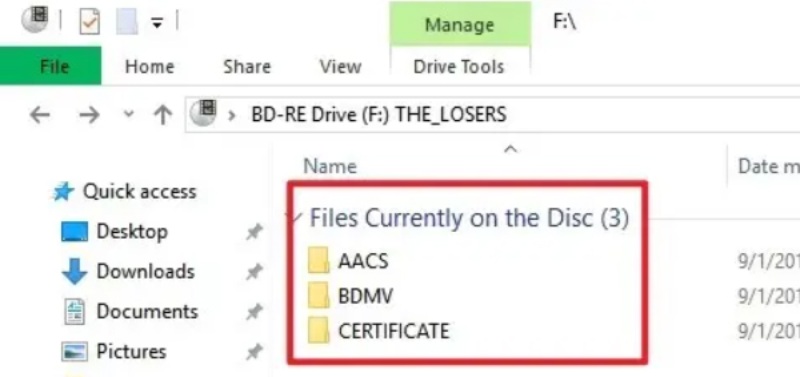 Part 2. Top BDMV Players for Mac & Windows
Before we delve into the details, here's a preview chart of the three BDMV players that are worth downloading.
Player
Supported
Highlights
VLC Media Player
Mac, Windows
Open-source and free.
Vast array of supported file formats.
Excellent video quality.
Blu-ray Player
Mac, Windows
Smooth forward and backward playback.
Fast loading of Blu-ray, DVD, and media files.
Easy-to-use.
Leawo Blu-ray Player
Mac, Windows
High-quality audio.
Multiple language support
Indexes BDMV content
Macgo Player
Mac, Windows
Supports popular formats like MP4, AVI, MOV, MKV, DVD and Blu-ray in the free version.
High-quality audio.
Supports Blu-ray menu and DTS5.1
1. VLC Media Player
Known for its versatility, the VLC player plays BDMV and other varied file formats without requiring any additional codecs. In addition to playback, VLC offers unique features for playback, such as the ability to stream media over a network, record while playing BDMV videos, convert BDMV files, and apply various video and audio filters. Its ability to handle a multitude of multimedia files and streaming protocols truly sets it apart.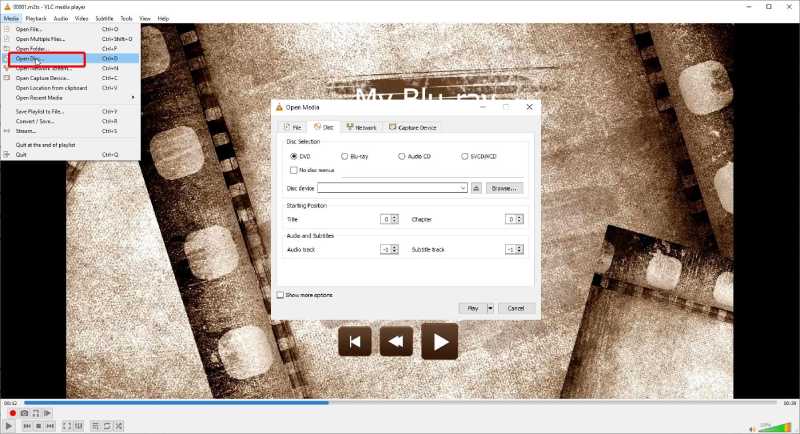 Pros

Free and no ads or spyware.
Extensive format support.
Customizable interface.
The advanced equalizer of the audio track.
Cons

The interface might not be as visually appealing or user-friendly as some other players.
2. Blu-ray Player
Blu-ray Software selects Blu-ray Player as the top performer for BDMV file playback on both Windows and Mac. This efficient BDMV player software only consumes minimal disk space on your computer, ensuring smooth playback for BDMV files, including those with high-definition content from Blu-ray discs. Meanwhile, you can open both BDMV folders and index BMDV with the player. It stands out for its simplicity of loading and playing regular media files, DVD, Blu-ray, and 4K discs. What elevates this player above others is its effortless usability. It boasts a streamlined interface with a few intuitive buttons, all you need for hassle-free playback of your BDMV files.
Blu-ray Player
Seamless BDMV folder and high-definition video playback.
Support for hardware acceleration, ensuring smooth viewing.
Allow selective playback of titles, chapters, and audio/subtitle tracks.
Easy control of media playback through convenient hotkeys.
Delivers an immersive experience with surround sound for video and music playback.
How to use this BDMV player
Step 1Choose to download the suitable version based on your computer's system. Launch this player after installation. Open your BDMV folder by clicking the Open File button.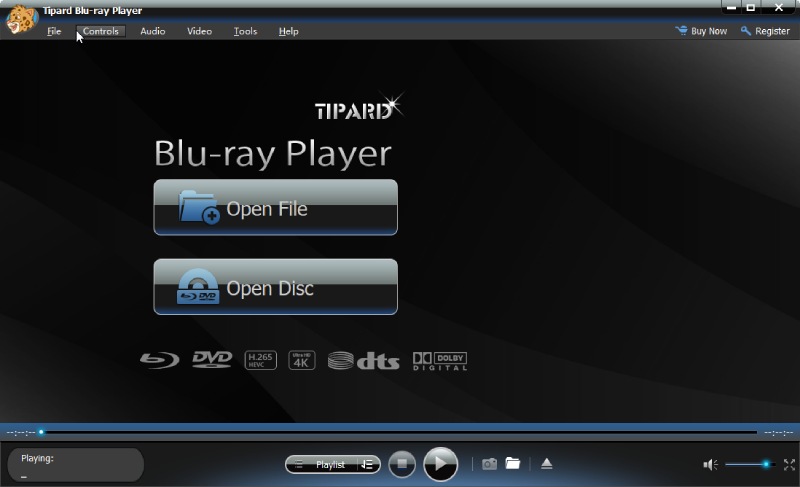 Step 2Once the BDMV video plays, you can see a menu button if there is a menu in your BDMV folder. Alternatively, you can select titles or chapters by clicking the Playlist button.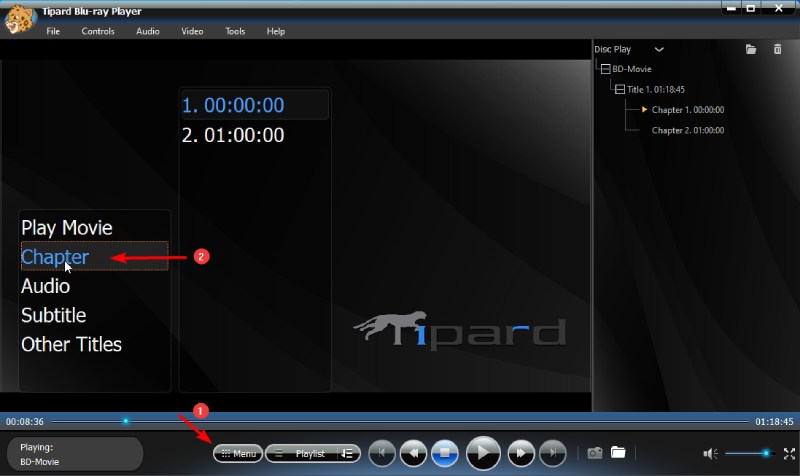 3. Leawo Blu-ray Player
Leawo Blu-ray Player is specially designed for Blu-ray content, making it a superb BDMV player for Mac and Windows. It stands out due to its capacity to play Blu-ray discs, Blu-ray ISO files, and BDMV folders directly. Additionally, it offers lifelike audiovisual quality by supporting advanced audio decoding technologies like Dolby, DTS, AAC, TrueHD, and DTS-HD. Leawo even provides the ability to select subtitles and audio tracks, or load external subtitles, offering a personalized viewing experience.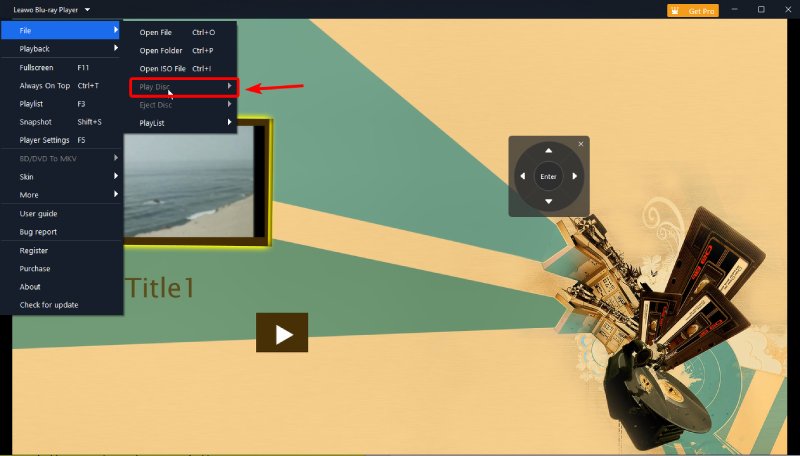 Pros

Superior audio and video quality.
Supports multiple subtitle and audio tracks.
User-friendly.
Cons

Lacks advanced customization options.
Limited slow-motion playback options.
4. Macgo Mac Blu-ray Player
Main Features: Macgo is not just a BDMV player for Mac and Windows; it claims to be the first universal media player for Mac & PC in the world. It stands out by offering features like Blu-ray menu support and a DTS5.1 audio system, providing an immersive home theater experience. Moreover, Macgo, as one of the top Blu-ray players, can play BDMV folders from encrypted Blu-ray discs, which many default players fail to do.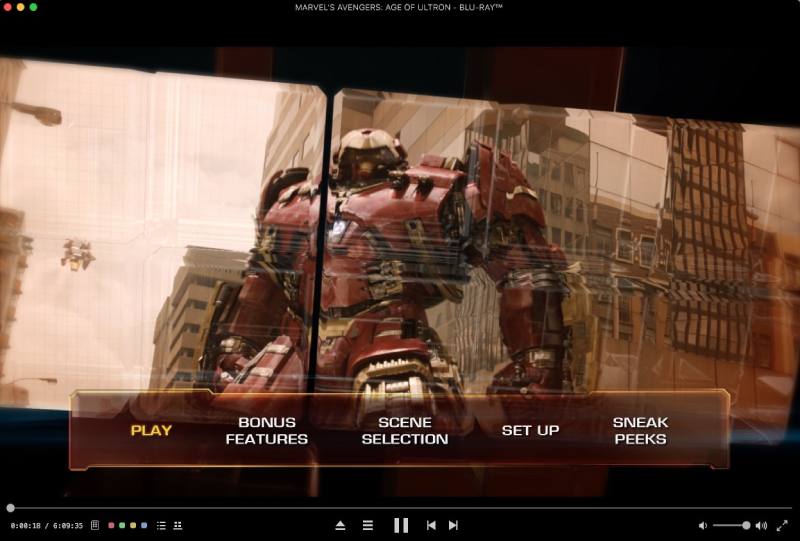 Pros

Supports encrypted Blu-ray and ISO files.
Offers high-definition video and audio playback.
Cons

The premium version is relatively expensive.
No regular updates and bug fixes.
Part 3. FAQs about BDMV Player
Can I play BDMV files on a regular media player?

Most regular media players don't support the BDMV format natively. It is advisable to use a specialized BDMV player like VLC, Leawo, or Macgo to ensure high-quality playback.

Are BDMV files available on Blu-ray discs?

While BDMV files are primarily associated with Blu-ray discs, they can also be found in AVCHD folders used by high-definition camcorders.

Can I convert the BDMV video to another format?

Yes, you can use various conversion tools. For example, the Blu-ray Ripper on Blu-ray Software is a great choice, for converting BDMV files to formats like MP4 or MKV for broader compatibility with media players.

What Are Some Common Issues with BDMV Playback?

Lack of necessary codecs, outdated format support, and hardware limitations are all common issues when playing BDMV videos.

How Can I Improve BDMV Playback Quality?

Several factors can influence BDMV playback quality, such as the power of your computer's hardware, the quality of your monitor, and the performance of the BDMV player you're using. Utilizing a high-quality BDMV player and ensuring your hardware meets the requirements can significantly enhance your viewing experience.
Conclusion
Choosing the right BDMV player for Mac or Windows can greatly enhance your movie-watching experience, especially if you're a Blu-ray enthusiast. VLC Media Player, Blu-ray Player, Leawo Blu-ray Player, and Macgo Mac Blu-ray Player are all excellent choices, each with its own unique strengths. If you only want the simplest player with no complex features, Blu-ray Player is definitely the way to go. Start to watch the BDMV movies now by downloading here.