Blu-ray Player
Smooth Playback for 4K Blu-rays/Folder/ISO File/Videos.
Free Download
Free Download
Paramount Plus Error Code 3205: Fix This Error Message and Start Streaming Again
Streaming with Paramount+ is a nice experience, for you can get content like classic Forest Gump, Mean Girl, Star Trek, etc., and watch Live Sports for the NFL. As engaging as it is, one error message can ruin all these. When seeing the Paramount Plus error code 3205 on your device, you are forced to stop and cannot stream any content, which can be dramatically frustrating. Now, we can quickly end this agony with several quick solutions listed below.

Part 1. What Is Paramount Plus Error Code 3205
As you can see from the screenshot below, Paramount Plus error code 3205 is a type of error message you receive when streaming on the Paramount+ platform. It can happen everywhere when streaming on TV, apps, and browsers. Sometimes, you get the message saying: Your browser is not currently supported. Just like many error codes, whatever they say, you won't be able to access content once they show up. Although it is a buzz-kill, there are still fixes for it if you keep reading.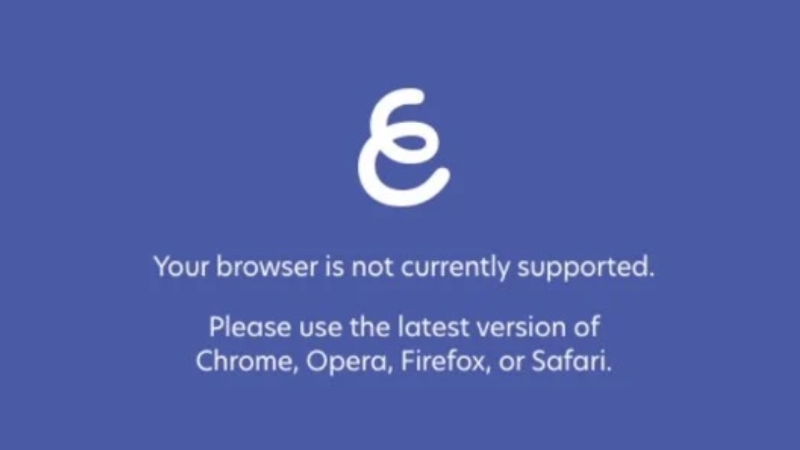 If you are also using other streaming services and hate to see such error codes, here is another solution you might be interested in.
Part 2. Why and How to Fix Paramount Plus Error Code 3205 on TV and Computer
The underlying reasons for the error code 3205 on Paramount Plus on TV and computer vary a lot. Sometimes, it can be an internet connection issue, indicating Paramount+ is having trouble establishing a connection for streaming. Another reason why this error code appears is that your browser is outdated and is not supported by Paramount+, which disrupts your streaming activities. Once we get the reasons, let's crack them one by one.
Solution 1. Incompatible/Outdated Web Browser
When seeing the error code 3205 on Paramount+, the message has already given you the solutions, and you just need to change to a compatible browse to watch Paramount+.
In most situations, the incompatibilities happen due to the following reasons:
◆ The browser you are using does not support the technology provided by Paramount+.
◆ Your device settings filter the inappropriate content for you, causing the playback failure on the streaming platform.
When such things happen, do as the error message suggests and switch to a compatible browser, like Firefox, Google Chrome, Safari, Microsoft Edge, and Opera.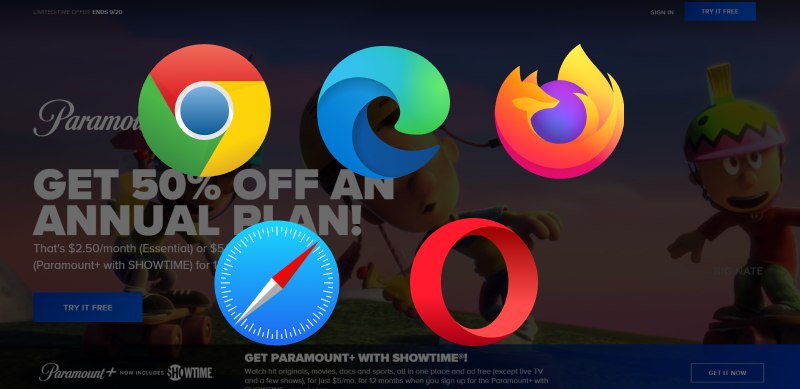 Solution 2. Update or Restart Paramount+ Applications
Check if your Paramount Plus app needs an update when seeing the error code 3205 on the TV, mobile, or computer. If so, you can update the application.
For example, once see the Paramount error code 3205 on an LG TV, navigate yourself to Menu, find the App Update option, go in there, and update the Paramount+ app.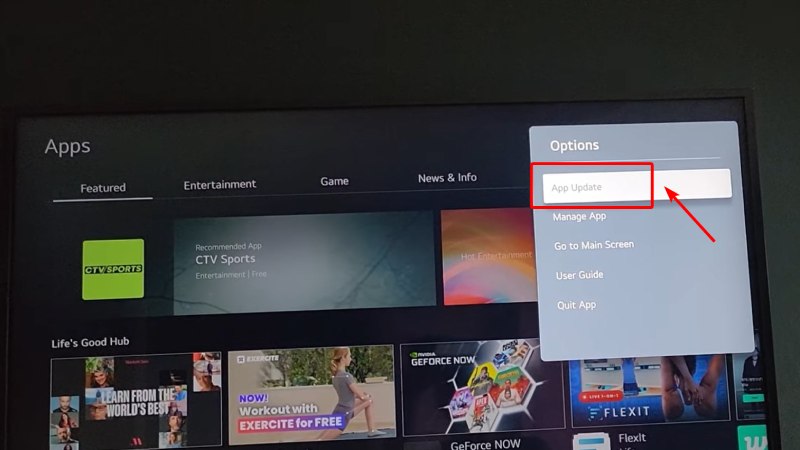 Apart from updating the application, you can also restart the application by forcing it to quit and launching it again. If it does not work, you can restart the device (your computer, TV, and app).
Solution 3. Fix Unstable Internet Connection
Unstable internet is one of the leading causes of the Paramount Plus error code 3205 on the TV, mobile, and desktop. To fix the poor internet connection, restart your internet modem and wait a few minutes till the connection is established. Next, relaunch Paramount Plus on your TV and see if the error has gone.
Solution 4. Clear Corrupted Browser Cache
A piled-up corrupted browser cache can lead to a bad internet connection when streaming the Paramount Plus. Clearing them might bring a big improvement in your internet connection performance. Though the speed will not be dramatically improved, the stability can increase. Here are the steps for clearing the cache in several main-stream browsers.
Google Chrome
Step 1Go to Customize and Control Google Chrome and select Settings. Alternatively, you can press the Alt and E keys to see the Settings entrance quickly.
Step 2Choose Privacy and Security on the left side and click the Clear browsing data button to continue.
Step 3Select Basic and set up the time range. Tick the Cached images and files. Then, click the Clear data button to swipe them off.
Safari
Step 1Once lauch the Safari browser, click the Preferences from Safari drop-down menu on the menu bar.
Step 2Next, click Advanced and click the checkbox before the Show Develop menu in menu bar.
Step 3Then, go back to the menu bar, click the Develop button, and select Empty Caches to clear the Safari caches.
Bonus: A Simple and Lightweight Media Player for PC & Mac
Blu-ray Player is a stable media player program compatible with over 500+ media formats. Its support for Blu-ray, DVD, ISO image files, and folders expands your playback choices. You can play whatever local files you have easily on the computer. The smooth playback ensures a happy watching experience.
Blu-ray Player
Open Blu-ray and DVD directly after inserting the disc.
Build up a well-organized playlist for all local files.
Take a screenshot while watching via the quick snapshot feature.
Select titles and chapters through the disc menu control.
Part 3. FAQs about Paramount+ Error Code 3205
Why does the Paramount Plus error code 3205 keep happening on my LG TV?

If such an error happens frequently, you can check if there is a new update of the Paramount Plus app. You can go to the App Update to find out and get the latest version.

What does the error code 3200 mean on Paramount Plus?

This is a playback error often seen on devices like smart TVs, game consoles, and Comcast devices. To fix this error, do a hard reset by unplugging the device for 30 seconds or so and restart your device to check if the error disappears.

Why does Paramount Plus keep saying error on Samsung TV?

The Paramount Plus error code on Samsung TV can occur due to various reasons, and one of them is the unstable internet connection. You might want to check your internet modem and see if its light is on or if it is working properly.

What is the download limit error on Paramount Plus?

Paramount allows users to download 25 videos only, and the downloads will last for 24 hours only. If you exceed the limit, you will see the download limit error reminding you to delete a video for new downloads.

How to fix Paramount glitches?

Forcing restart always works for most issues regarding app glitches. If you are running a web browser, try turning off the ad blocker to solve the glitches. Additionally, you can also pause or quit all the downloads working in the background if you are using a mobile.
Conclusion
That's all for fixing the Paramount Plus error code 3205 on the TV and computer. Share these solutions to help more people get rid of this error message and regain successful streaming again. Besides, if you like online streaming and are fond of watching movies offline, a stable media player like Blu-ray Player is indispensable. With everything prepared, let's start streaming and surfing again at the cozy home.