Blu-ray Ripper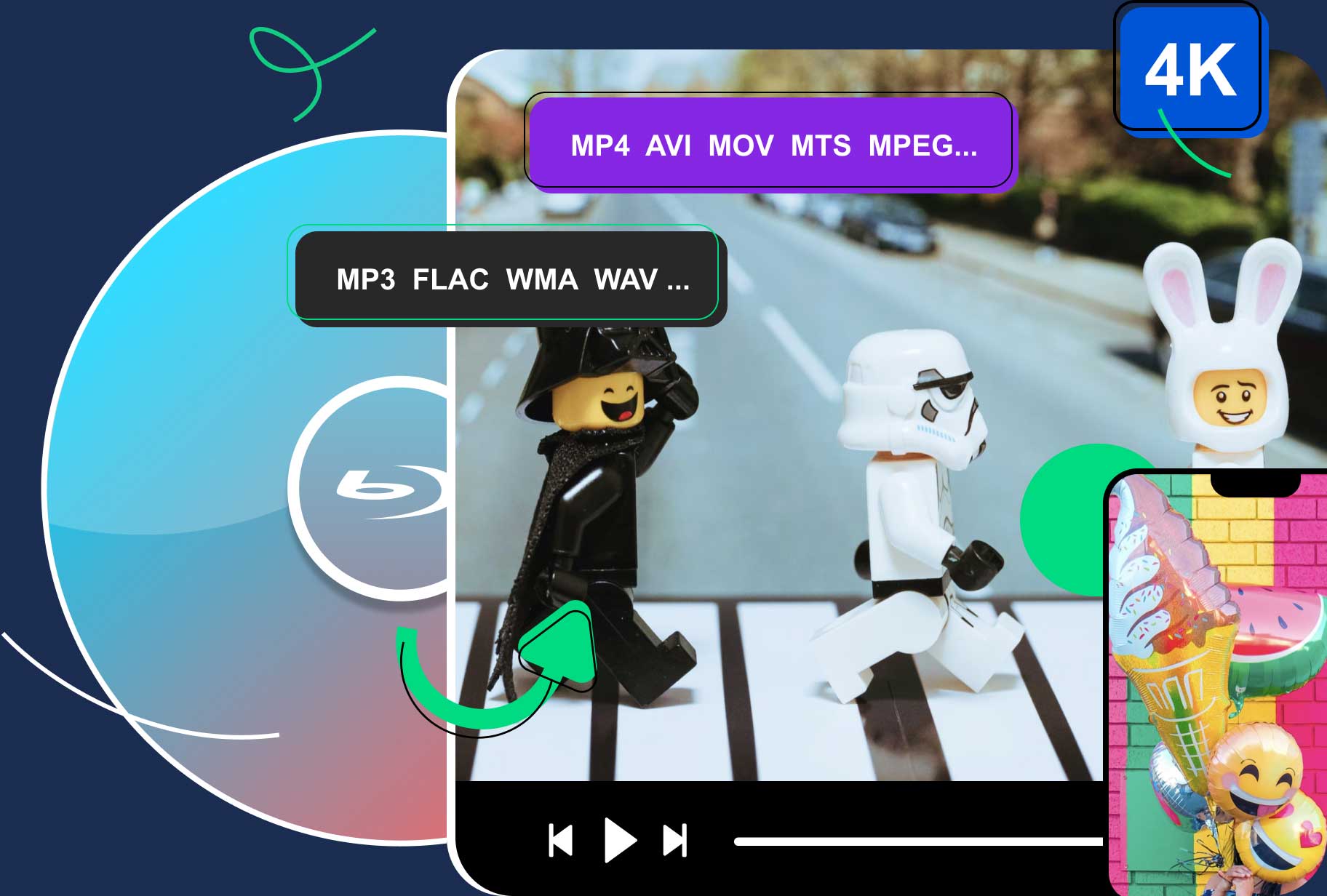 High-Quality Solution for Ripping Blu-ray/DVD/Folder to Any Formats Quickly
Free Download
Free Download
Blu-ray DVD Case Dimensions: Categories and Places to Recycle Them
Blu-ray and DVD cases come in various categories and dimensions, and each is made to cater to your different preferences and needs. Furthermore, these cases have a variety of sizes and shapes, from standard single-disc to multi-disc case solutions. Besides that, they can be categorized based on their purpose, like standard retail packaging, slim cases for space-saving storage, and steel books for collectors. In this article, we will step into the world of DVD Blu-ray case dimensions and categories, giving light on what these cases can offer with differences and functionality to you as a content creator or movie enthusiast.

Part 1. Bonus: Digitize Your Blu-ray & DVD Discs at Home
Before you learn the dimensions of Blu-ray and DVD cases, it would be nice to learn something about digitizing these disc contents for having soft copy collections for easier accessibility. In that case, get through this best choice of Blu-raySoftware, namely Blu-ray Ripper. It is the best solution for your Blu-ray digitation task, providing you with more than 500 options for output formats, including the popular ones for almost all devices. Besides that, this Blu-ray Ripper has unparalleled versatility and a user-friendly interface, making it the go-to choice for seamlessly converting DVDs and Blu-ray into your desired formats with utmost precision. Furthermore, it is equipped with advanced technologies while retaining the original content's integrity, giving you top-notch output quality.
Whether you aim to preserve your precious DVD and Blu-ray collection digitally or just want to enjoy your favorite movies on different devices, this software effortlessly combines efficiency and simplicity with powerful presets, allowing you to customize the resolution, bitrate, and frame rate. This Blu-ray Ripper also has editing capabilities that enable you to trim, add watermarks, crop, and apply special effects to enhance your outputs. Additionally, it is a time-saving tool with multiple files to process, for it supports batch conversion. Thus, before we answer your Are the DVD cases recyclable question, be guided about the steps on how to digitize your disc contents first.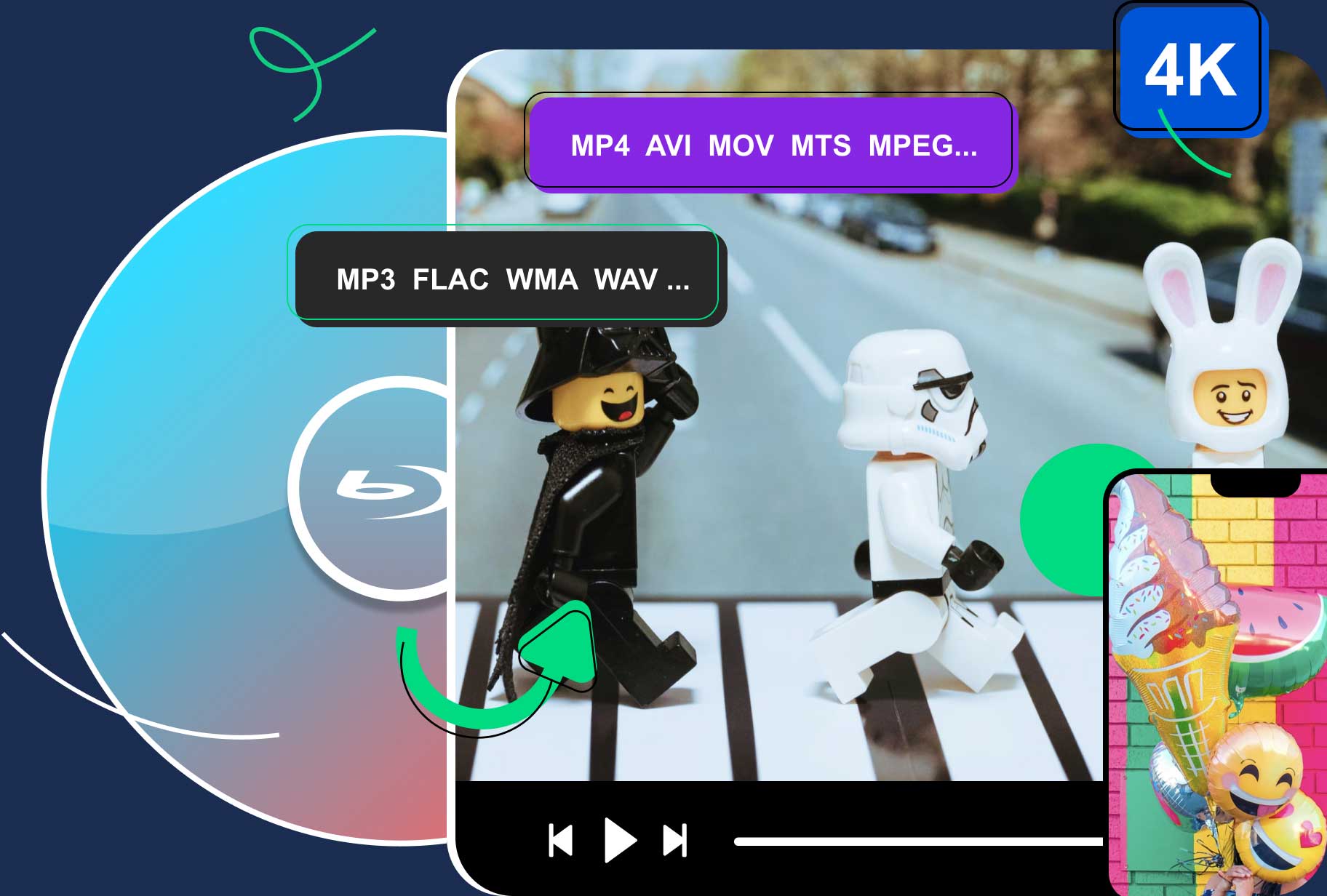 Blu-ray Ripper
Numerous output formats support.
High quality of digital outputs.
Easy to master process and workspace.
Powerful technology for batch and fast ripping conversion.
Step 1Install the software on your computer, and line up the discs you want to rip for backup. Place the disc at a time into the disc drive. Then, launch the software and click the Load DVD or the Load Blu-ray button to import the disc content.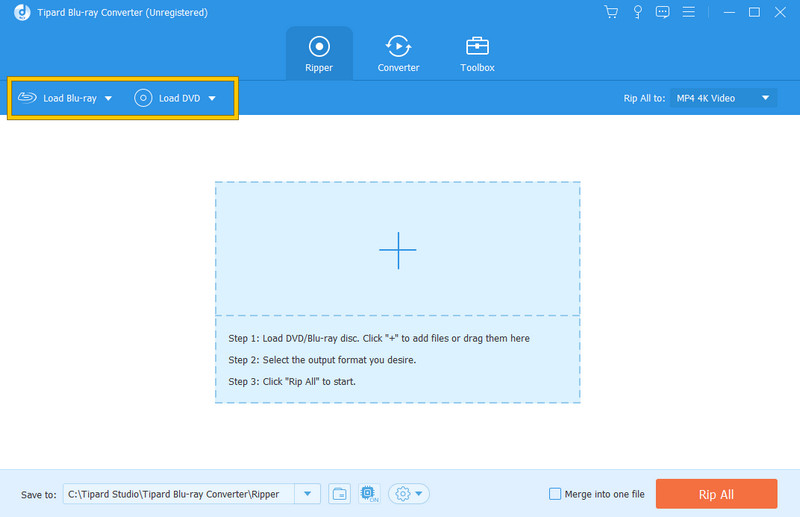 Step 2Once loaded, select your desired output format and quality in the Rip All To section.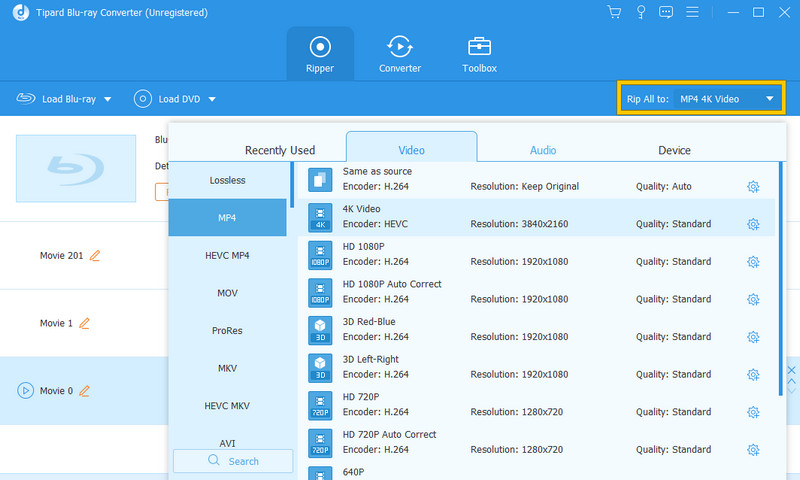 Step 3As simple as that, you may now click the Rip All button! Wait for a couple of minutes, and check the ripped movies on the file destination mentioned beside the Save to section.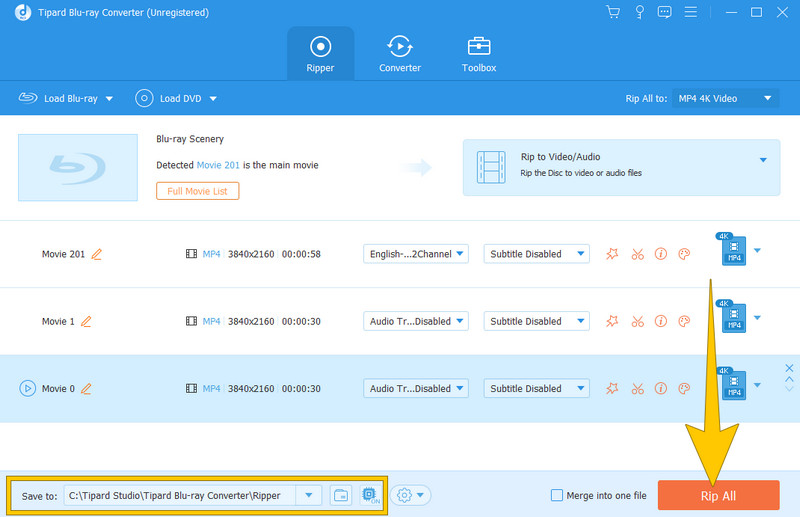 Part 2. Blu-ray & DVD Cases Dimensions and Categories
Let's now cut to the chase and learn the size of a standard DVD case. First, you need to know that the typical dimensions for standard DVD cases are 7.48 inches long, 5.31 inches wide, and 0.55 inches thick. When it comes to slim DVD cases, they are designed for one or two discs, and a slender booklet has a reduced thickness of 0.28 inches and maintains the same length and width. What about the multiple DVD cases? Well, they are an effective organizational solution for DVD collections containing two or more movies or TV episodes. The dimensions of these cases vary to accommodate additional discs, with a height of 5.25 inches and a width of 7.5 inches.
Standard DVD Case Dimensions
Slim DVD Case Dimensions
Multiple DVD Case Dimensions
• 7.48 inches x 5.31 inches x 0.55 inches.
• 190mm x 135mm x 14mm.
• 7.48 inches x 5.31 inches x 0.28 inches.
• 190mm x 135mm x 7mm.
• 5.25 inches x 7.5 inches x 1.54 inches.
• 190.5mm x 133.35mm x 39.11mm.
Aside from the three categories mentioned above, here are also some additional 4 Blu-ray disc cases with their dimensions.
| Categories | Blu-ray Cases | Blu-ray Amaray Cases | Blu-ray Multi-Disc Cases | Eco-Friendly Cases |
| --- | --- | --- | --- | --- |
| Dimensions | 6.75 inches in height and 5.31 inches in width. | 6.75 inches in height and 5.31 inches in width. | Same with the Blu-ray Amaray Cases. | 7.48 inches in length and 5.31 inches in width. |
Part 3. Are Blu-ray & DVD Cases Recyclable
To finally answer the question if the DVD cases are recyclable, a firm yes is what you will get. DVD and Blu-ray disc cases are generally recyclable. Since the cases are made from plastic materials, this gives us confirmation that they are recyclable. However, the recyclability can vary depending on the location you are at, along with the recycling guidelines in your area. Meanwhile, municipalities in many regions have recycling programs that accept these cases as part of their plastic recycling stream. For this reason, it's important to check with your local recycling center to confirm whether Blu-ray and DVD cases are accepted. Thus, according to local guidelines, be mindful of any additional materials in the cases and separate such as paper inserts.
Here are the potential places to recycle DVD and Blu-ray cases.
Curbside Recycling.
Local Recycling Center.
Retailer Take-Back Programs.
Mail-In Recycling Programs.
Environmental Organizations or Eco-Centers.
Terracycle.
Special Collection Events.
Some retailers, eco-friendly organizations, or electronic stores may also propose dedicated drop-off points or collection programs for electronic waste. Again, please be mindful and follow the recycling guidelines in the location you are at to ensure environmental sustainability and proper disposal of things.
Part 4. FAQs about the Dimensions of Blu-ray and DVD
Are DVD and Blu-ray cases the same size?

No, Blu-ray cases are smaller than DVD cases, and they have smaller dimensions.

Can you fit a Blu-ray disc in a DVD case?

Yes, you can fit a Blu-ray disc into a DVD case. However, Blu-ray cases are designed to accommodate the smaller size of Blu-ray discs better.

What are Blu-ray cases called?

Blu-ray cases are called Blu-ray keep cases or Blu-ray Amaray cases.

Why are Blu-ray cases smaller?

Blu-ray cases are made smaller to match the dimensions of discs and provide a more compact and standardized packaging for high-definition content.

Are CD and DVD cases the same?

CD cases are smaller than DVD cases, for the CD jewel cases are approximately 5.59 inches in height, while DVD cases are 7.48 inches.
Conclusion
You just grasped the different Blu-ray and DVD case dimensions and addition categories given above. You were also given ideas about the right places where you can recycle your disc cases. However, before you even recycle the disc cases, you may want to back up the disc content by turning them into digital copies using Blu-ray Ripper.