Blu-ray Ripper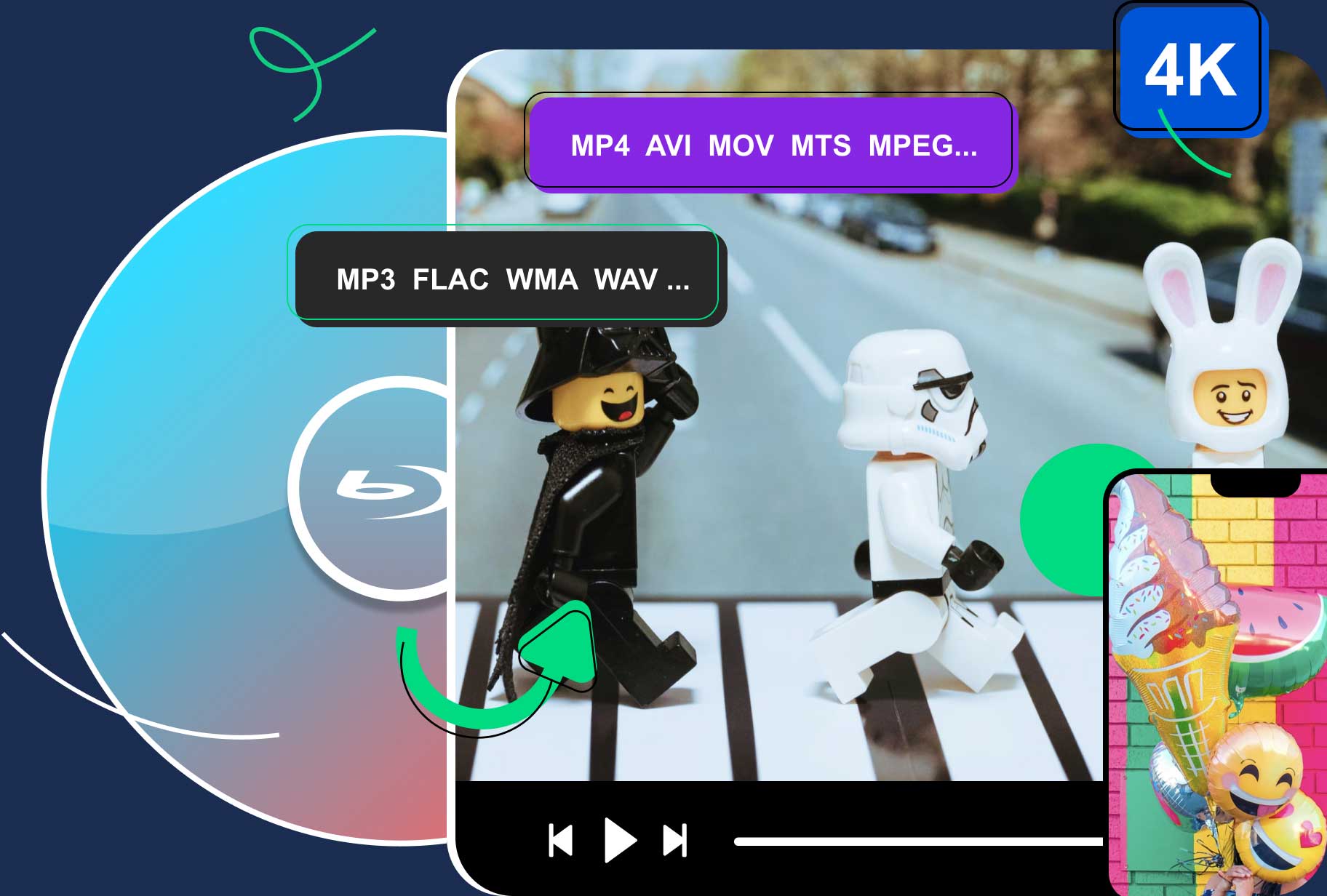 High-Quality Solution for Ripping Blu-ray/DVD/Folder to Any Formats Quickly
Free Download
Free Download
Is Blu-ray Region Free: Find the Answer from This Detailed Introduction
Region codes are several alphabetic letters or Arabic numbers restricting your disc playback to specific regions or areas. Since DVD has a large market share and is still popular in the States, you must be familiar with its region codes (1 to 6). However, is Blu-ray region free, or can I play it in any region? You must have such worries when purchasing this high-definition disc for the first time. Unfortunately, the quick answer is no. Blu-rays also have region codes. But this article will elaborate on their functions and corresponding regions for different codes. Meanwhile, the solution for playing region-locked Blu-ray is also here.

Part 1: All Things about Blu-ray Region Codes
Blu-ray is not region-free but has fewer letters for region codes than DVDs. There are three Blu-ray region codes: A, B, and C. Normally, one country uses only one region code. But there is an exception. For example, mainland China uses Region C, while other areas like Macau and Taiwan use Region A. United States Blu-ray region code is also Region A. Below is the map with detailed region codes and the corresponding regions.

You should be fine with the playback if you purchase the Blu-ray disc and drive in the same region. But your Region B player will only play the discs you bought from the USA if the discs are not region-free. Some might wonder: How to tell if a Blu-ray is region-free? The answer is to check the disc case. That is the place where you will find the region code symbols. If your case shows, it is a region ABC Blu-ray disc or writes 'ALL' like the following picture, the disc inside is region-free.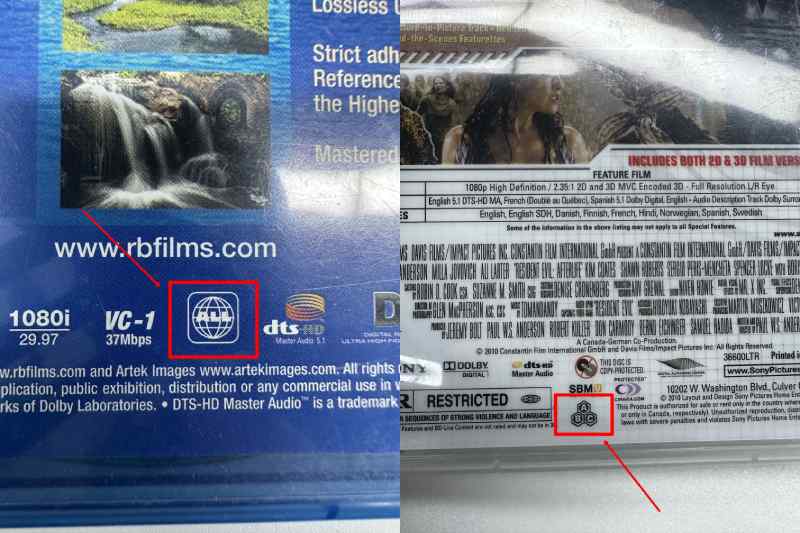 Why are there region codes? There are many reasons. One trustworthy reason is that film studios and movie companies use the region codes to prevent losses at box offices. Films have different release dates in different regions, and if there were no DVD or Blu-ray region codes, some regions worldwide might have access to unreleased films beforehand.
To be more specific, suppose a film has been launched in US theaters and will release its Blu-ray or DVD versions. If the region code did not exist, then people from other countries where the film has yet to be launched in the theater can purchase Blu-ray or DVD to watch the film. Then, the box office will drop in that country.
Meanwhile, region codes also help with government censorship. With the code restrictions, authorities can better censor what is acceptable for watching in certain regions.
Is there any region-free disc? Yes, there is. Currently, 4K Blu-ray discs have no region codes. Hence, the code will not be an issue for 4K Blu-ray playback. However, not all Blu-ray players support 4K Blu-ray; you will need a 4K Blu-ray player to watch the film. 4K playback is also a bit tricky.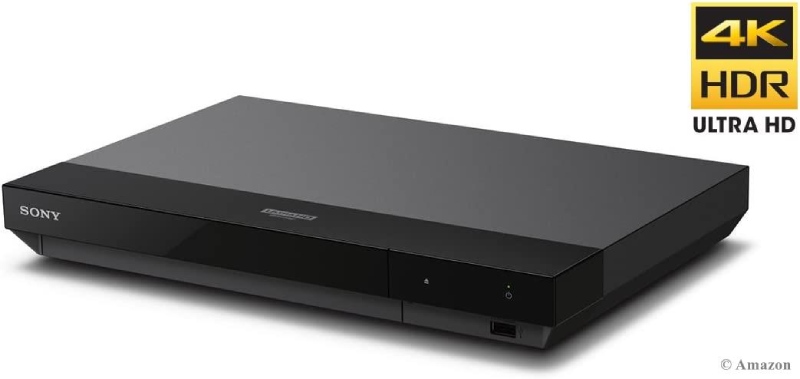 Can I change the Blu-ray region codes? No, you can't change the region codes of a disc. But you can change the region code settings of a computer with an optical Blu-ray drive. But they have a change limit. Once you reach the limit, your drive's code setting will be fixed on the last region code setting. Some Blu-ray players also allow users to change their region code settings. Here is a general example of changing a player's region code. You can also find the detailed guide for your specific player.
Step 1Turn on the player but do not insert any disc into it.
Step 2Use the remote to browse Info, Setup, Preferences, or other places like settings. Check if there is a Region option within these settings.
Step 3Change to a new region code you prefer and confirm. Then, you are done and start enjoying your movie.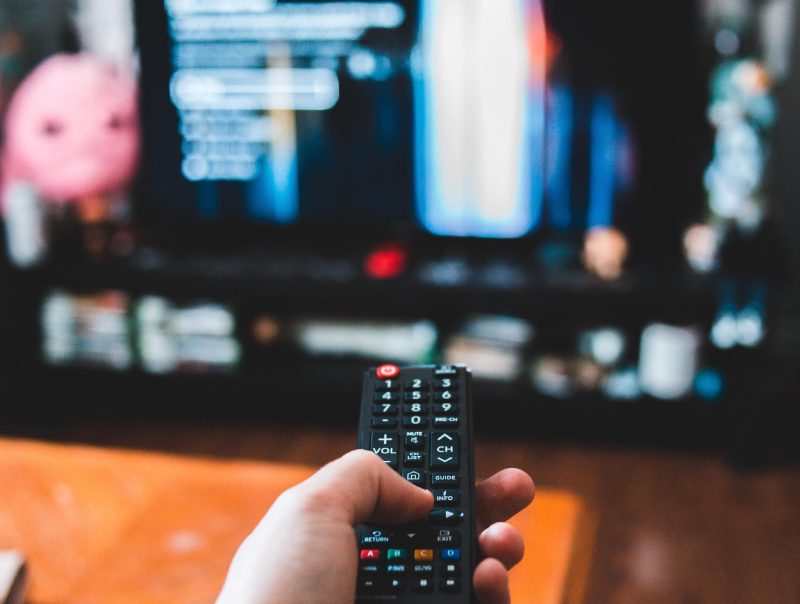 Part 2: How to Play Region-locked Blu-ray Everywhere
Since region codes give geographic restrictions on Blu-ray playback, how to play Region B Blu-ray in the US forever? You can first change the region code of your Blu-ray drive. Then, rip the Blu-ray disc to digital formats with Blu-ray Ripper and enjoy the content without region limits. This ripping tool picked by Blu-ray Software is compatible with any Blu-ray disc. Within a few clicks, you can get the digital version of your Blu-ray and watch it anywhere you go. One of the advantages of this ripping tool is that you can preserve the original quality of your Blu-ray. Besides, if you also wish to watch Blu-ray on PS consoles, mobile, TV, or other devices, you can find the best presets suitable for all those devices inside this ripping tool.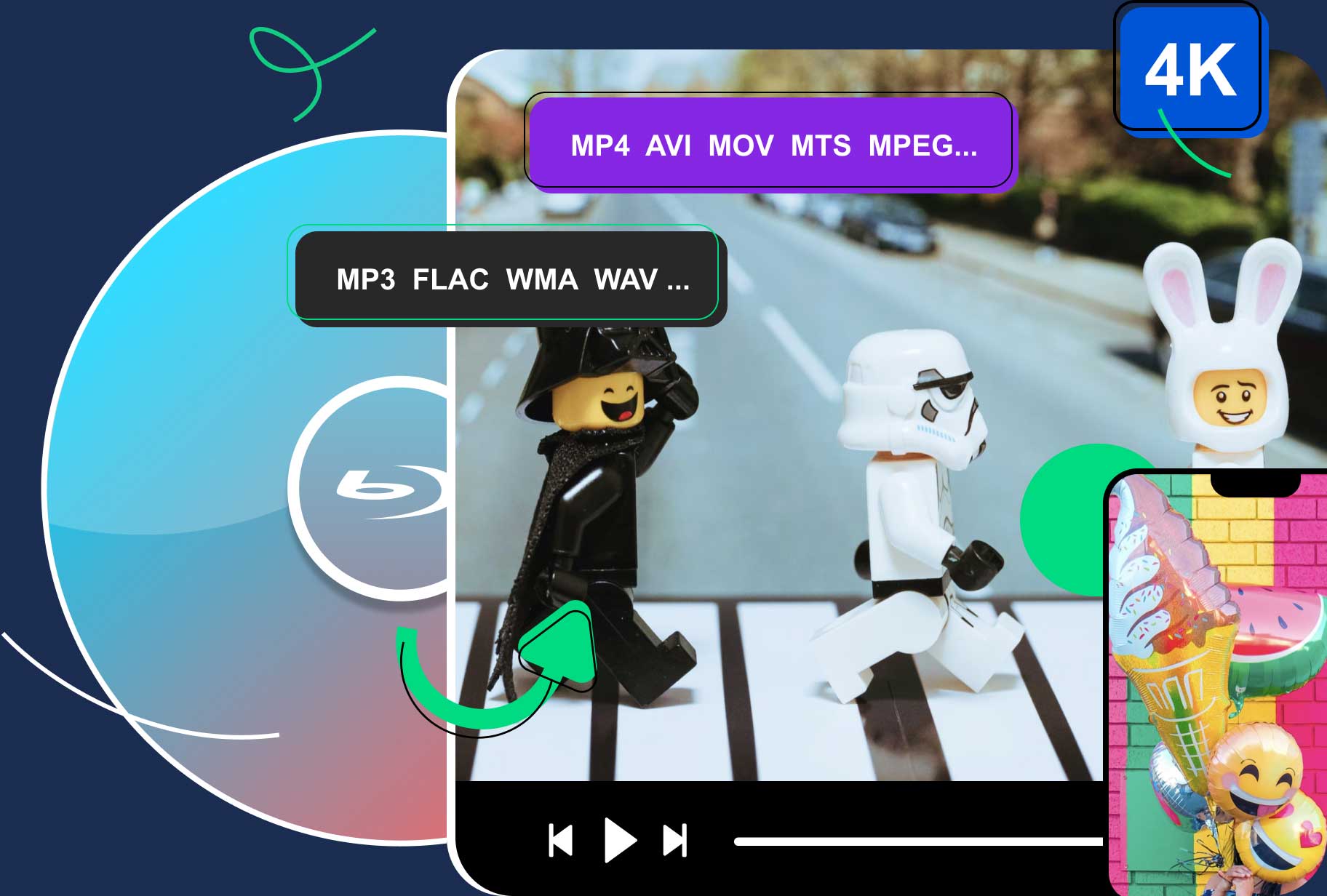 Blu-ray Ripper
Bypass region codes restrictions of the discs.
Convert Blu-ray to different formats in different resolutions.
Achieve lossless ripping within a few minutes quickly.
Merge all titles from Blu-ray into one file once.
Rip Region-Locked Blu-ray to Play Everywhere:
Step 1Connect the Blu-ray drive to your computer and insert the disc into the drive. Then, launch this ripper after downloading it. Click the Load Blu-ray drop-down button to select and load your Blu-ray disc.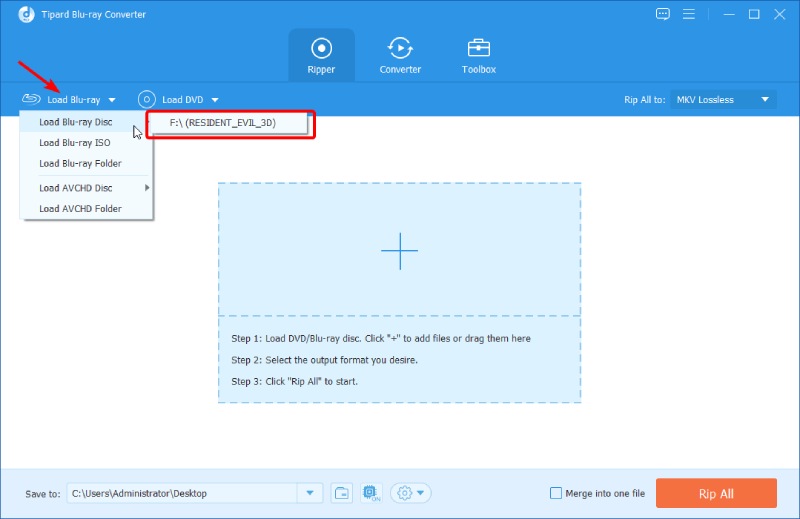 Step 2Choose to load all titles or only the main title. If you choose all titles, it will take a while to load. After loading, you can click the play icon to preview the video. Then, click the Rip All to drop-down button to choose an output format for these titles.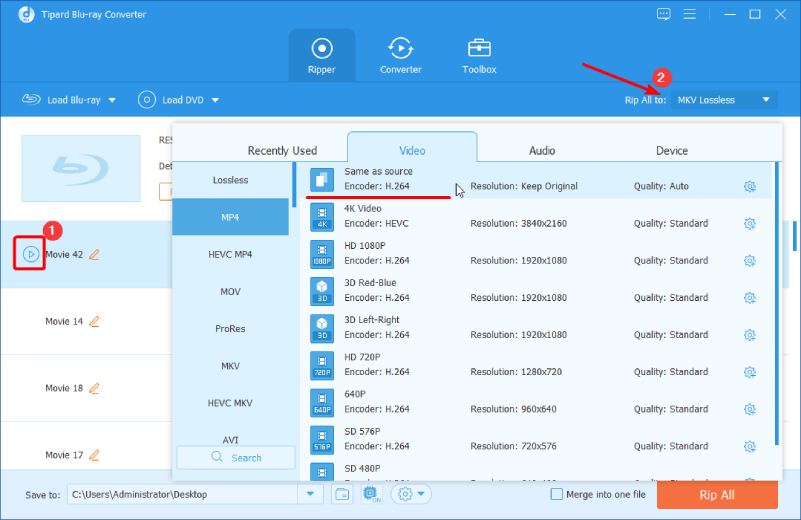 Step 3Set up the output folder by clicking the Browse and Select Folder button. Name the folder and click the Select Folder button to confirm your choice.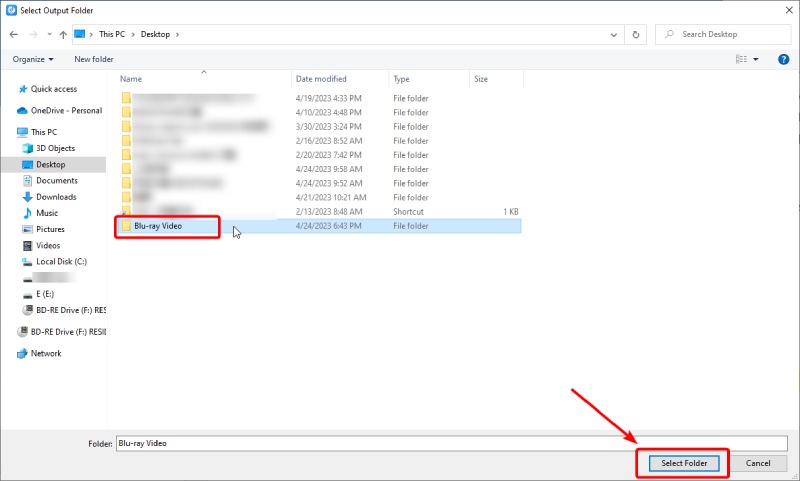 Step 4Now, you can tick the Merge into one file to combine all these titles. Also, you can select which subtitle to rip via the Subtitle drop-down option. Then, click the Rip All button to start ripping.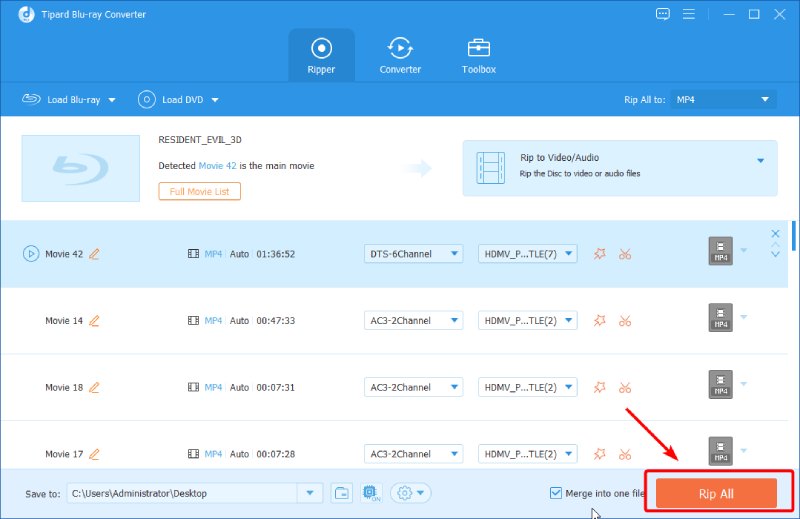 Part 3: FAQs about Blu-ray Region Codes
Can I change the region code of the Blu-ray?

No, you cannot. It's impossible to change the disc's region code. But you might change the region code of your Blu-ray player. If you have a Blu-ray optical drive, you might also change its code settings for a limited time on your computer.

Can you play UK Blu-rays in the US?

No, you cannot. The discs from UK or European will not work in the US. You will need a region-B or region-free Blu-ray player to play these discs.

Is the PS region locked?

No, the PS console is region-free to game discs. But they have region limits on DLCs and DVD and Blu-ray discs playback.
Conclusion
As this article covers all things about Blu-ray region codes, you can now better understand the ABC region codes on your Blu-ray cases. You can share this post with friends or others who still have questions about these codes! Let more people know their definitions, functions, and why they still exist. Meanwhile, use the useful tips above to change the code settings of your player and convert the Blu-ray to digital with the ripper mentioned to get rid of region restrictions.