Blu-ray Ripper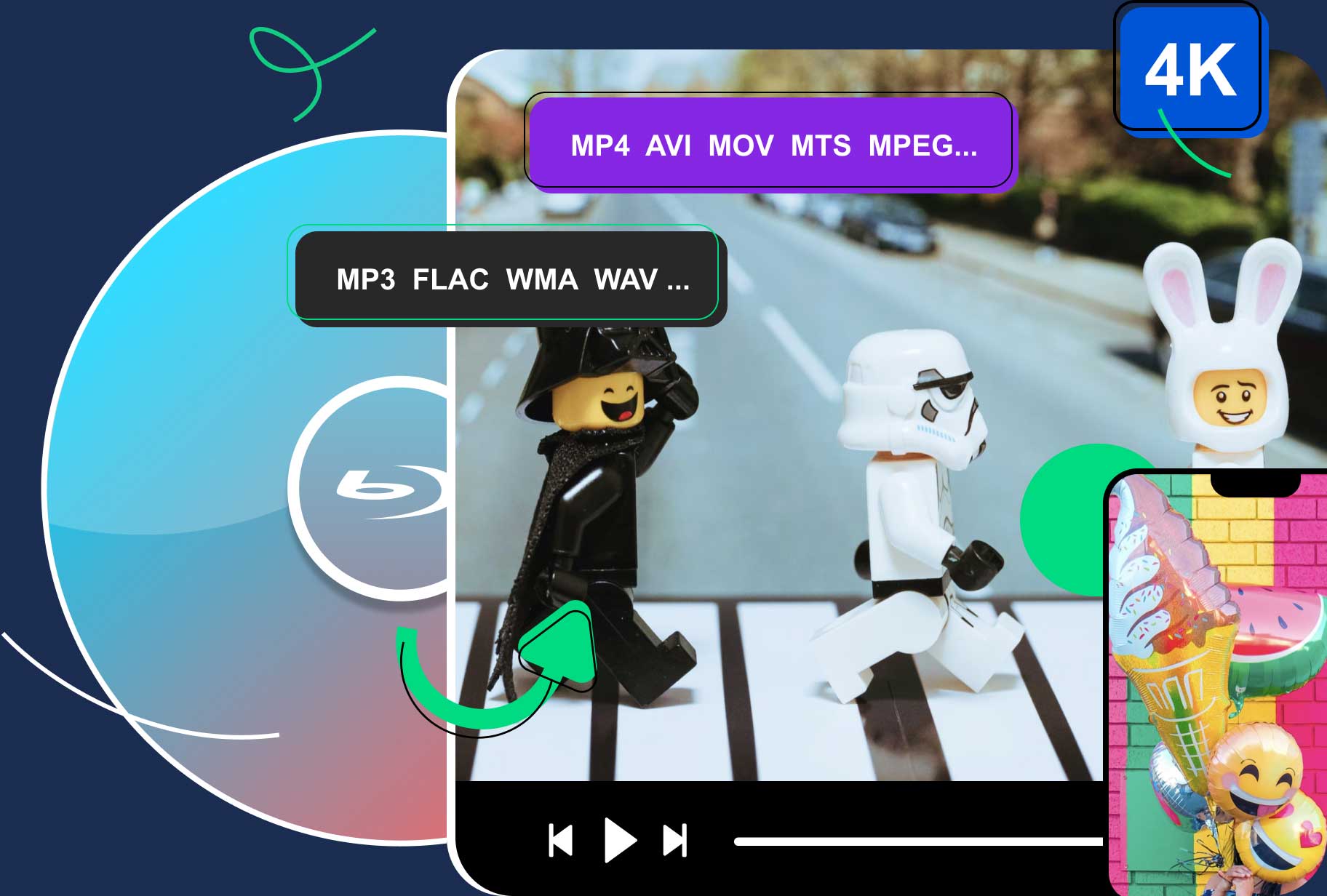 High-Quality Solution for Ripping Blu-ray/DVD/Folder to Any Formats Quickly
Free Download
Free Download
How to Watch Blu-ray on iPod Touch by Ripping
Although iPod has been out of sale for years, it remains a classic design in the industry. As a portable music and video player, iPod is mainly used for enjoying music, videos, and movies. This feature also makes it a handy option for Blu-ray movie playback. Is it possible to watch Blu-ray on iPod? Yes, it is. The article is here to help you copy Blu-ray to iPod for movie playback, taking the iPod Touch as an example. By ripping properly, you can get a lossless digital copy of the Blu-ray and transfer it to the iPod Touch to watch anywhere you go and even listen to the movie while running.
Part 1. How to Rip Blu-ray to iPod Touch
The iPod series supports many audio formats. You can listen to regular MP3 music with iPod or enjoy songs in other formats like AAC, Apple Lossless, AIFF, and WAV. As for videos, iPod supports MOV, MP4, and M4V file formats, but the videos must be H.264. Therefore, to successfully enjoy Blu-ray movies on iPod, you need to make sure the video is encoded with H.264.
You can quickly turn your Blu-ray into H. 264-coded videos with Blu-ray Ripper, which is the basis of copying Blu-ray to iPod. The device presets inside the ripper are powerful but user-friendly. The presets are the best settings for iPhone, iPod, iPad, Android phones, TVs, PS, etc. If you are unsatisfied with the final video resolution, feel free to use the video enhancer to improve the quality.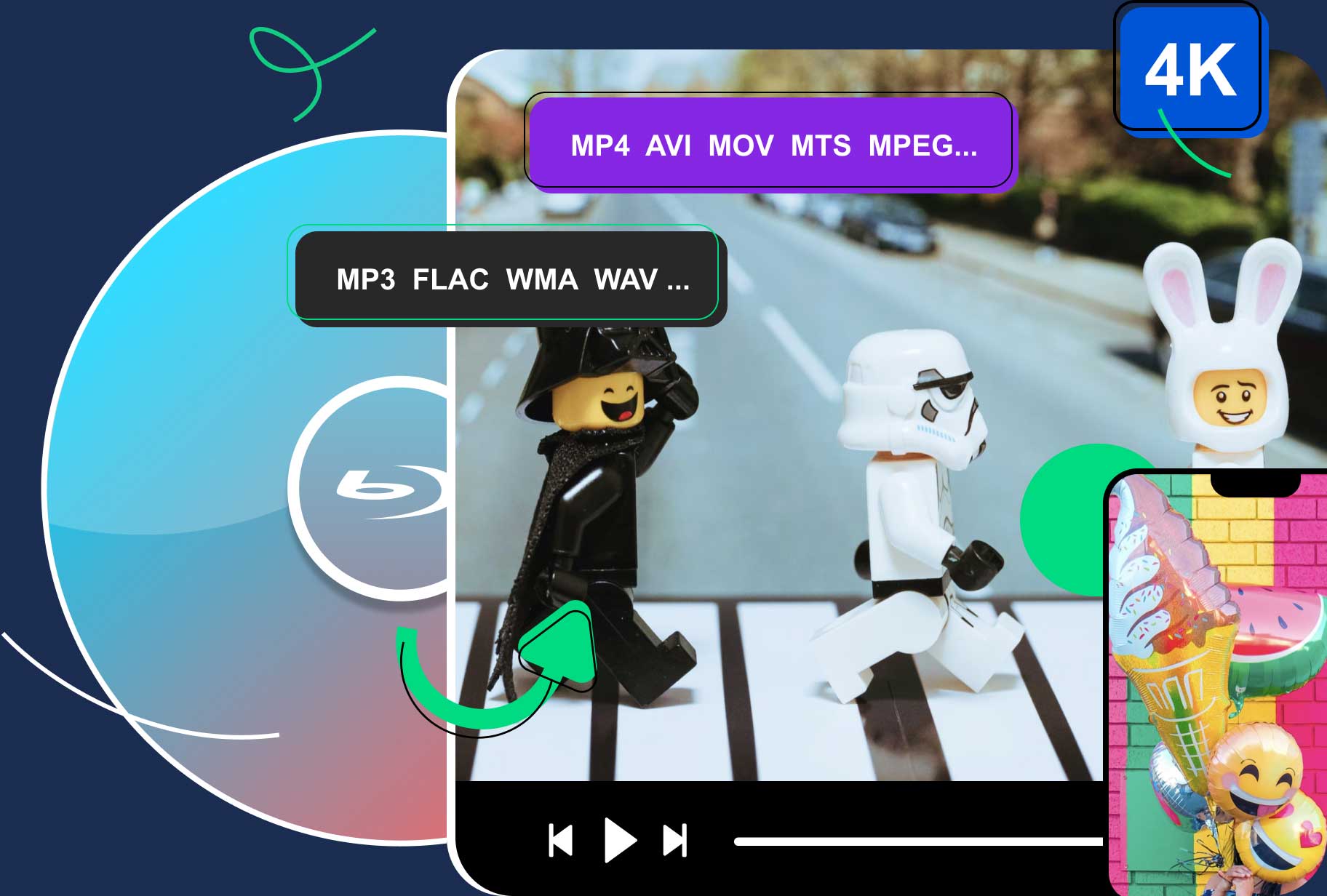 Blu-ray Ripper
No quality drop during the conversion.
Trim, crop, rotate, and edit the Blu-ray video.
Hardware acceleration increases ripping speed.
Offer the best ripping settings for iPod Touch.
4 Steps to Rip Blu-ray to iPod Touch Acceptable Format
Step 1Insert Blu-ray Disc
Connect your Blu-ray drive to the computer and insert the disc into the drive. Download this ripper for Blu-ray to iPod for free here. Install and launch the ripper. Click the Load Blu-ray Disc button to choose your disc.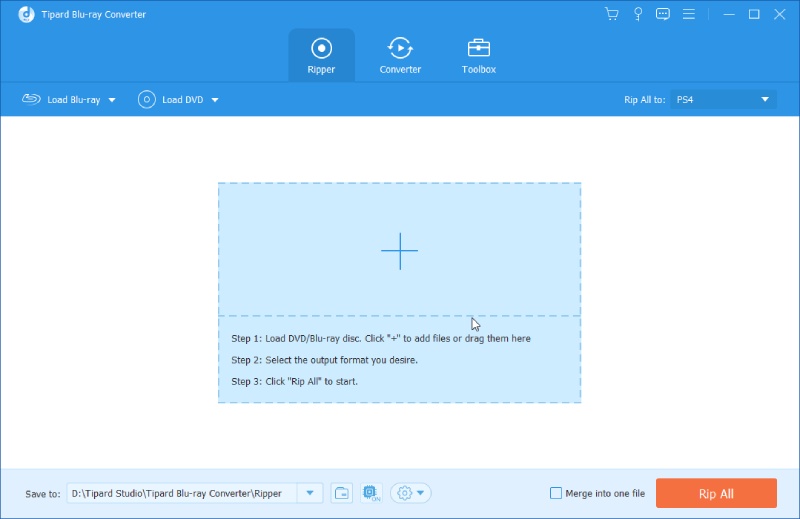 Step 2Select Titles
You can keep only the main title or select several titles and delete the rest. Then, click the play icon to preview the title.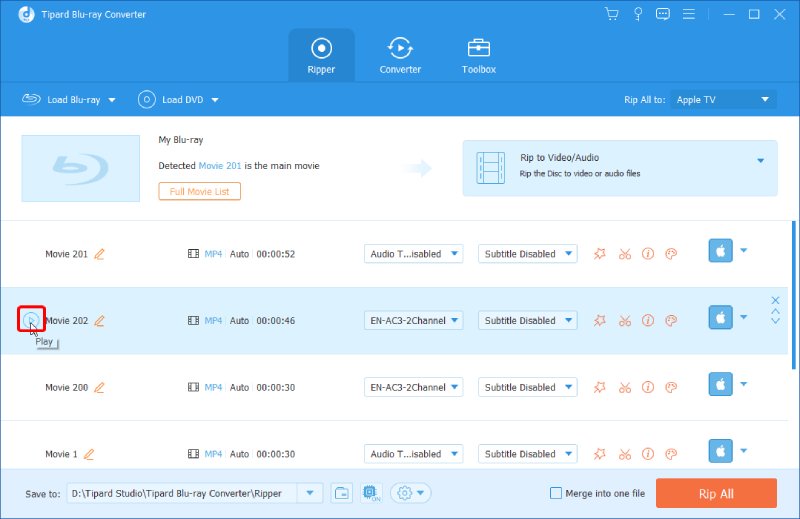 Step 3Set Up Output Format
Click the Output Format button and go to the Device tab. Find iPod Touch from Apple Device.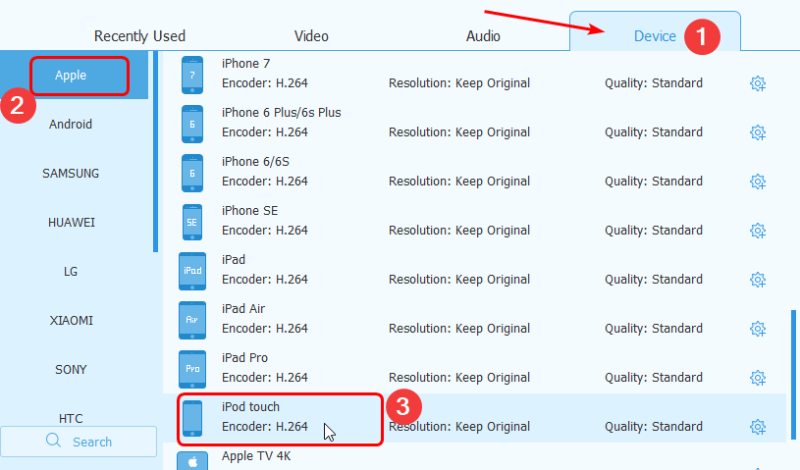 Step 4Get Ripping Started
Next, click the Save to dropdown option, select Browse and Select Folder, and set up a destination folder. Confirm it. Click the Rip All button to convert your Blu-ray to iPod Touch-supported format.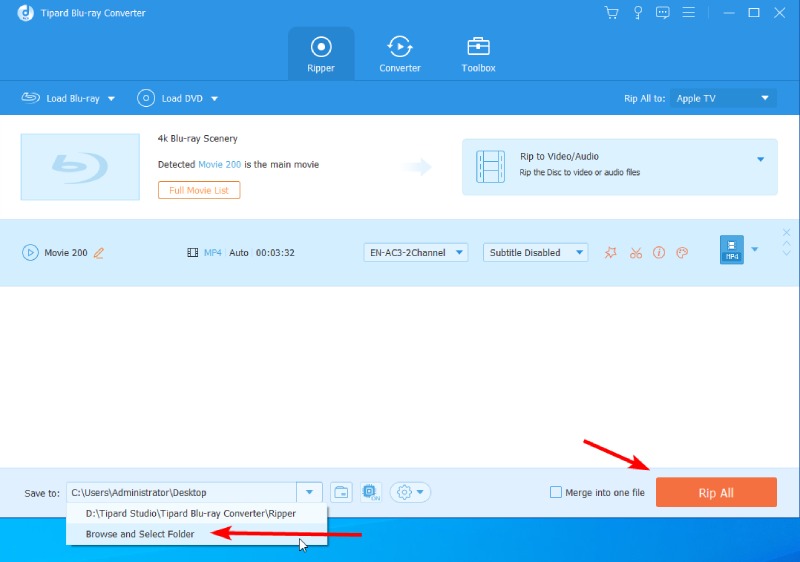 Part 2. Copy Blu-ray to iPod after Ripping
Once the converter finishes ripping the Blu-ray movie, your destination folder will pop up. Then, you can now copy Blu-ray to iPod for watching. There are two transfer options, iTunes and AirPlay. iTunes is feasible on both Windows and Mac, while the latter AirDrop method only works on Mac.
iTunes
iTunes is a useful transferring station for you to copy Blu-ray to iPod. You can first transfer the Blu-ray to iTunes after ripping. Then sync the video from iTunes to iPod. Below are the detailed steps.
Step 1Whether it is on Mac on Windows, make sure the iTunes you use is the latest.
Step 2Launch iTunes on the computer. Connect your iPod to the computer via a USB cable.
Step 3Click the device icon in iTunes and choose the File Sharing option.
Step 4You will see a list of apps on your iPod Touch. Drag the video to an app that can play it.
Step 5A progress bar will appear at the top. You can find the video in the Files app on your iPod.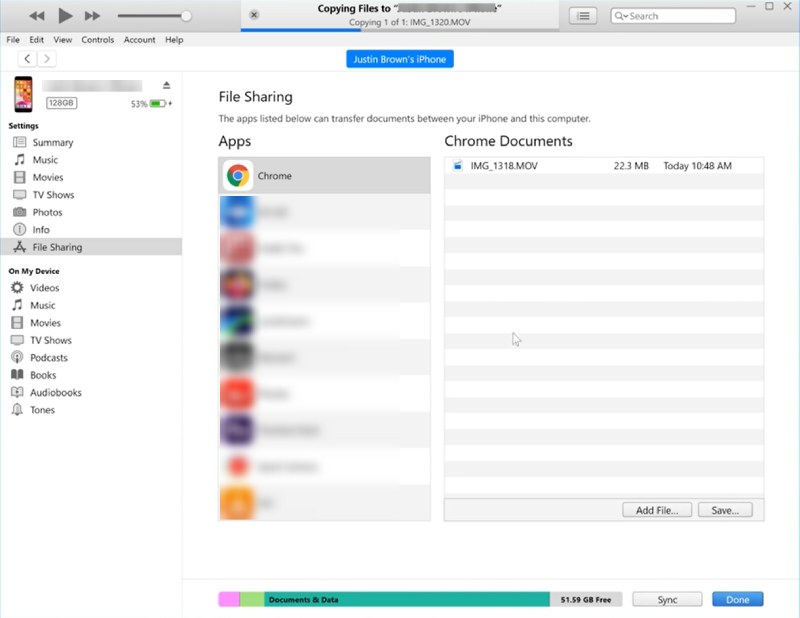 AirDrop
Mac users have a more direct way to copy Blu-ray to iPod once the ripping is done. The AirDrop feature allows users to transfer apps, images, videos, documents, and others across Apple devices. Therefore, you can send the Blu-ray movie from Mac to the iPod through AirDrop.
Step 1Your Mac and iPod must be on the same internet, and turn off the hotspot on your iPod. Open Bluetooth on the iPod.
Step 2Open the Control Center and press on AirDrop to choose Everyone.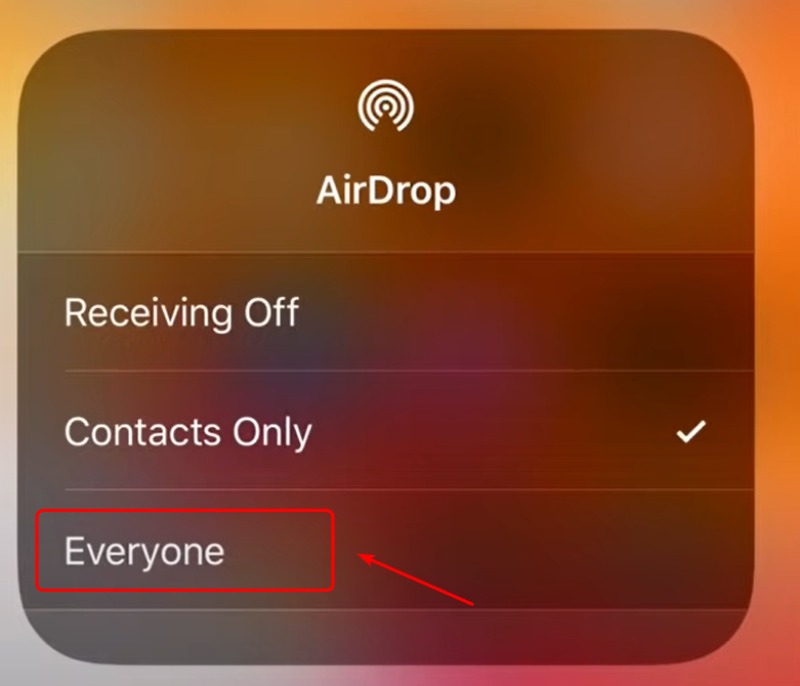 Step 3Then, open Finder on your Mac and click the Go button on the menu bar. Choose AirDrop. Turn on Bluetooth on the Mac.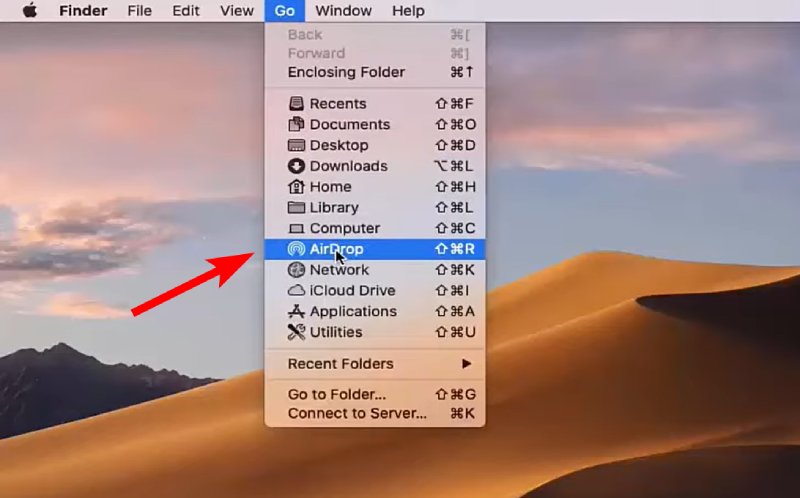 Step 4Choose Everyone in the Allow me to be discovered by dropdown option.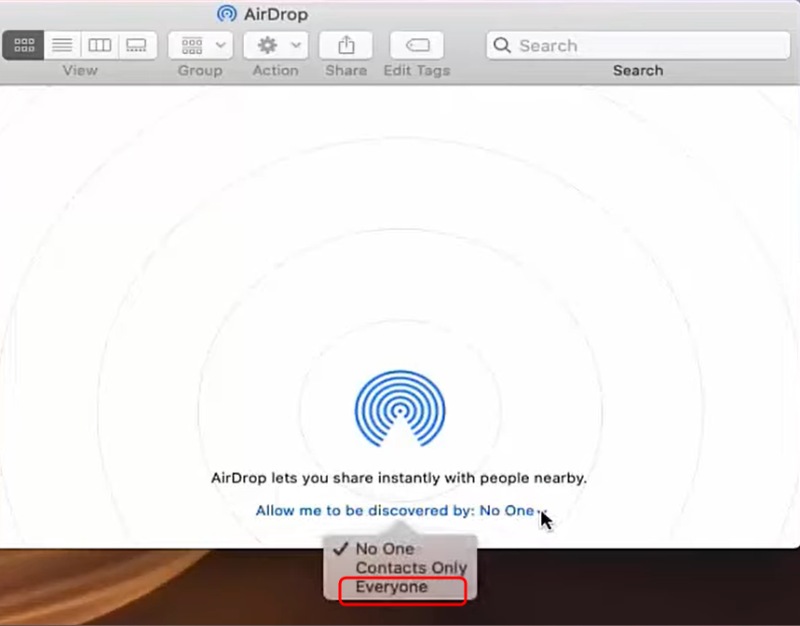 Step 5Your Mac will detect your iPod, and you can drag the video file to your iPod icon in the AirDrop window. The transfer time depends on the video size. Once it ends, you can watch the Blu-ray on iPod.
Part 3. FAQs about Copy Blu-ray to iPod
What else can I use to copy Blu-ray to iPod after ripping?

You can also use iCloud link, Google Drive, OneDrive, and other online cloud storage services to transfer the ripped Blu-ray between your computer and iPod. Besides, using online drives also backs up your movies.

Is Apple still making iPods?

No. Apple has discontinued iPods for over 20 years. The latest version of the iPod is iPod Touch, and it has had no updates since 2019.

Does iPod Touch play only audio/music?

No, it does not. iPod Touch and earlier iPods play both audio and video files. They support many audio formats like regular MP3 or Apple Lossless or uncommon ones like HE-AAC or others. For video formats, they are compatible with HEVC, H.264, MPEG-4 Part 2, and Motion JPEG.
Conclusion
Now you are ready to enjoy Blu-ray movies on iPod. Start by downloading the Blu-ray Ripper here and play Blu-ray on iPod immediately after conversion. No learning curves are required; everything is simplified in this ripper. Your classical music player, iPod Touch, will become useful again and turn it into a portable mini 'Blu-ray player' on hand.