[Faithful Review] How Is Leawo Blu-ray Player in Media Playback?
Is Leawo Blu-ray Player malware? Is this player worth purchasing? Does it support all the media files? You must be filled with these questions when deciding whether to buy this Blu-ray play software from Leawo. To completely address all your worries, this article gives a full review of the Leawo Blu-ray Player and assesses its playback functionality. Before opening your wallet, check out this detailed review to see if this player is the best choice for you or if a better one can meet your personal needs. Keep browsing to see more.

Quick Sum:
See the pros and cons of this player before accessing the complete Leawo Blu-ray Player's review.
Pros

Clean user interface
Easy-to-navigate user guide.
Allow hardware acceleration.
14 playback speed options.
Crystal-clear picture quality and high-quality playback.
Cons

Interaction is a bit rigid.
Mouse operation on the disc menu is not applicable.
Annoying ads pop up when playback stops in the free version.
Subtitle adjustment needs extra steps in Settings.
Part 1: Full Review of Leawo Blu-ray Player
Leawo Blu-ray Player is a multimedia player developed by Leawo. This player can play regular media files like video/audio as well as DVD/Blu-ray discs, folders, and ISO files.
Currently, the player is available on Mac and Windows. You can watch your downloaded movies, add subtitles, switch to another audio track, and create a personalized playlist in Leawo's player.
Besides this basic introduction, the following sheds light on this player from the perspective of system requirements, disc region support, playback (speed, quality, and control), file compatibility, menu support, and problems.
System Requirements
One can easily meet Leawo Blu-ray Player's system requirements for running it successfully. It supports Windows 7 system to the latest 11. Its official recommended RAM is 1024MB and above. For Mac users, you can run this player on OS X 10.10 (Yosemite) and the successors. The recommended RAM for Mac is also 1024MB and above. You can get a free download of this software on its official site or Mac App Store. Besides, you might get a pop-up reminder for JRE 6 installation. When seeing this, do not panic. It is not malware. JRE is necessary to run this Leawo player on your computer. Click the Yes button, and it will download for you. Follow the instruction to install the necessary Java on your device then.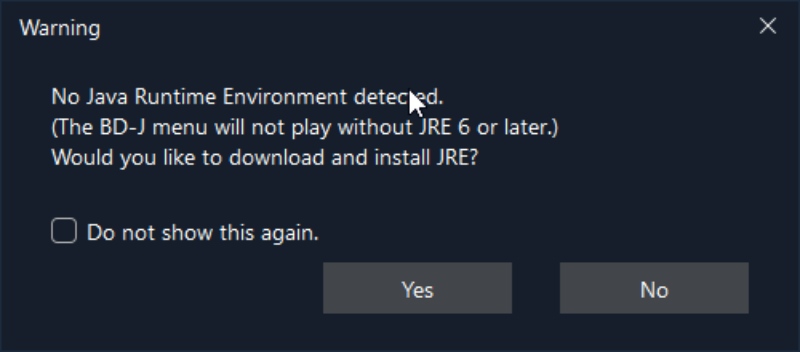 Disc Region Support
When playing a disc on the computer, one important element is the disc region and protection. Using Leawo Blu-ray Player to play your DVD or Blu-ray will not have the frustrating region restriction issue. As a region-free Blu-ray player, Leawo supports all Blu-ray regions, including A, B, and C. Meanwhile, it also supports playing protected discs. Furthermore, you can go to Player Settings and set up a fixed Blu-ray region for the player.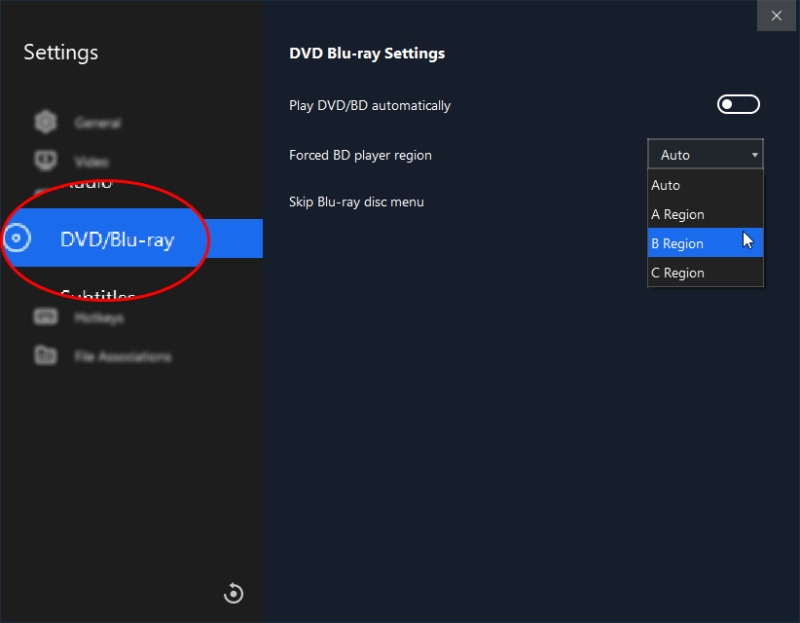 Playback (Speed, Quality, and Control)
Like other software, Leawo Blu-ray Player also supports drag-and-drop operations. You can drag videos, music, ISO files, and others to the player's interface to play them. When dragging these files to play, this player also has a fast-responding speed. As for during the playback, you can adjust the playback speed with nine options: 0.16×, 0.8×, 0.4×, 0.2×, 0.25×, 0.5×, 0.75×, 1×, 1.25×, 1.5×, 2×, 4×, 8×, and 16×. Besides the speed control, this player will remember your last playback position, so you do not need to start over again.
Meanwhile, as a versatile player, the Leawo player displays the original quality of your video picture. According to the official tech specifications, the Leawo player also supports several audio-processing technologies, including Dolby, DTS, AAC, TrueHD, etc. Therefore, you can enjoy the original sound from your Blu-ray movie losslessly.
What's more, there are convenient keyboard controls in Leawo Blu-ray Player during your media playback. For example, press Ctrl and O keys to quickly open a file to play in this program. Whenever you want, you can click the down arrow beside Leawo Blu-ray Player and click the Player Settings button. There, you can find the Hotkeys setting and change the default hotkeys.
File Compatibility
This player from Leawo is compatible with a wide range of media formats. Whether they are the common MP4, MKV, and AVI videos or uncommon AIFF, OGG, or VOB files, you can play these in the Leawo player. You can enjoy video playback flexibility and leave compatibility issues behind even when using the free version. To check the full list of Leawo's supported media format, go to Player Settings to see File Associations. Meanwhile, this setting also enables you to disable the association with specific or all files.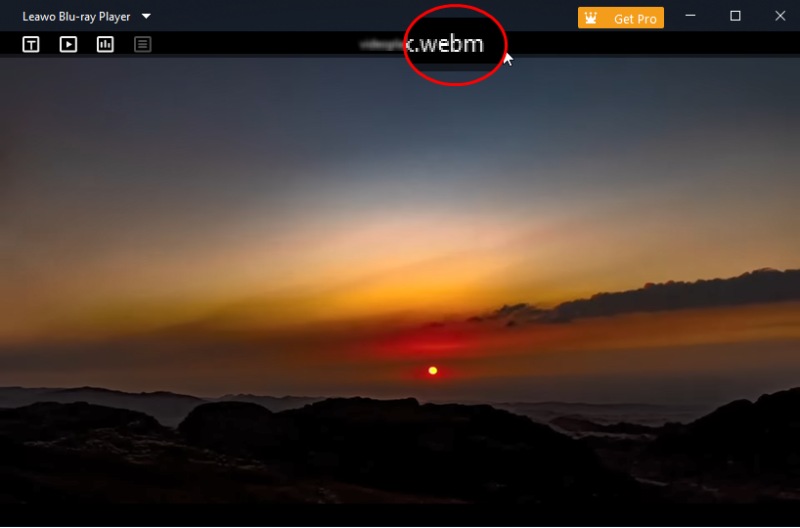 Menu Support
You can see the Blu-ray or DVD menus in Leawo Blu-ray Player. But you can't control the menu with your mouse or by clicking, which might need improvements. This player offers a virtual controller for you to click on the menu and choose which title to play. You can press the back or forward arrow to control the menu. If you do not want to see the menu whenever you open the disc, go to the DVD/Blu-ray setting in the Player Settings and click the Skip Blu-ray disc menu option.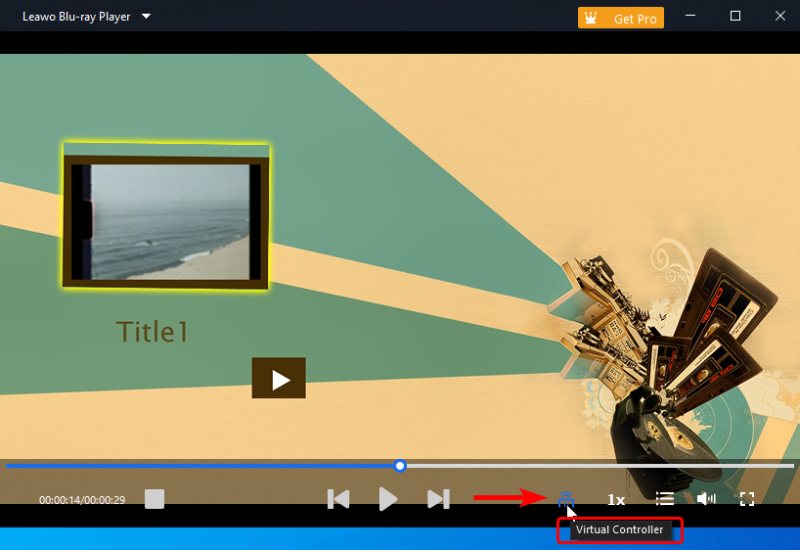 Leawo Blu-ray Player Problems
During the test, there were some trivial problems with this player. They might not be fatal, but they can be disturbing when watching your movies. First, the playlist control is rigid. Once you open the playlist on the right, you can't hide it by clicking the blank space. You must click the playlist icon or a small arrow icon, but that playlist icon would automatically hide after you open the playlist, which is odd.
Second, the forward and backward features are not smooth enough. You can clearly see the frame frozen when going backward or forward.
Third, if you are not using the Full-Screen mode for playback, the top of the interface will always display, and there is no way to hide it. Additionally, you cannot adjust the aspect ratio either. The screen mode is scarce.
Moreover, compared to other similar competitors, Leawo Blu-ray Player's price is higher. It costs $99.95 for a lifetime license. And there is no multi-device license.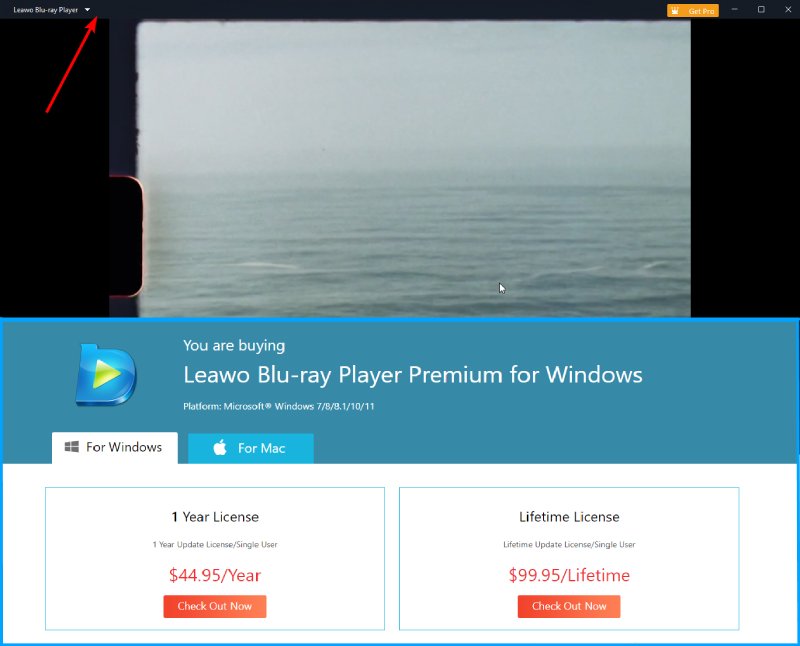 Part 2: Faster Alternative to Leawo Blu-ray Player
If you want high-end audiovisual quality at a lower price, Blu-ray Software picks Blu-ray Player for you. Get this powerful alternative player at less than half the Leawo Blu-ray Player's price while enjoying the high-quality playback experience. This player gives you better control over your movie playback and supports over 500 media formats. The user-friendly interface displays everything you need on the surface. Meanwhile, the easy-to-spot menu button enables you to switch to any chapter or title you want in the disc.
Blu-ray Player
Move forward and backward flexibly during playback.
Consume a few resources for playback.
Get a snapshot of your video with both the button and hotkeys.
Offer three hardware-accelerated decoding options.
Enable HDMI/SPDIF audio passthrough effect.
How to Play Blu-ray/DVD with Blu-ray Player
Step 1Connect the drive to your computer and insert the disc into the drive. After that, download this smooth player via the button above and install it on your computer. Launch it afterward. Click the Open Disc button on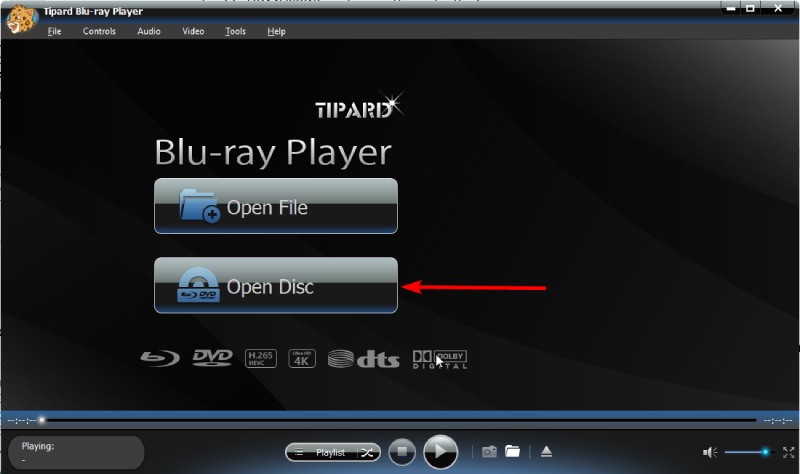 Step 2Choose the disc you insert, and this player will start to play it. Click the Menu button to view the chapter and change subtitles and audio tracks. If you want to import your subtitle file, click the Subtitle Track button in Video and click the Add Subtitle button to import it.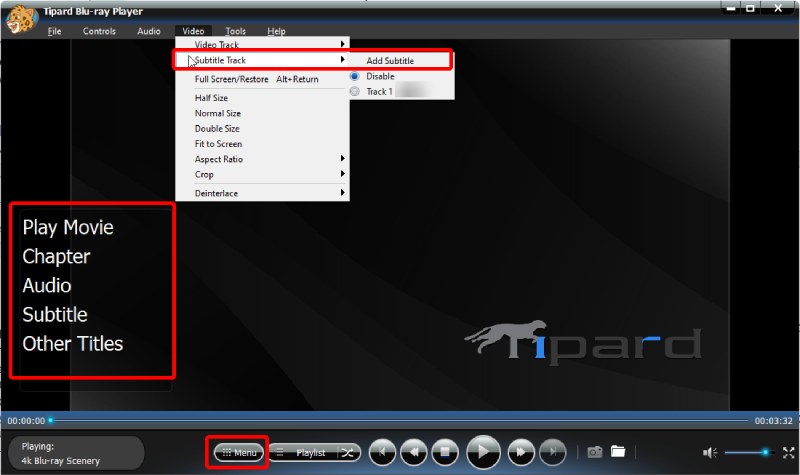 Part 3: FAQs about Leawo Blu-ray Player
Why is the Leawo Blu-ray no sound during playback?

Make sure your speaker works fine and you do not mute the video. If you did, press the M key to quickly unmute your video.

Does Leawo Blu-ray Player require a network connection?

Yes, it does. A workable internet connection is necessary for Leawo's player to load your Blu-ray discs. But you can watch other regular videos offline.

Why is the disc menu in Leawo Blu-ray Player greyed out?

Your DVD or Blu-ray discs might not have a menu. Besides, the mouse operations do not work for menu controls in Leawo's player. You can use the virtual controller to click on the menu. Or you can try opening the playlist to switch between titles.
Conclusion
Hope the above Leawo Blu-ray Player review helps you learn more about this player. With the detailed features review and examples of problems with the player, you can better decide whether to purchase this player on your computer. Besides, if this player is beyond your affordability, you can also go with the cheaper alternative, Blu-ray Player; you can still get high-quality audiovisual playback and smooth Blu-ray/DVD support with this alternative. One click on the button here lets you get a free download of the alternative.