Blu-ray Ripper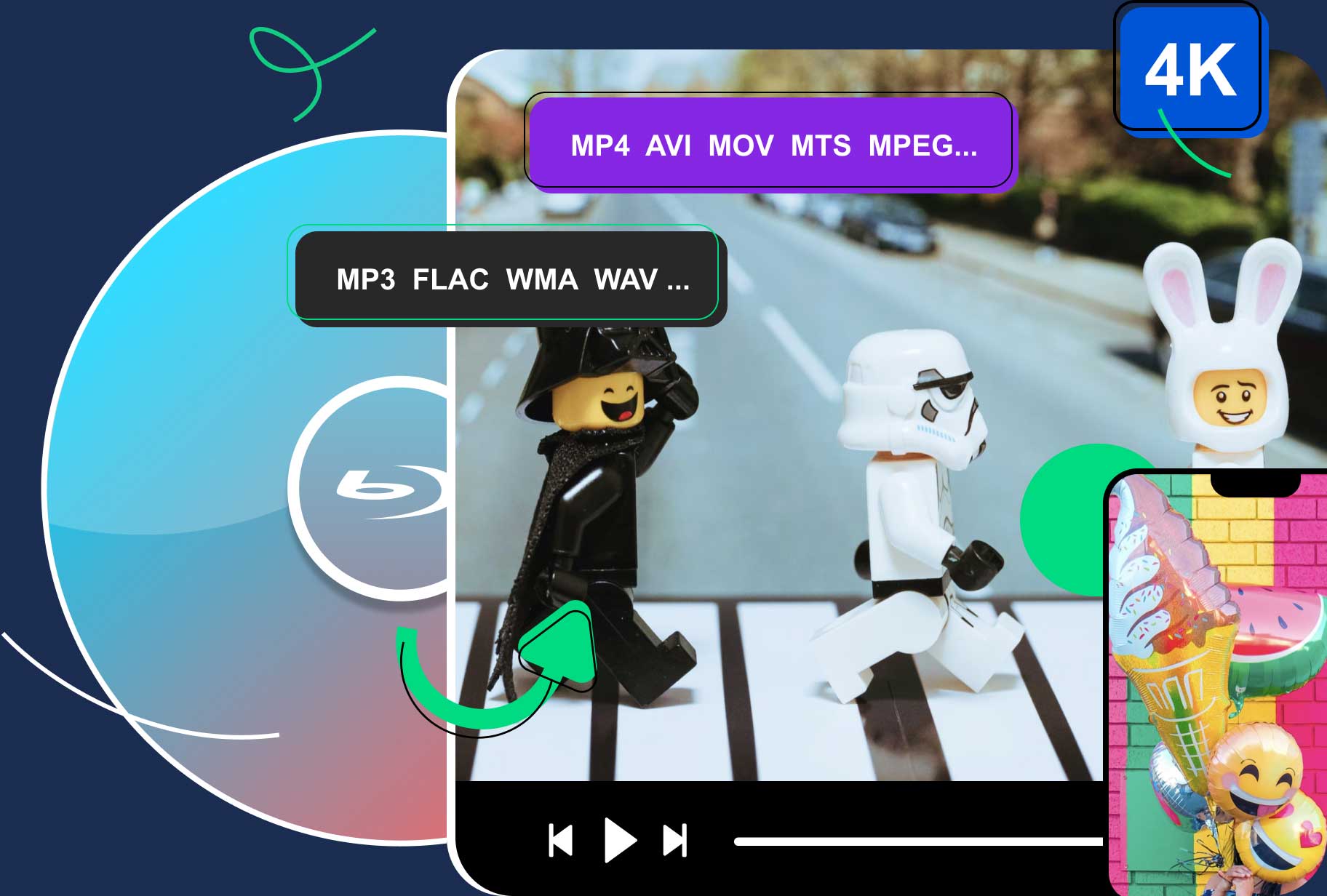 High-Quality Solution for Ripping Blu-ray/DVD/Folder to Any Formats Quickly
Free Download
Free Download
Best Way to Rip Blu-ray to Plex Effortlessly for Streaming
Plex Media Server is a streaming service that can store the digital version of Blu-ray, DVD, and CD. Once you got the digital videos on the server, you can stream the film from different devices, such as TV, Windows, Mac, iOS, and Android. The Blu-ray playback on Plex Media Server requires no demanding internet connection and Blu-ray or DVD players, making movie watching much easier. To successfully move your Blu-ray or 4K Blu-ray movies to Plex, this guide elaborates on all the possible tools and detailed steps. Read on to find out.

Part 1. Plex Media Server: Supported Media Formats
Apart from preparing the ripping devices, knowing which formats they support is essential to know when ripping Blu-ray to a device/platform. Plex Media Server has explained clearly its media compatibility as follows:
"Native video support is typically (but not always) limited to the MP4 container, H.264 video encoding, and AAC audio. Content that is not natively supported will automatically be Direct Streamed or transcoded as needed by the Plex Media Server."
- From Plex.TV, What media formats are supported?
Therefore, when ripping Blu-ray to Plex, MP4 is the best format to opt for. But as the above quote shows, even if your video format is not natively supported by Plex, it will transcode the video to play. So, do not worry. The format will not be a big issue.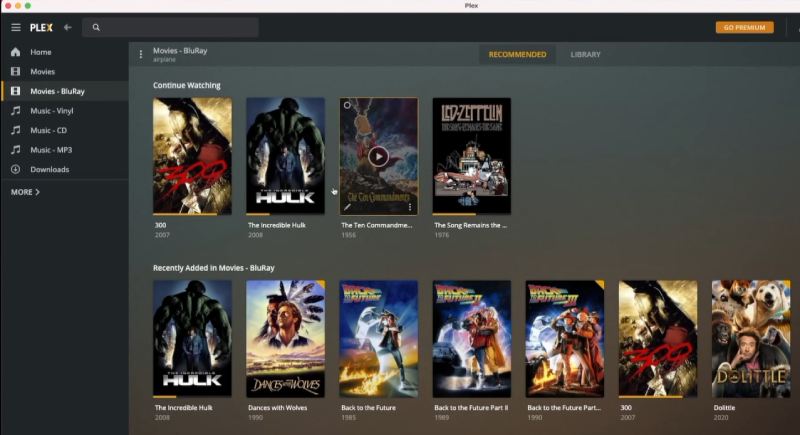 Part 2. 3 Tools to Rip Blu-ray to Plex
Here you will see the three best Blu-ray rippers for Plex, Blu-ray Ripper, MakeMKV, and HandBrake.
Before we start ripping the movie, let's see if you are fully prepared with the following things:
A Blu-ray disc.
A Blu-ray drive that can read the disc.
Enough disk space.
Keep going if you've already checked the list. Below are more details about the 3 rippers and the best way to rip Blu-ray for Plex with one of them.
Blu-ray Ripper
Blu-ray Ripper, recommended by Blu-ray Software, can rip the Blu-ray to Plex Media Server effortlessly. The built-in profiles include several MP4 formats of different resolutions, which can perfectly meet the requirements of Plex Media Server. You can set up the profile's resolution, video encoder, bitrate, audio encoder, etc. Moreover, the ripping speed and the output quality make the tool one of the best ways to rip Blu-ray for Plex.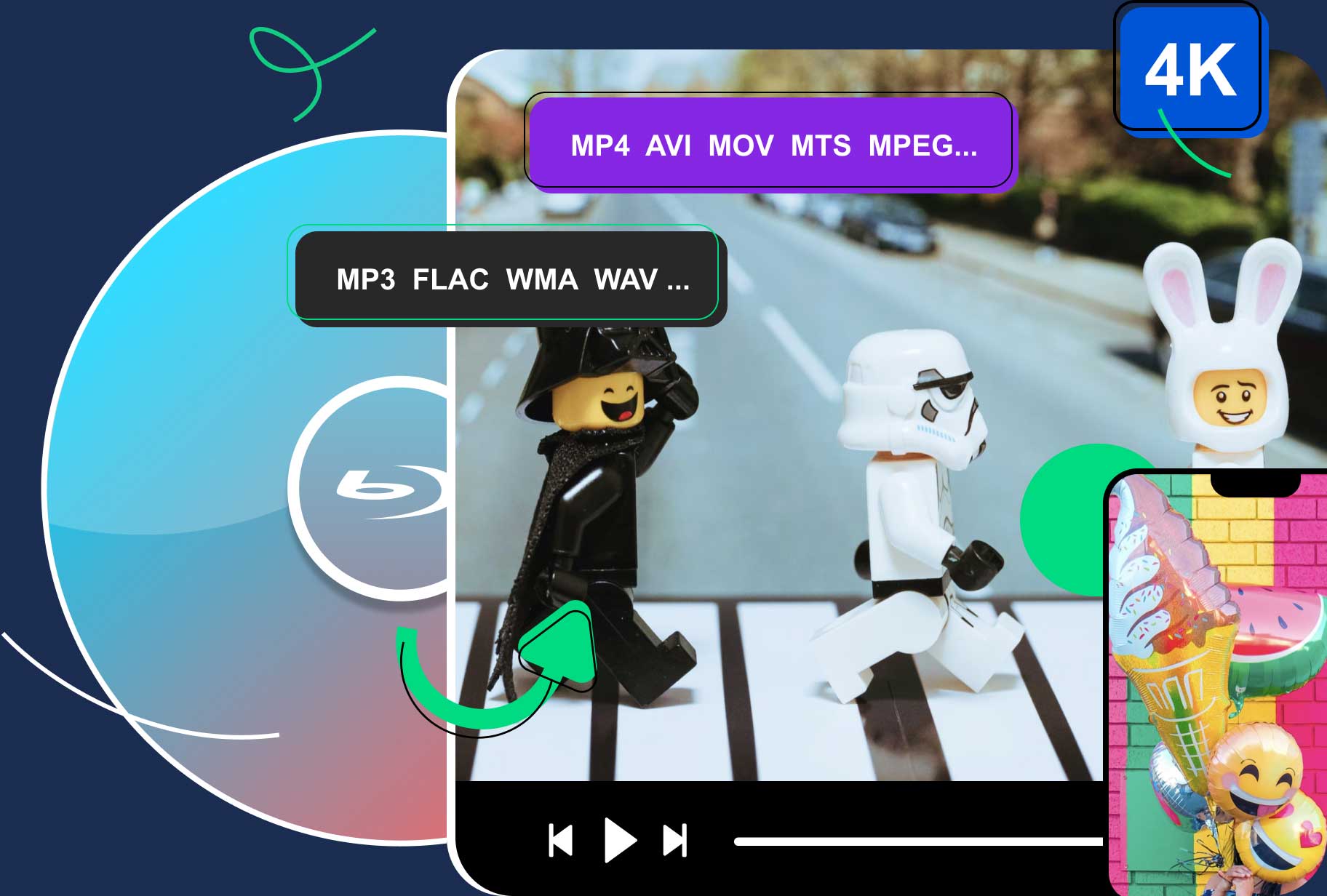 Blu-ray Disc to Plex Ripper
Convert Blu-ray to MP4, MKV, AVI, MP3, etc.
Support Blu-ray playback before ripping.
Edit Blu-ray to remove unwanted tracks or chapters.
Rip the Blu-ray movie up to 4K lossless quality.
MakeMKV
MakeMKV is a disc-ripping tool that can convert Blu-ray or DVD to MKV format. Even the commercial discs are supported by MakeMKV. Meanwhile, one can use it as a decrypting engine for other third-party software. Most importantly, MakeMKV has been in beta for years and is entirely free. But if your disc has several tracks in different languages, preview it to check each chapter/track before ripping in MakeMKV, for it does not have a previewing feature.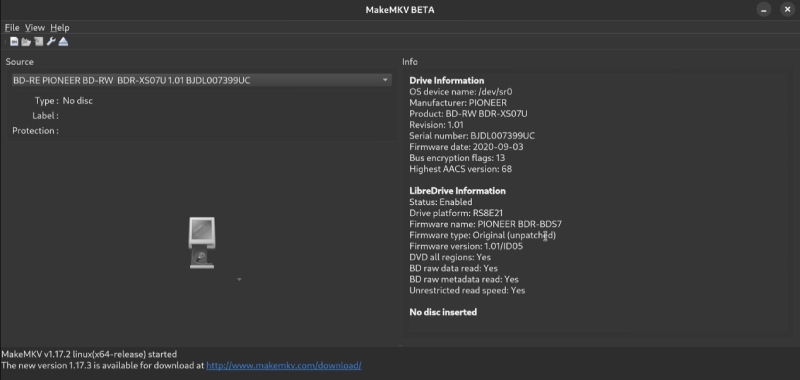 Features:
Simple ripping operations.
Quick Blu-ray ripping speed.
Work as DVD and Blu-ray decryption engine.
HandBrake
The last best Blu-ray ripper for Plex is HandBrake, also known as a video transcoder. Besides using HandBrake to rip Blu-ray disc or transform videos across different formats, one can customize its output format profile. The software can also compress your output video file. If the ripped Blu-ray movies, especially the one from 4K Blu-ray, is too larger, you can reduce the file size in HandBrake.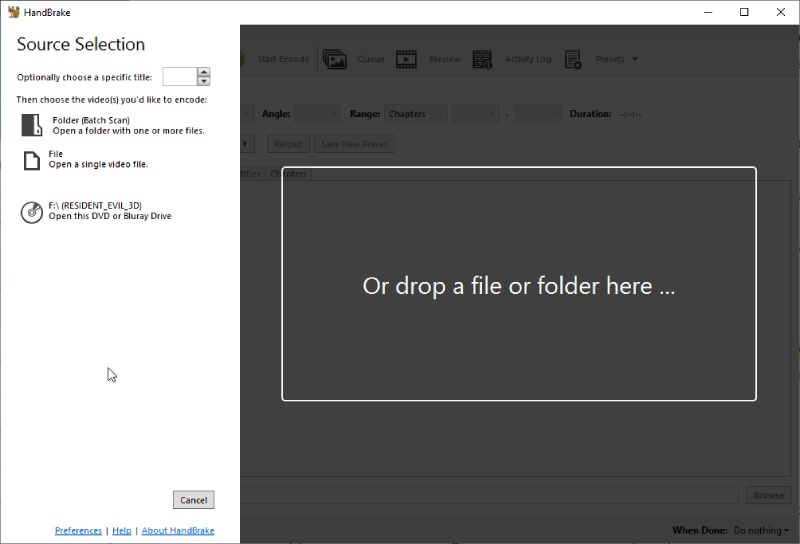 Features:
Support multiple video and disc formats for input.
Convert Blu-ray discs in a batch by setting up the queue.
Rip Blu-ray to Plex with well-designed output presets.
Preview the first 4 minutes of the Blu-ray movie.
How to Rip Blu-ray for Plex with the Best Ripping Tool
All three tools above can successfully rip the Blu-ray to video formats that Plex Media Server supports. There is no learning curve at all. Therefore, let's take the first ripper as an example and see how one can rip the Blu-ray to Plex in Blu-ray Ripper within three steps.
Step 1Insert the disc into the drive connected to the computer. Install this ripper on your computer. Launch it and select Load Blu-ray Disc to import your Blu-ray movie.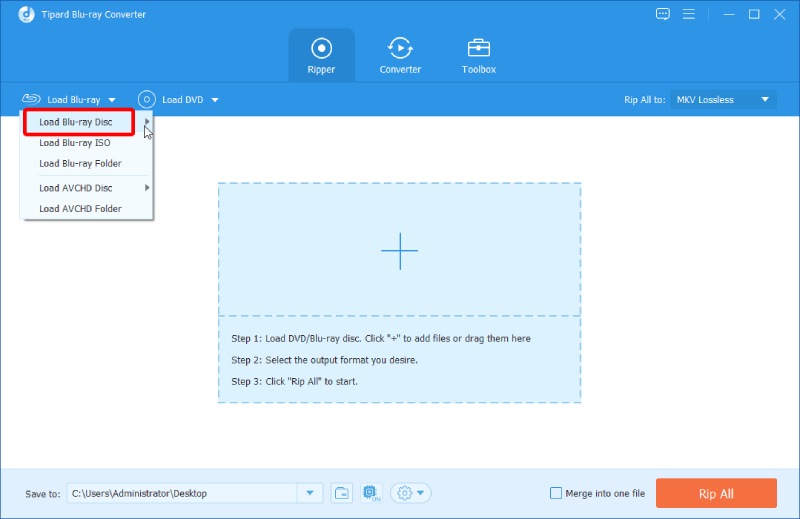 Step 2Click the Rip All to dropdown button to choose MP4 format as the output format. Before that, you can preview each title to see if there are ones you do not want to rip.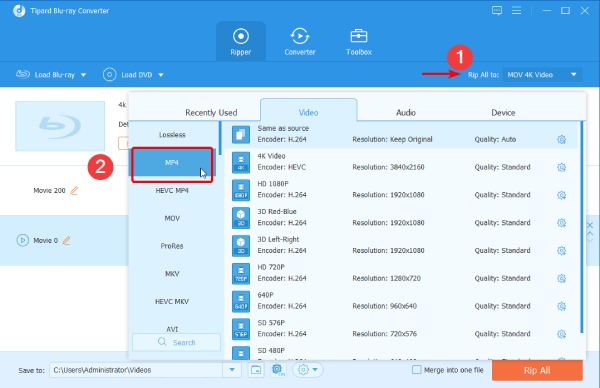 Step 3Then, click the Save to dropdown option to choose an output destination folder. Then, click the Rip All button to rip the Blu-ray movie.

Part 3. Enable Blu-ray Playback in Plex Across Devices
Following the ripping steps above, you can transfer the movie from your Blu-ray disc to your Plex Media Server folder on the computer. Most importantly, you will need the Plex Pass to enjoy the movie across devices with the Plex Media Server.
One of the benefits of moving your ripped movie to Plex is that the video will be stored on your local server. So next time you try to access the movie, you do not need a drive or player; it can still work even if your network connection is bad. Move on to see how to transfer the ripped movie to Plex.
Step 1Move the ripped movie to your Plex folder on the computer. Then, open the Plex program on the computer. Choose Movies – Blu-ray.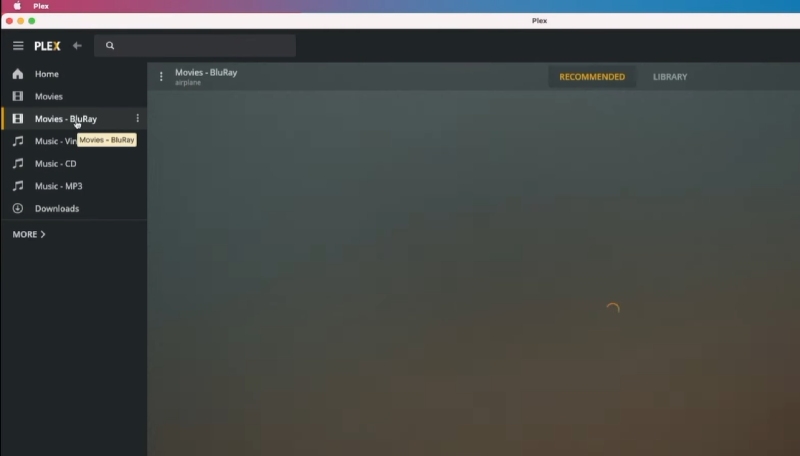 Step 2Right-click that option and select Scan Blu-ray Files.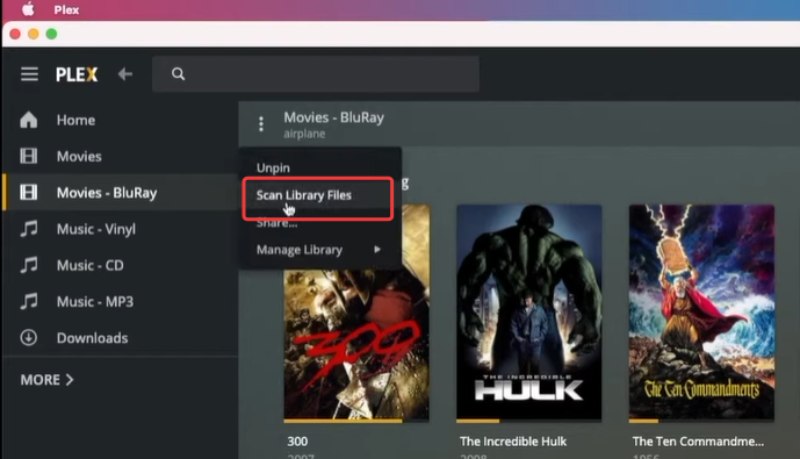 Step 3Plex will start scanning and importing the Blu-ray video files on the computer. Then, you can hover your mouse over the movie and click the pencil icon to change the movie information if the matched one is wrong.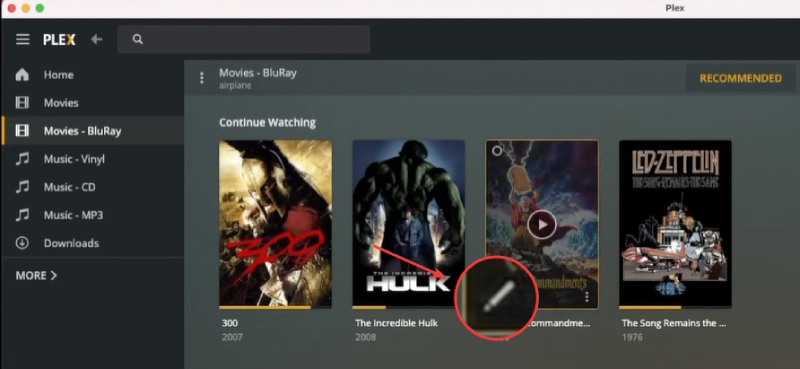 Step 4After that, you can find this movie in Plex on any device, for example, the TV. If you watch the movie in Plex on TV, you can go to Settings and downgrade the video quality.
Part 4. FAQs about Ripping Blu-ray for Plex
Can Plex play Blu-ray rips?

Yes, it can. Once you rip the Blu-ray to its compatible formats, you can enjoy the movie easily with Plex after transferring the rips. Furthermore, if you also have Plex Pass, enjoying the movie across devices within Plex is also feasible.

Do you lose quality with Plex?

The quality you get while watching in Plex depends mainly on your internet connection speed if you choose auto quality for Plex Blu-ray playback.

What is the highest quality format for Plex?

Plex supports direct playback of 4K(UHD) if your 4K video matches the following conditions: MP4 container, 3840×2160 or lower resolution, HEVC video encoding, 30fps frame rate, and 8 video bit depth.
Conclusion
From now on, you can effortlessly play the Blu-ray disc in Plex. You can also play the movie across any device once you have Plex Pass. After ripping the Blu-ray and transferring the movie to Plex, you can see the movie appearing in your Plex Blu-ray library. Then, watching Blu-ray movies will be less troublesome since you have the digital version and no longer require any drive or player. Meanwhile, try the easiest way to rip Blu-ray by downloading the best tool here.