Blu-ray Ripper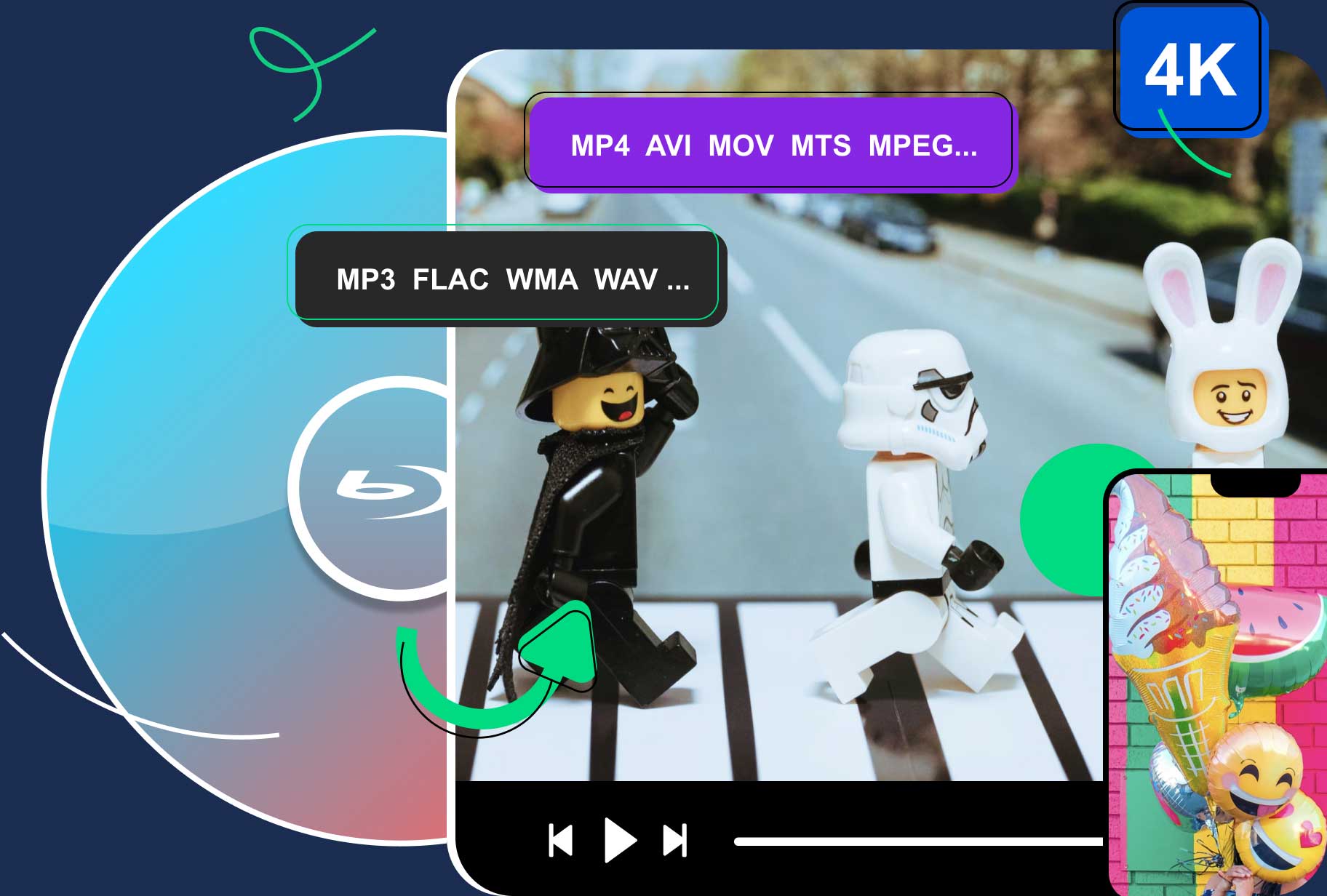 High-Quality Solution for Ripping Blu-ray/DVD/Folder to Any Formats Quickly
Free Download
Free Download
Top Blu-ray to Audio Ripper: Get Lossless Soundtrack in A Few Clicks
Blu-ray discs have long been celebrated for their exceptional audio and visual fidelity. They offer a medium for uncompressed audio that surpasses the quality of other popular formats (MP3, FLAC, etc.), providing the audience a lifelike listening experience. Beyond the crystal-clear visuals, the intricate and immersive audio tracks are a huge part of what makes Blu-ray the preferred choice for movie lovers. However, there are instances where you might want to extract this high-quality audio from the Blu-ray discs.
Whether it's to enjoy the overwhelming movie soundtracks on your music player, use them in a project, or enjoy Blu-ray audio quality at your convenience, a capable Blu-ray to audio ripper can make it all possible. In this tutorial, we will introduce you to an exceptional Blu-ray ripping tool from Blu-ray Software and guide you on how to rip audio from a Blu-ray disc.

Part 1. The Best Format for Ripping Audio from Blu-ray Discs
When it comes to choosing the best format to rip Blu-ray to audio, FLAC is undoubtedly the best choice.
Codec is the most suitable for this purpose. FLAC is a lossless audio format that provides high-definition sound quality without any loss in the original audio data. This attribute makes it an ideal choice for lossless Blu-ray ripping, as it can faithfully preserve the high-quality audio for which Blu-ray discs are renowned.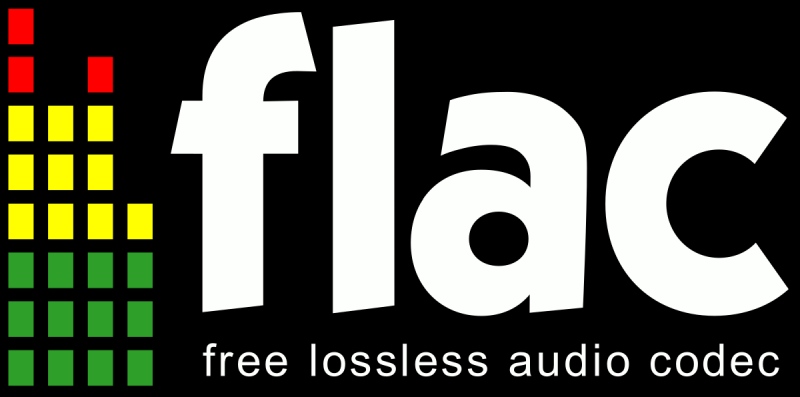 Moreover, FLAC is widely supported across numerous devices and platforms, ensuring compatibility won't be an issue when you want to play the ripped audio file. Also, despite being a lossless format, FLAC files are often smaller than other lossless files (like WAV), making them more manageable without compromising on quality.
However, if you prioritize compatibility above all else when ripping the Blu-ray audio, particularly for older devices, MP3 might be the better choice. While it doesn't provide the same quality as FLAC due to its lossy compression, MP3's universal support and small file sizes make it a practical option for everyday use.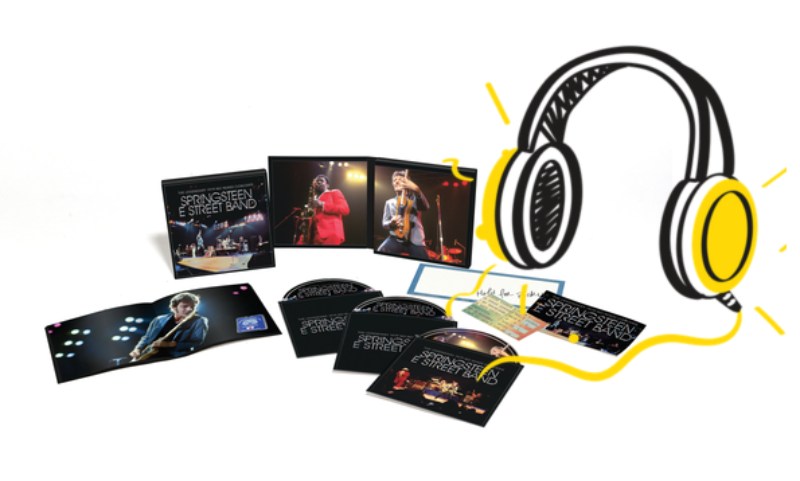 Part 2. Best Blu-ray to Audio Ripper
Disclaimer: Remember to respect copyright laws. The unauthorized distribution of copyrighted material is illegal. Use the tool for personal use and ensure you have the necessary rights before proceeding.
Blu-ray Software picks the Blu-ray Ripper because it is designed to extract audio from Blu-ray discs, and among the variety of tools available, this Blu-ray Ripping software stands out for its powerful features and intuitive interface. This software is not just a Blu-ray audio ripper but also a full-featured media converter that enables you to do simple editing, instant preview, and size reduction during the ripping process.
With Blu-ray Ripper, you can seamlessly convert Blu-ray to MP3, FLAC, WAV, WMA, AAC, ALAC, AC3, and more. Consequently, it becomes a breeze to extract the movie soundtrack from Blu-ray and convert them into formats compatible with your audio devices. With your soundtrack successfully ripped, you can relish the immersive audio on your iPod, mobile phone, iPad, or any other device.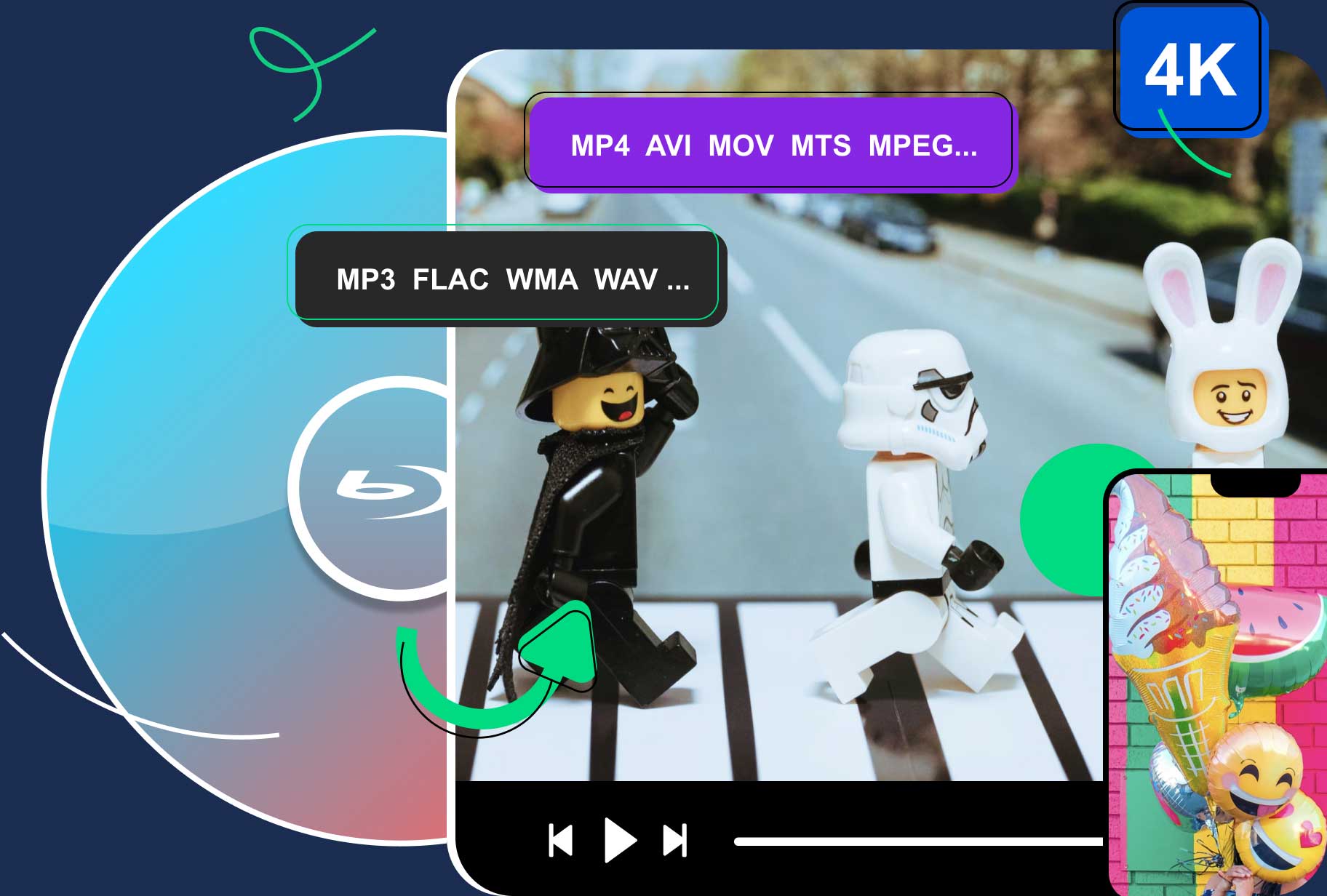 Blu-ray Ripper
Supports a broad range of audio formats.
Rips Blu-ray audio at high speed without compromising on the quality.
The interface is user-friendly, making the extraction process straightforward.
Customizes audio settings like sample rate, audio bitrate, and channels.
Offers advanced functionalities like trimming, merging, and splitting audio tracks.
How to Use Blu-ray Ripper to Extract Blu-ray Audio
Step 1Download and install this Blu-ray audio ripper on your computer. Insert the disc into your Blu-ray drive. Launch the software, and click the Load Blu-ray button to add your Blu-ray disc.

Step 2After loading, all the titles will show up. Select the one that you want to extract audio from. You can also click the Edit button to listen to it or adjust the volume. Click the OK button to save any changes you made.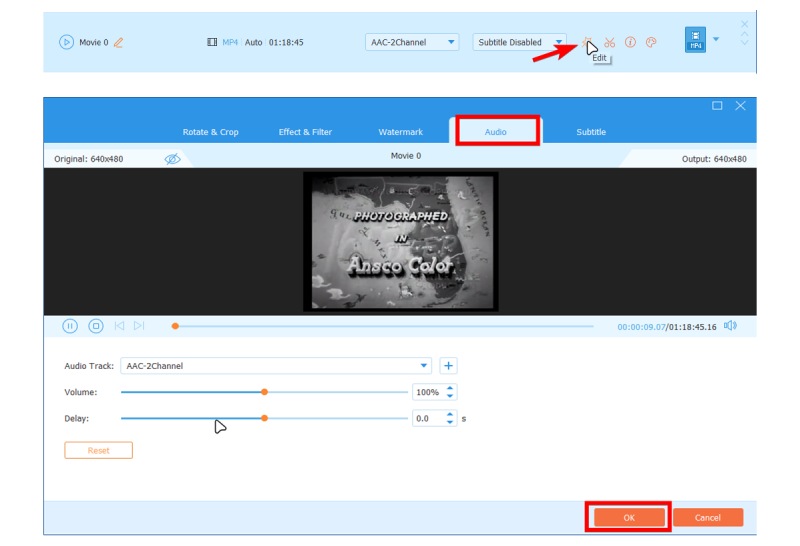 Step 3Go to the Rip All to drop-down list and select the audio format you prefer, for example, MP3, a format that is compatible with every device.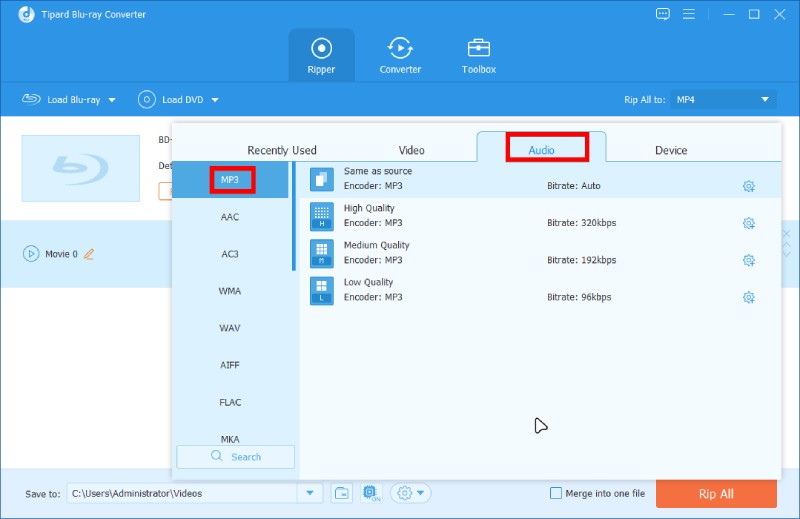 If you want to adjust the audio settings, click the Settings button. You can modify the audio encoder, sample rate, channels, and audio bitrate here.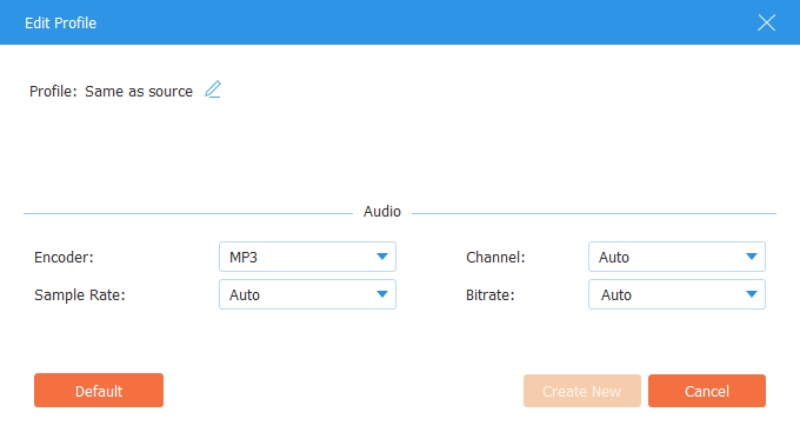 Step 4After that, click the Rip All button to start the extraction process. The ripped audio files will be saved in your chosen output path, and the destination folder will pop up once it completes.

Part 3. FAQs about Blu-ray Audio Ripper
What is a Blu-ray audio ripper?

A Blu-ray audio ripper is a software application designed to extract audio tracks from a Blu-ray disc and convert them into popular audio formats like MP3, WAV, or FLAC.

Why is the Blu-ray audio quality superior?

Blu-ray discs support uncompressed audio formats like Dolby TrueHD and DTS-HD Master Audio. These formats deliver high-definition sound, far superior to traditional DVD or CD audio.

Can I adjust the Blu-ray audio bitrate when ripping?

Yes, most Blu-ray audio rippers, including Blu-ray Ripper, allow you to customize the audio settings, including the bitrate, to suit your needs.

Can I rip Blu-ray audio to MP3 format?

Absolutely! With a capable Blu-ray audio ripper, you can easily convert Blu-ray audio to MP3 or any other popular audio format.

Is it legal to rip audio from Blu-ray discs?

While it's technically possible to rip audio from Blu-ray discs, it's crucial to remember that unauthorized distribution of copyrighted material is illegal. Always respect copyright laws and only use the ripped audio for personal use, assuming you own the Blu-ray disc.
Conclusion
The capacity to extract movie soundtracks from Blu-ray discs creates an exciting avenue for high-definition audio enjoyment. With a Blu-ray audio ripper like Blu-ray Ripper, you can savor Blu-ray audio quality on your preferred music player or integrate the audio into your projects. As a reminder, always respect copyright laws and use ripped audio strictly for personal use. Experience the richness and depth of Blu-ray audio by downloading the powerful Blu-ray audio ripper here and transform your auditory experiences into something truly exceptional.